Kourtney Kardashian's wedding officiant calls her Khloe in ceremony blunder
13 April 2023, 16:03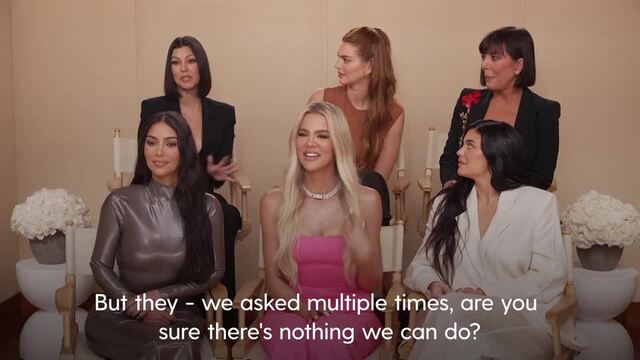 Kourtney Kardashian says 'wedding' to Travis Barker was 'best night'
Kourtney and Travis Barker's wedding wasn't without its mistakes!
Kourtney Kardashian and Travis Barker's long-awaited wedding special 'Till Death Do Us Part' has been released on Disney+, and the programme showed the good, the bad and the ugly of the nuptials.
Cameras were let inside Kourtney and Travis' elusive ceremonies, and fans were given a look inside the Las Vegas, Santa Barbara and Portofino ceremonies.
The Vegas nuptials weren't without its mistakes, and their wedding officiant dressed as Elvis called Kourt her sister's name during the ceremony!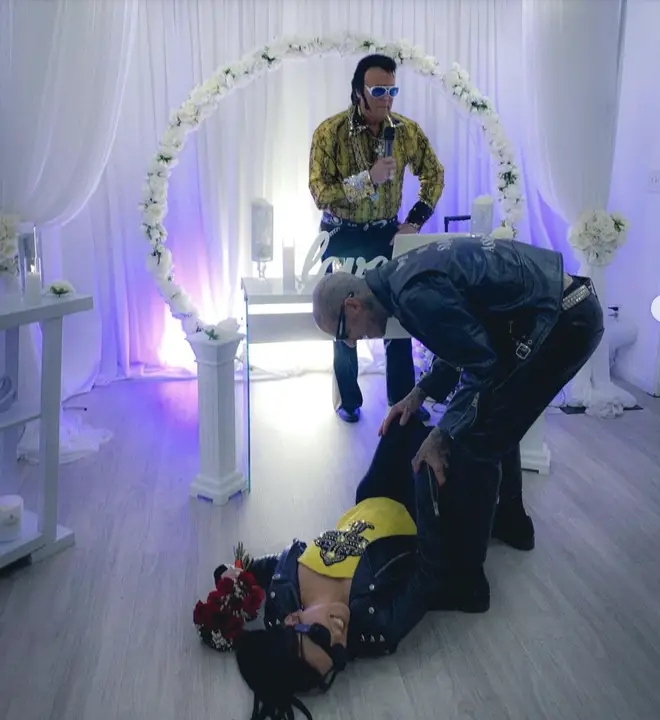 During the ceremony, the Elvis impersonator told Travis to say: "I, Travis, take you, Khloe, to be my wife."
However, he didn't notice the accidental name slip-up as he referred to Kourtney as her younger sister.
Kourtney and Travis thankfully found the blunder hilarious, with the reality star falling to the ground as she continued to laugh.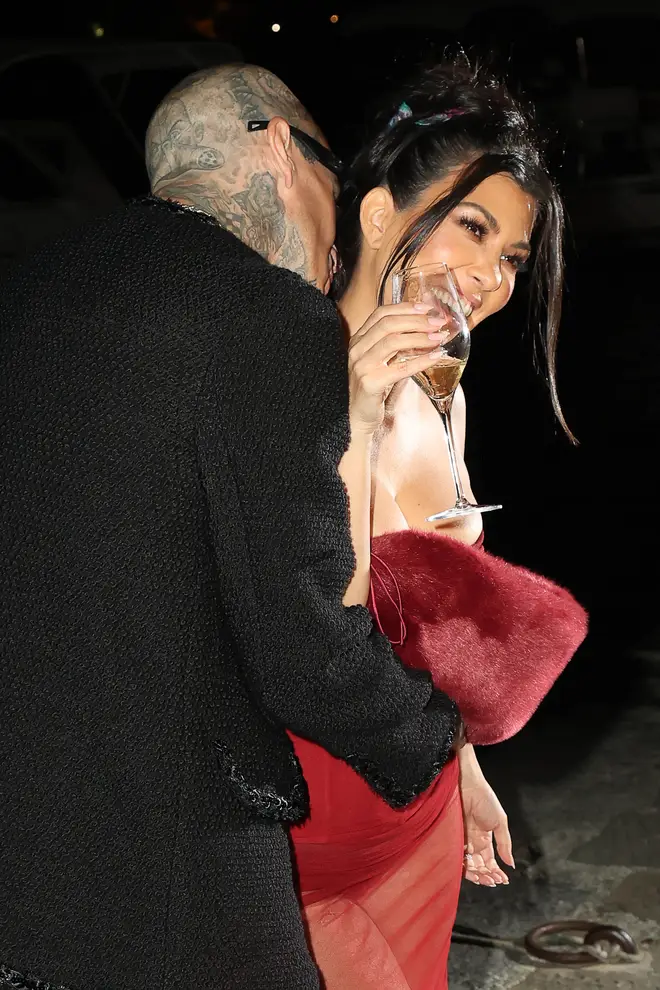 As Travis attempted to lift his wife Kourtney from the floor, she told the Blink-182 drummer: "I'm gonna cry. Wait, we need to FaceTime Khloe, we need to FaceTime her. She's gonna literally die."
The Elvis impersonator stood and waited for the couple to compose themselves before telling them: "I won't make that mistake again."
Kourt and Travis' three weddings were shown in the Disney+ special 'Till Death Do Us Part'.