Kourtney Kardashian grosses out fans after serving food on a toilet seat
28 March 2023, 17:04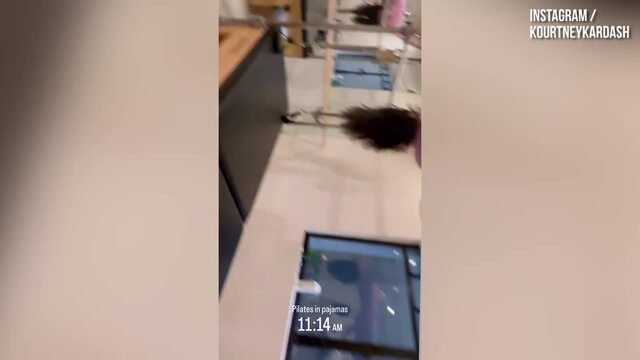 Kourtney Kardashian does pilates in her pyjamas
The reality star left fans horrified after sharing shots of plated-up food in her bathroom - including on a toilet.
Kourtney Kardashian has baffled fans after sharing pictures of plated-up food in her bathroom, including on a toilet seat.
The 43-year-old reality star shared a carousel of pictures to her Instagram - including a picture of a bath adorned with plates of food, including a burger, strawberries among other types of cuisine.
Fans were quick to judge Kourtney on her hygiene level, and were grossed-out at the picture that she shared to her 216 million followers.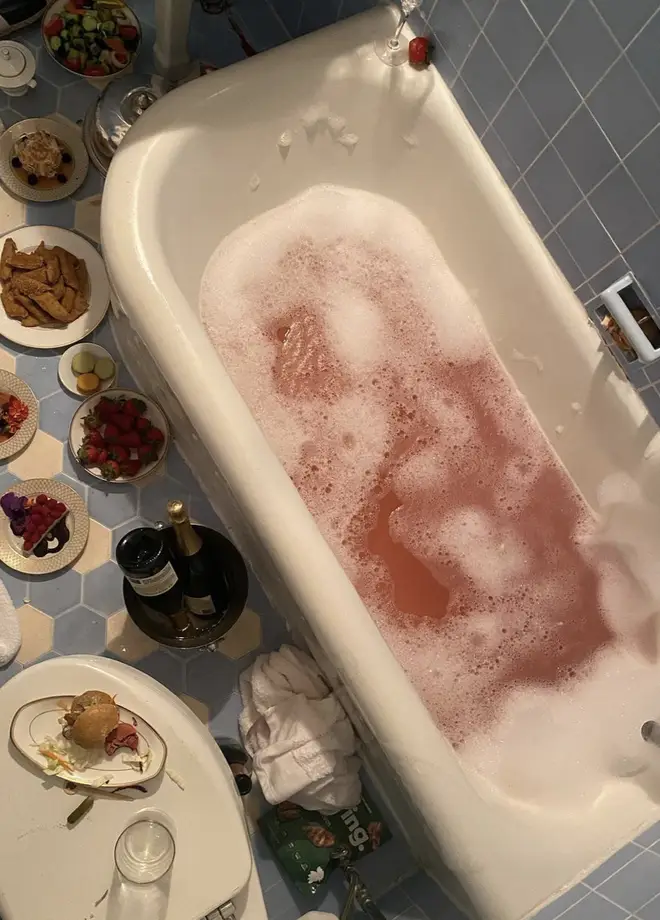 "Food in the bathroom is not the move," one fan commented underneath the post of Kardashian.
Another said, "food on the toilet. That's nasty" regarding Kourtney's arrangement of food.
Kourtney's pictures started some discourse around whether or not people bring food into the bathroom - or a phone for that matter.
"Looks great except for the plate and drink on the toilet seat lid," with another commenting that it was the same taking pictures of food in the bathroom compared to taking pictures of food at a table.
Kourtney reacted to the numerous comments about the food in her bathroom by reposting it to her Instagram story and added some spiral-headed emojis, and another picture of her in said bath.
The food around the bathroom and toilet appear to be a photoshoot for Kourtney and husband Travis Barker, but fans were left disgusted regardless.