Kodak Black Faces Brutal Backlash After Making A Move On Nipsey Hussle's Girlfriend Lauren London
8 April 2019, 10:55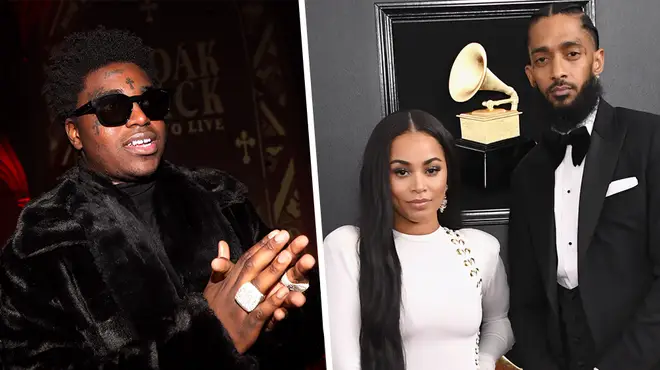 Kodak Black gets slammed for making a move on the late rapper Nipsey Hussle'a girlfriend Lauren London, just days after his death...
Kodak Black's insensitive remarks towards Lauren London have landed him in hot water. The consequence of him shooting shot at the late rapper Nipsey Hussle's girlfriend Lauren London, just days after he was murdered in L.A.
The repercussions for his disrespectful attitude towards Lauren London, in her time of grieving has resulted in Kodak Black being "cancelled".
Many of Kodak's celebrity friends are distancing themselves and addressing his wrongful action on social media.
On Saturday (6th Arpil), Kodak Black took to Instagram Live to shoot his shot at late rapper Nipsey Hussle's girlfriend, Lauren London. In the video, he can be heard saying:
"Lauren London that's baby, though. She 'bout to be out here single," Kodak said in an IG Live video. "She fittin' to be a whole widow out here. I'll be the best man I can be for her. I'll give her a whole year. She might need a whole year to be crying and shit for [Nipsey]."

The rapper continued:
"I'm saying, listen. She can do two, three years. I'll try to be like the friend if you need to holla or a shoulder to lean on. She can call my line."
Although the "ZeZe" rapper took to Instagram Live to apologise to Lauren London, quickly after receiving a significant amount of backlash, the sincerity level was at an all time low.
Many celebrities such as The Game, T.I, BigBoy TV and others called Kodak Black out on his initial comments made towards Lauren London, and his "half-ass" apology.
Kodak Black administered an apology on Instagram, which didn't seem sincere after backtracking when he says he's sorry. The Floridian rapper states"
"If I disrespected you Lauren London in any shape or form, I am sorry... even though I didn't," Kodak haphazardly stated in response to the unending backlash he is still is facing.
We stand with the family of Nipsey Hussle and are appalled by the disrespectful and poor comments made by Kodak Black. With that, Power 106 will not support Kodak Black's music. #LongLiveNip 🏁🏁🏁

— Justin Credible (@J_Credible) April 7, 2019
LA's Power 106 decided to ban Kodak Black's music from regular rotation after consulting with the whole team. Clubs such as V Live and more reveal that Kodak Black's music will not be played in their clubs.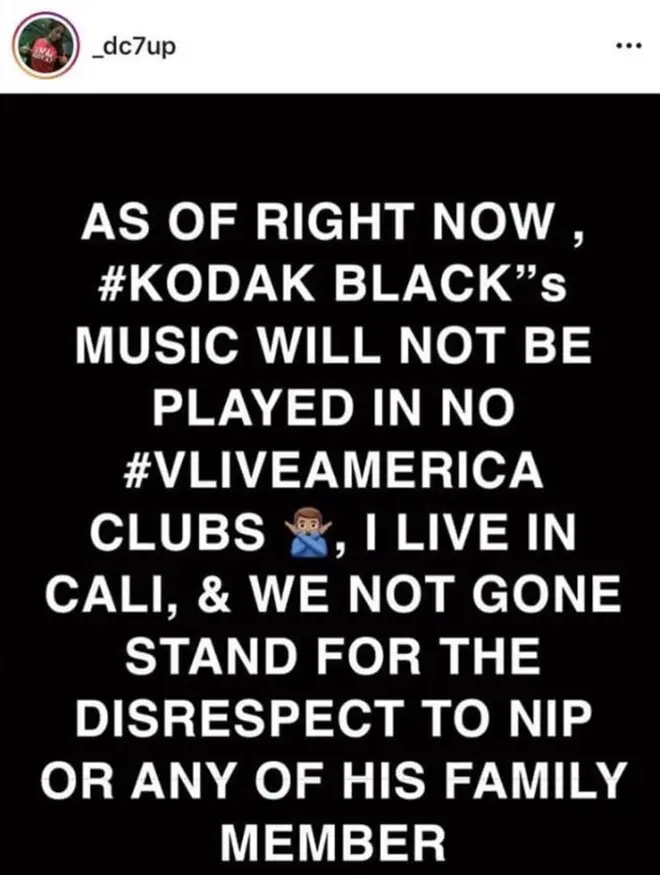 Kodak Bodak is doesn't take heed of how serious what his comments on women makes society feel. He doesn't realise that his comments were ill-conceived and poorly-timed, just like when he shot his shot at Young M.A.