Nipsey Hussle's Girlfriend Lauren London Breaks Silence Over Rapper's Death
3 April 2019, 10:34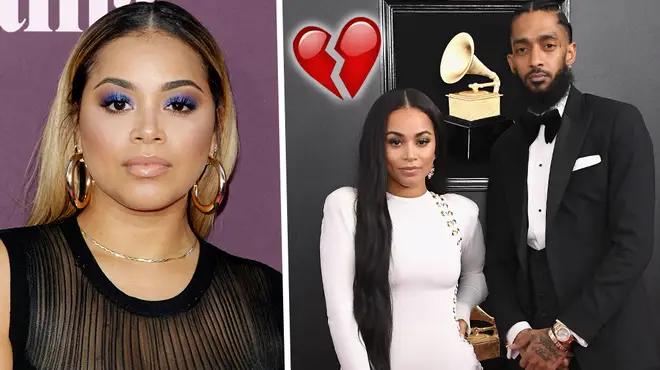 Girlfriend and baby mother of late rapper Nipsey Hussle, Lauren London breaks silence following his tragic death...
The world is feeling the heartbreaking tragic loss of legend Nipsey Hussle, but for his family and his close ones, we can only imagine how they feel. Lauren London, the closest person to him, lost her partner and the father of her child only a few days ago.
Many people worldwide have Lauren London and his family in their prayers and are wishing for healing over the loss of Nip. Snoop Dogg, The Game, Miguel, and many other peers of Nipsey, have dedicated support to Lauren London during this hard time.
Earlier today, Lauren London took to Instagram to mourn the death of Nipsey. She posted a series of photos with her and Nipsey and some with him and his children. London posted the cutest photo of Hussle throwing their 2-year-old son Kross in the air. London also posted a selfie of Hussle and Kross. The actress previously didn't share her son on the internet until now.
She captioned the photo:
"I am completely lost," she wrote on Instagram along with a photos of Nipsey. She continued "I've lost my best friend, my sanctuary, my protector, my soul... I'm lost without you. We are lost without you babe. I have no words."
Nipsey and Lauren London recently blessed GQ with a cover story late February 2019. The couple revealed that they have been dating since 2013 where they met at Nipsey's Marathon Store to purchase a physical copy of his exclusive Crenshaw project that he sold for $100 each. 
Following their initial meeting, Lauren London made sure to follow Nipsey on the 'gram, which led him to slide in her DM's. Lauren and Nipsey had their son Kross in 2016.
According to CBS Los Angeles, the alleged killer Eric Holder was captured by LAPD in Bellflower, California. The police officials have stated that there is no substantial evidence to claim it's a gang-related shooting. 
Although Holder has been arrested and is currently in custody, there isn't much information about him at this time.