Kodak Black Judge Demands DNA Sample Following Sexual Assault Charges
5 April 2019, 10:56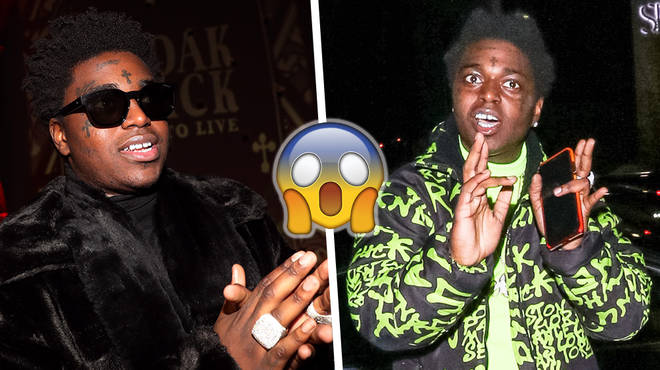 Kodak Black has been charged with first-degree criminal sexual conduct in South Carolina and the judge requests a second DNA sample for rape case...
Kodak Black has been active recently on social media, getting into beef with Young M.A, crushing on Nicki Minaj and showing of his beau.
The Floridian rapper is taking part in online confrontations, meanwhile, his personal life is getting confronted with a court case. In November 2016, Kodak Black was arrested for a sexual assault charge that reportedly took place in February 2016.
Kodak Black will now be required to submit DNA samples in his upcoming rape case in South Carolina, according to South Central Kansas news site Wichita Eagle. 
Judge Michael Nettles reportedly signed off on solicitor E.L. Clements III's motion to have Kodak Black hand in blood and saliva samples immediately in his sexual assault case in South Carolina.
Clements wants to Kodak's DNA samples to be submitted in order to compare it to the evidence recovered from the alleged victim.
The prosecutor on the South Carolina rape case revealed that Clements is within his rights to obtain the samples, and it wouldn't violate Kodak's constitutional rights. The prosecutor added that it's considered normal procedure in the cases circumstances.
Three years ago, Kodak Black was charged with criminal sexual assault in the first degree after a high school student claimed he raped her. The alleged victim claimed the assault took place after a Kodak Black concert at the rapper's hotel in Columbia.
The alleged victim filed a report to a high school resource officer after she left his concert. Investigators of the case, found a DNA profile from the girl's neck area that matched Kodak's profile.
If Kodak Black is convicted for rape charges, the courts report the rapper could face 30 years in prison.
Kodak's legal team have yet to respond to the order for the DNA samples, but if he doesn't comply with the judge's request, he could be sent to jail for being in contempt of court. 
R Kelly is a rapist and a paedophile. Jay Z shot his brother. Kodak black is a rapist. Cardi b drugged someone and robbed them. It's wrong but it's not as bad. Very few women falsely accuse men of rape. Where is this outrage for the victims of these crimes? https://t.co/193g8lhlur

— Belcalis Almánzar (@DESCARADAIRANI) March 30, 2019
The arrest warrant revealed that Kodak Black forced the girl onto the bed, then the floor where he committed sexual battery, although she "repeatedly told the defendant no and to stop. The defendant did not stop." He also bit the girl on the "neck and her right breast," the arrest warrant said, according to WPDE.
The hip hop star was released on a $100,000 bond.
In an interview with The State on Thursday, solicitor Ed Clements revealed that Kodak will likely have to return to South Carolina in either the summer or early fall.
In an Hot 97 Interview in 2018, Ebro revealed that he doesn't condone rape. Kodak responded "I feel like," says Kodak, shifting uncomfortably. "Sometimes when n***s like me going through shit, ya'll be entertained by bullshit. Change the subject or I finna walk out."and that's exactly what he did.
Fans are taking to social media to express how they feel about Kodak's charges and relates his case to other celebrities who are being exposed over sexual assault.