Kim Kardashian Reveals Kanye West's Reaction After Their Kids' "Mommy's Dead" Prank
4 April 2019, 16:34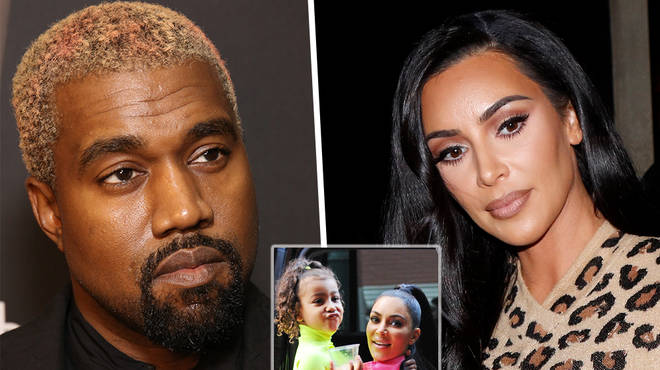 Kim Kardashian reveals the "mommy's dead" prank her kids played on their father Kanye West and how he reacted to it...
Kim Kardashian and Kanye West are preparing for life with their fourth child that is on the way. Kim Kardashian previously revealed that her kids weren't getting along, but the three siblings got together for a great cause, April Fools.
The Kardashian cuties set to trick their father Kanye West into falling for a prank. In a recent interview with Elle magazine, Kim Kardashian revealed that her children came together, despite previous odds and pranked Ye.
Kim Kardashian reveals that she fears her kids will grow up fighting and being jealous of one another.
"I do worry about them getting along, because for my sisters and I, we were just so close growing up and obviously still are," Kim said. "And I want them to be, too! But they're starting to get closer now that [North] can include him in her jokes. She roped [Saint] into an April Fool's prank yesterday that was ridiculous"Kim told Elle Magazine.
The kids are displaying the opposite of having animosity and jealousy towards each other and came up with a plot to trick Kanye into thinking their mum, Kim K was dead. North, Saint and Chicago screamed, "Mommy's dead!" and Kanye responded with the least surprised face ever. Kanye was so unbothered and didn't fall for the prank not one bit.
Kim explained the joke that North came up with and shared with her siblings.
"She took ketchup into my bathroom, and she begged me to let her spread it on me, and on the bathroom, as if it was like a bad scary movie"
Kim continued. "Then she asked me to lie down. I thought she was just playing, maybe that she was going to say I was hurt. No. She taught Saint how to fake-cry—she showed him how to do it!—and then she told him to scream 'Mommy's dead!'
Kanye ran upstairs and he was like, 'Kids, this is not funny. This is not a good prank.'
Kim agreed with Kanye and revealed "I completely understand and I agree. But it did make me a little impressed that they planned something together, and they were getting along and having fun as a team."
What do you think of the prank ?