Kim Kardashian Confirms Fourth Baby With Kanye West Will "Arrive Soon"
15 January 2019, 12:57 | Updated: 15 January 2019, 13:01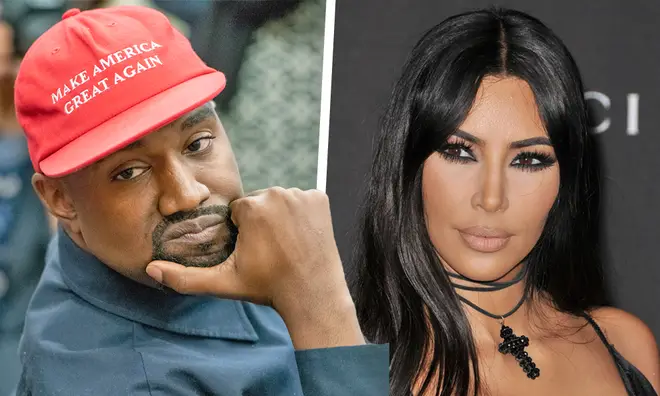 Confirming the news on US TV, Kim Kardashian and Kanye West are expecting their fourth child via surrogate and the due date isn't far away.
Kim Kardashian has confirmed that she and Kanye West are expecting their fourth child via surrogate. The couple welcomed their daughter Chicago via surrogate in 2018 and Kim revealed their new baby will be a boy.
Speaking on American show 'Watch What Happens Live with Andy Cohen', Kim admitted that rumours of her and Kanye having a new baby were true and revealed she accidentally leaked the news herself when she was drunk over Christmas.
Speaking on the show, Kim said, "It's out there. I got drunk at our Christmas Eve party and I told some people. I can't remember who I told," before confirming that the couple have a due date and that the baby will be arriving "sometime soon."
US Weekly previously reported that Kim and Kanye are using the same surrogate as they did during their pregnancy with their daughter Chicago and that new baby will be a boy.
The American site has also claimed that Kim and Kanye's son will be born in May 2019, although Kim stayed tight-lipped on the date.
During an episode of Keeping Up With The Kardashian's, Kim told her friend Laura Pippen "Kanye wants to have more children. He's been harassing me. He wants like seven. He's like stuck on seven."
Kim and Kanye's surrogate, known only as Lorena, is yet to speak out on the news, nor have Kim, Kanye or either of their families, but with the news spreading across social media it surely won't be long before we hear from one or all of them.
> Download Our Free App For All The Latest Music & Celeb News!