Snoop Dogg Savagely Calls Out Kanye West Following Twitter Beef With Drake
17 December 2018, 15:07
Snoop Dogg went in on the 'I Love It' rapper in the wake of his lengthy Drake-aimed Twitter rampage - and the 'Drop It Like It's Hot' rapper didn't hold back his words.
Snoop Dogg took a moment to call out Kanye West following his lengthy Twitter rant aimed at Drake.
Taking to Instagram, the Hip-Hop veteran launched into his own attack on the 'I Like It' rapper after West accused Drake of "threatening" his family and "sneak-dissing" him.
An additional jab was thrown Kanye's way as Drake's 2013 song 'From Time' played in the background of the video.
"Is y'all getting tired of Kanye West and these tweets? 'Cause I am," said Snoop. "I see why n***a, you and Donald Trump hangout. N***a, y'all tweet like a motherf**ker. I think that n***a need Dr. Phil or Maury ... You know what? That n***a need Jerry Springer."
Snoop urged West to "get your a** off your phone" and "go holla at that n***a in real life. Stop telling the whole f**king world what you're going through. We don't give a f**k!"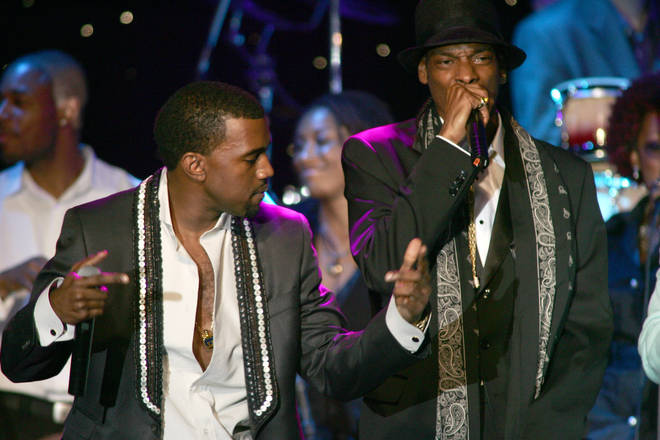 This isn't the first time Snoop has gone in on Kanye in recent months. The 47-year-old rapper has made it known a number of times that he disagrees with Kanye's support of Donald Trump.
Back in October, Snoop further fuelled rumours that the 'Kiki' Drake was referring to in his viral song 'In My Feelings' was Kanye's wife, Kim Kardashian.