Snoop Dogg Savagely Slams Kanye West On Air For Supporting "Racist" Donald Trump
20 September 2018, 12:14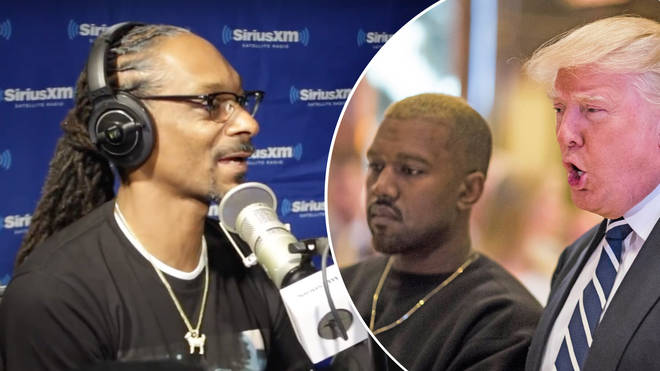 "I'm going throw him in the bag too because he right with them motherf****rs."
Snoop Dogg launched into a savage attack on Donald Trump and Kanye West during his recent interview with Sirius XM.
Whilst talking to presenter DJ Suss One, the 'Gin & Juice' rapper slammed West for supporting the political views of Trump in an expletive-ridden rant.
The conversation got heated Snoop outlined how the current US president was causing tension between people of different racist, and suggested that some of Suss One's listeners were racist themselves.
"I don't give a f***," he said. "I tell 'em straight up motherf*****. If you like that n***a you motherf****** racist."
"N****, he drew the lines. He drew the motherf****** lines," he said of Trump. "Before him there were no lines. Everybody was everybody, we respected everything, we didn't trip."
"But n**** when you drew the line and start pointing motherf****** out and singling them out n****, f*** y'all then n****. You and them." Watch the footage below.
The 46-year-old rapper then honed in on Kanye, attacking the rapper for his very public support of Trump, which saw him wear a controversial "Make America Great Again" hat earlier this year.
"Kanye too," said Snoop. "Don't forget about him too. F*** you too. Throw him in the bag, he right with them motherf******."
Kanye has openly expressed his support of Trump, posting a series of eyebrow-raising tweets and exchanges between the president and himself.
West once referred to Trump as his "brother" and claimed both of them are "dragon energy," as well as famously meeting up at Trump Tower in December 2016.