Kanye West Reveals He Is Set To Bring Sunday Service To Coachella Festival
1 April 2019, 16:38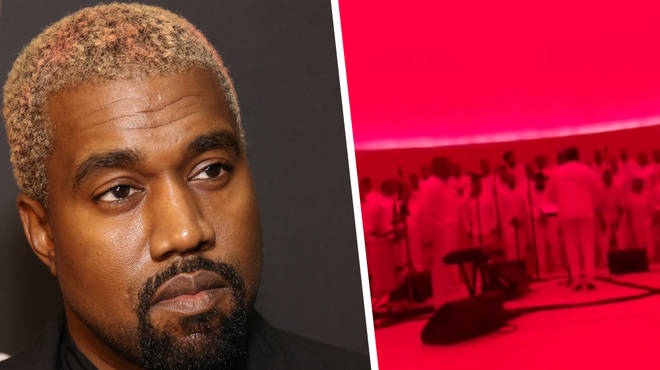 Kanye West has announced that he is bringing Sunday Service to Coachella Festival...
In just a few weeks, Coachella will be here which means there's not much time to prepare for festival season. Time is flying and it's coming around quick, but that's a good thing right ?
Especially when this year's edition of Coachella will feature performances from artists like Childish Gambino, Ariana Grande, Juice WRLD, Burna Boy, and many more. When the lineup for Coachella hadn't been released, fans started to speculate whether Kanye West would be headlining or not.
The Yeezus rapper, reportedly pulled out from headlining, but he will be making it up to his fans with something bigger and better. During Kanye's most recent Sunday Service, he announced that he will be bringing Sunday Service to Coachella.
Kim Kardashian took to Instagram to share the news with her fans earlier today.
West revealed to his Sunday Service, "We were out in Palm Springs and they took us to a little campground, because we were thinking about a little performance in Palm Springs, just a little one. Then they had a mountain, he had a mountain waiting for us," said Kanye.
Kim revealed, "He had a date waiting for us. Only one date that mountain would be available to us: Easter Sunday at Coachella. That confirmation was confirmed last night.".
The 41 year-old rapper hinted that last week would be the final Sunday Service but he revoked it and hosted another session.
The "Gold Digger" legendary artist refused to headline Coachella after the organisers didn't allow him to build a dome, however, he has found an even better way to impact fans with his famous Sunday Service.