Khloé Kardashian And Tristan Thompson Reunite For Daughter True's First Birthday Party
15 April 2019, 17:30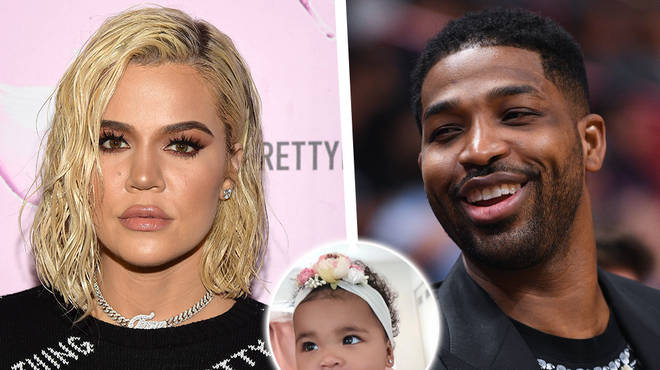 Khloe Kardashian and Tristan Thompson came together to celebrate their baby girl True's first birthday together...
Since the couple's messy split, Khloé Kardashian and Tristan Thompson have publicly reunited at True's first birthday party on Sunday. Khloe and Tristan broke up two months ago after she discovered that Tristan Thompson allegedly hooked up with Jordyn Woods.
Jordyn cleared up rumours of her involvement in the cheating scandal, revealing Tristan Thompson kissed her on her way out of his house. Since, baby True's parents have broken up, they have been co-parenting from a distance.
Over the weekend, Khloé threw her and Tristan's daughter True, a blue–themed first birthday party in California and kindly invited Tristan Thompson.
Khloe posted a series of clips on her Instagram story of True's first birthday party - some including Tristan Thompson.
In one particular video that Khloé uploaded to her Instagram Story, Tristan can be seen approaching Khloé to ask if he can hold True — which she completely ignores, continuing to blow kisses at the camera.
In another clip, they gathered around True's party table and while guests sang Happy Birthday to True, Khloé stood far away from away, who was holding their daughter, True.
One of the guests at the party, got a cute clip of Tristan cuddling True, which he uploaded to Instagram with the caption, "<3 <3 my princess <3 <3 I love you soo much."
Tristan looked happy holding his baby girl and seemed to have enjoyed sharing her first birthday with her.
>
>
>