Here's How The Kardashians Really Found Out About Tristan Thompson's Cheating
5 November 2018, 15:29
"Keeping Up With the Kardashians" Katch-Up S15, EP.12 | E!
On the latest episode of 'Keeping Up With The Kardashians', sisters Kim, Kourtney, Kendall and Kylie all discover their sister Khloe has been cheated on by Tristan Thompson, the father of her daughter True.
On last night's episode of 'Keeping Up With The Kardashians', viewers were left on the edge of the seats as they witnessed the Kardashian sisters learning of Tristan Thompson's cheating scandal.
Back in April, footage of the 27-year-old NBA player appearing to kiss another woman surfaced online while a heavily pregnant Khloe Kardashian was nesting in their Cleveland home, days away from giving birth to their daughter True.
The cameras were rolling as the other sisters, all based in Los Angeles at the time, found out about Thompson's infidelity in real time and began texting each other.
"There's video of Tristan making out with a girl last night," said Kim while on the set of a KUWTK interview. "Khloé's going to die. She's literally going to go into labor over this."
"I can't even imagine being in Khloé's shoes, just how reckless it all seems," eldest sister Kourtney said. "This is really shocking and obviously heartbreaking. The whole thing makes me disgusted."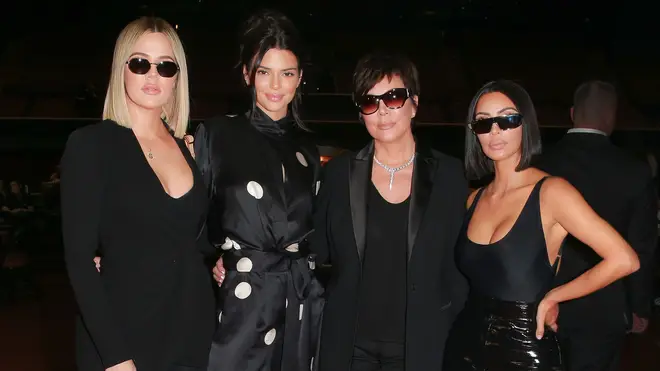 It was 21-year-old Kylie who confessed to telling Khloe. "No one had the courage to tell Khloé because we knew she was days away from giving birth.," she said. "I'm the one that told Khloé. I didn't want to hurt her feelings, but I felt like she should hear from one of us versus on the internet."
Kim admitted that she was "in shock" over the news. "We love Tristan. This is honestly nothing that we suspected. We thought she finally found her Prince Charming, [her] happy ending. It's just, why her? It just really, really sucks."
Khloe soon went into labour, and requested that her family - who were rushing to be by her side in Cleveland - remain civil with Tristan in the immediate aftermath of the scandal.
"Everyone wants me to make a decision right this second and I just want to go and give birth and focus on that and try to enjoy this and try to enjoy it with him, as crazy as that sounds," said Khloe.
"I want to enjoy this with him. I don't want any negativity in the delivery room. I don't want anybody to talk about it, make me feel uncomfortable or make him feel uncomfortable. Let's just act normal. Give me a minute."
Kourtney wasn't convinced but went along with Khloe's wishes, before adding: "You are f*cking with all of us when you disrespect one of us." Watch the clip above.
Meanwhile, Khloe has reportedly called it quits with Thompson, and is seeking sole custody over her 6-month-old True.