Khloe Kardashian Addresses Tristan Thompson Marriage Rumours Following Cheating Scandal
5 September 2018, 16:37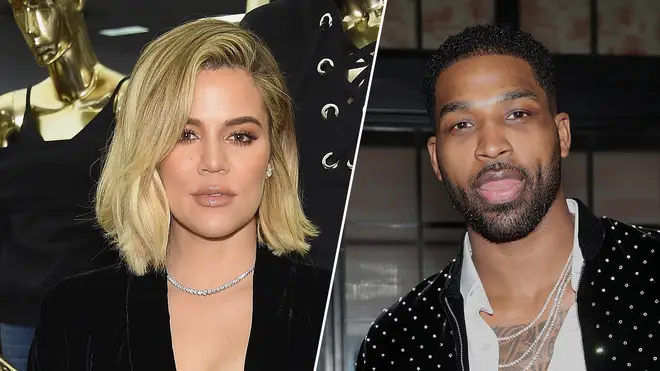 The couple are currently on holiday with their daughter, True.
Khloe Kardashian has responded to rumours suggesting she's planning on marrying her boyfriend, Tristan Thompson.
Back in April, the couple's relationship was rocked when footage and images appearing to show the NBA player cheating on Khloe with multiple women surfaced online.
This all occurred just weeks before Khloe gave birth to the couple's first daughter, True Thompson. The couple still appear to be together, with Khloe posting images of the trio on holiday together this week.
However, when a number of media outlets began reporting that the reality TV starlet is planning on tying the knot with Thompson, Khloe fired back.
"Who makes up this crap you guys post?? This is how slow the news is? You need this ridiculous story?? What a waste," she wrote below a social media post. "If you must write such crap please stop tagging me at least!"
When a commenter on the same post accused Khloe of "acting like Tristan didn't cheat," she responded in defence.
"I'm not acting as if Tristan didn't cheat," said Khloe. "I'm saying the story about marriage and anyone insinuating they know what we speak about privately is 'crap.' Not upset by commenters. Not upset by anything."
Tristan is yet to respond to the rumours.