Jordyn Woods Addresses Tristan Thompson Cheating Scandal For First Time Since 'Red Table Talk'
24 April 2019, 14:29 | Updated: 26 April 2019, 11:09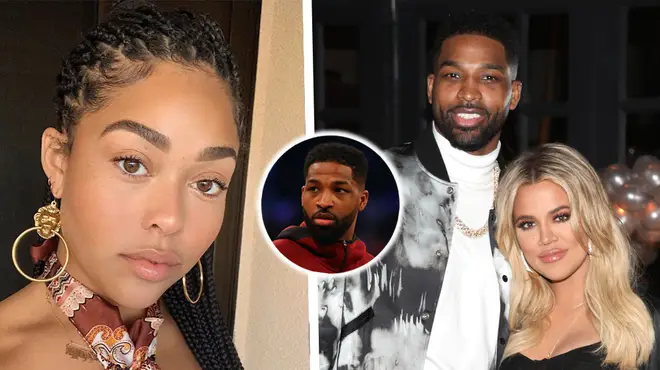 Jordyn Woods speaks out for the first time since her confession on Red Table Talk and discusses the abuse she received over the Tristan Thompson cheating scandal...
Earlier this year, Jordyn Woods became "the other woman" in Tristan Thompson cheating scandal, after being with her 'family friend' Khloe Kardashian. She was "cancelled" from the Kardashian-Jenner clan and moved out of her ex-BFF Kylie Jenner's home.
Jordyn Woods first spoke out about the cheating scandal Jada Pinkett Smith's Red Table Talk show. However, she decided to clear it up for the second time during a panel at Nigeria's Homecoming Festival.
The 21 year-old model has been through a lot for the past few months following the Tristan Thompson cheating scandal.
From being trolled online to reports suspecting she will be broke without the Kardashian/Jenner family and overall backlash for being the "other woman" in the cheating scandal, Jordyn Woods explains how she feels about the cheating scandal.
During the Nigeria's Homecoming Festival, Jordyn Woods spoke on a panel and revealed the abuse she has been receiving since the cheating scandal.
Jordyn Woods spoke out on stage and said "My little sister was bullied in school and I wanted to show her that I was bullied by the world," Woods said.
The social media sensation continued: "I understood for the first time what it's like being a black woman — in a just society, how we can be so disrespected and nobody can really understand to that extent until you have to live it."
Jordyn Woods received a good amount of support from the crowd in Nigeria and many offered her words of encouragement.
Woods' relationship with the Kardashians is currently strained but Woods revealed that she will always have love for Kylie. Elizabeth Woods, Jordan's mother, has also made it clear that she has no issue with Kylie Jenner.
>
>
>