J Hus ft. Burna Boy 'Masculine' lyrics meaning revealed
18 July 2023, 15:55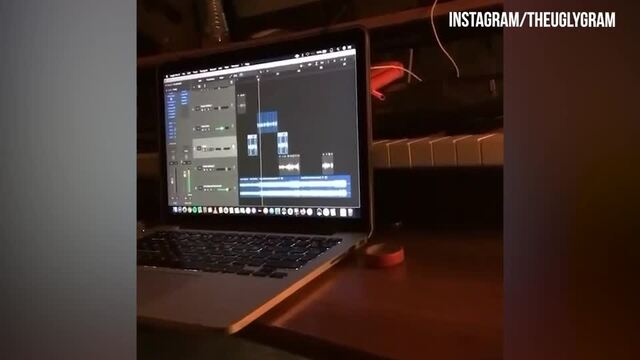 J Hus previews an unreleased song on Instagram
Here's the breakdown of the lyrics for 'Masculine' from J Hus and Burna Boy.
J Hus is back with a banger, and has included Burna Boy in one of his latest tracks 'Masculine'.
J Hus' latest album was released on Friday July 14th, and Masculine marks the rapper's fifth collaboration with Burna Boy.
Following the hit song 'Who Told You' featuring Drake, J Hus is rolled out his latest album to coincide with summer feel-good vibes.
So, what are the lyrics for his anthem 'Masculine'? Here's everything you need to know!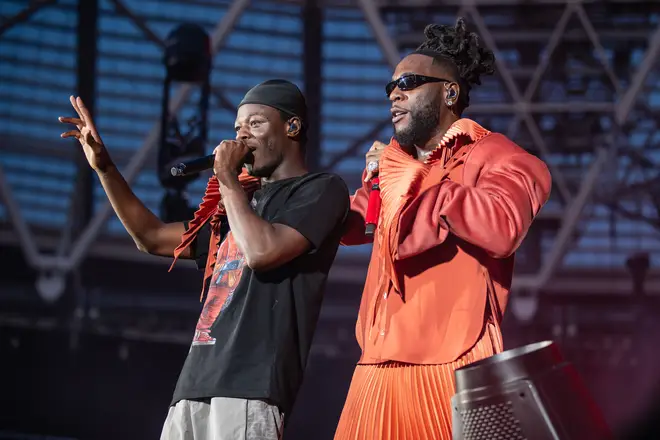 Masculine by J Hus was produced by TobiShyBoy & Levi Lennox. TobiShyBoy has produced songs including 'Disaster' by Dave, 'Spirit' by J Hus and 'Princess Cuts' by Headie One.
Levi Lennox has worked on songs with ZAYN, Central Cee and Krept & Konan.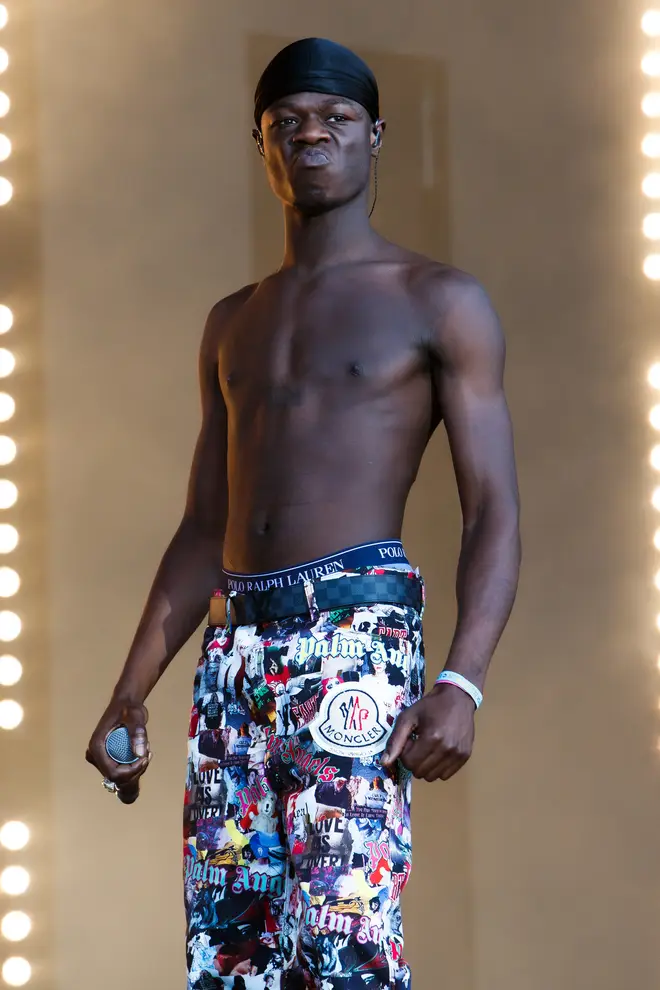 Here are the full lyrics for J Hus' and Burna Boy's 'Masculine':
It wasn't my, my, my, my
Man have a dance right before we wig him
It wasn't my bredrin that bunned him
They said, "It must've been"
Man stand tall, man masculine
Anywhere he goes, he wanna blast the ting
Blast that bastard pikin, bun everyone
Man can't just start pickin'
See, I love to play the villain
I like to make a killin' in the disco
DJ play my riddim
Toxic acid children, don't know any other way
Why everybody dey ask me "Where Hus olade?"
Is his ting local or he drive all a way?
Don't violate, I'll throw this glass in yuh face
Don't make me teach you, no be class, una dey
'Cause toxic acid children, don't know any other way

Toxic acid children, don't know any other way
My n****, how many times do I have to remind you that?
Stepped in the place, now they climbin' walls
'Cause my brudda's first name is Bala
Last name is 'Clava, there for palaver
Science matter, Ojuju Calabar
My face give them uncontrollable bladder

Man have a dance right before we wig him (ayo DJ)
It wasn't my bredrin that bunned him
They said, "It must've been"
Man stand tall, man masculine
Anywhere he goes, he wanna blast the ting
Blast that bastard pikin, bun everyone
Man can't just start pickin'
See, I love to play the villain
I like to make a killin' in the disco
DJ play my riddim (ayo)

Niggas get bun up, when we bang off the, bang off the-I swear I'm gonna lock of this party
We're takin' Rollies, Audemars, Cartiers
Who's got the Richard Millie, slap him silly
You know that I rock it
Man gotta check in when they come to my city
Bouncer can't search me
Got the bonsam by my willy and that's my killy
We pull up outside, in a mad Kawasaki, no taki taki
Bun everyone here, we're not too picky
Who's movin' iffy? Bun him if he moves
Take off his helmet, that's when he met hell
That's why n***** don't exhale
Niggas just tryna catch a groove
Take off his chain, real nice and smooth
Take off the rest of his jewels
Let me hold a dollar, you know the rules

Man have a dance right before we wig himIt wasn't my bredrin that bunned him
They said, "It must've been"
Man stand tall, man masculine
Anywhere he goes, he wanna blast the ting
Blast that bastard pikin, bun everyone
Man can't just start pickin'
See, I love to play the villain
I like to make a killin' in the disco
DJ play my riddim

Toxic acid children, don't know any other way
My n****, how many times do I have to remind you that?
Stepped in the place, now they climbin' walls
'Cause my brudda's first name is Bala
Last name is 'Clava, there for palaver
Science matter, Ojuju Calabar
My face give them uncontrollable bladder