J Hus new album 2023: release date, songs, tracklist, features & more
3 January 2023, 16:11 | Updated: 5 January 2023, 16:15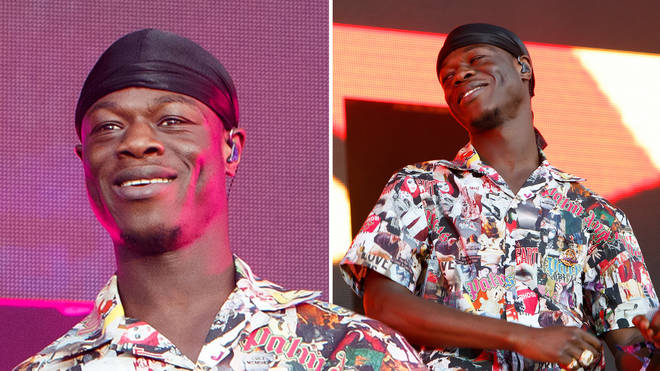 Here's everything we know about the rapper's upcoming album.
J Hus has finally confirmed his new album, and says it will be released in 2023.
Following the release of his 2020 album Big Conspiracy, fans are excited to see where the East London rapper will take us with his next album.
While Big Conspiracy had some of the hottest features from artists such as Burna Boy, Koffee, Ella Mai and more, the star has hinted at some potential big features for his upcoming album.
Here's everything we know about J Hus' new album.
When is J Hus releasing his new album?

J Hus has again confirmed that his new album will be released in 2023.

He uploaded a string of posts in January 2023 that he will be dropping a new project.

The rapper wrote on Instagram, "The women in my life remove the confusion. They tell me fuck the p*ssy sh*t & let them have it. Go Insane on dem. KDA. Album out mid year & visuals. I'M BACK!!!"

In early 2022, producer Jae5 - who has worked with Hus heavily over the years - teased that the album would be dropping on January 15th.

"U know what f**k it. Hus album dropping on the 15th of Jan. now u guys know u can free me !!!" he tweeted.

However, the rumours were squashed by Hus' management who replied, "Ignore him please guys, clearly a slow day on social media".

What songs are on J Hus' new album?

No official tracklist for J Hus' new album has been released yet.

In March 2021, the East London rapper teased an unreleased song on Instagram.

"On Saturday that's when we're meeting, I call it the strongend I've never had a weekend," he captioned the post, which included footage of the stems of a potential new track.

While there has not been an official tracklist released for J Hus' new album, Hus has had recent collaborations with Burna Boy, Dave and Stormzy.

J Hus also revealed that he will have 26 tracks on the album, making it his longest project yet.

J Hus reveals where he will be shooting his music videos this year.

Picture: Instagram

However, the star got his fans hyped up when he revealed the countries he will be shooting his videos in.

The rapper announced he will be travelling to Gambia, Nigeria and Jamaica to shoot his videos.

This sparked rumours that he may potentially be collaborating with artists such as Burna Boy, Wizkid, Koffee, Shenseea and more.

Who will feature on J Hus' new album?

J Hus has revealed a potential collaboration for his album via his Instagram Live.

On Wednesday night (Mar 3) the rapper shared a snippet of his song with Drill artist CB.

The "Must Be" rapper was seen performing the song to his Instagram followers, while his comment section was blowing up on the live.

Fans were pleased to see that he joined forces with CB – who is a rapper from Forest Gate, East London.

CB is best known for his track 'Take That Risk'. See J Hus X CB teaser track above.

J Hus hints at potential collaboration with Dave and Stormzy.

Picture: Instagram

In an Instagram story J Hus uploaded on Tuesday (Feb 23), the rapper teased that he may have a special collaboration in the pipeline.

J Hus shared a screenshot of his DM's, where a person asked him to do a song with Dave and Stormzy, to which Hus replied: "Ama do one wid Dave and Storm".

As for now, J Hus has yet to confirm any other artists expected to appear on the upcoming album.

What is J Hus' new album called?

A title for J Hus' new album is yet to be announced.

His previous albums include Big Conspiracy (2020) and Common Sense (2017).