Everything you need to know about J Hus' 'Beautiful and Brutal Yard' 2023 new album
14 July 2023, 12:24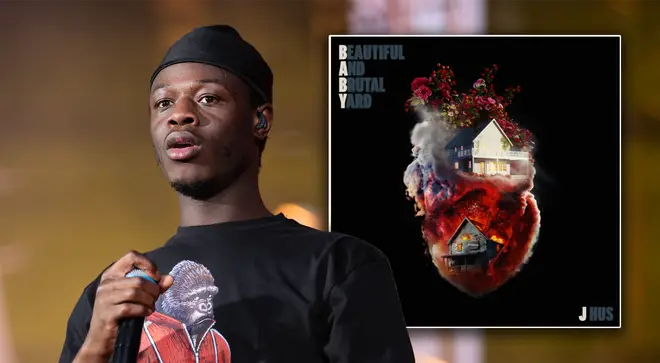 Here's everything we know about the rapper's latest album.
J Hus has released his third album 'Beautiful and Brutal Yard', and it's safe to say fans are elated with new Hus tunes.
Following the release of his 2020 album Big Conspiracy, fans have been excited to see where the East London rapper will take us with this album. 'Beautiful And Brutal Yard' was released on July 14th.
The album features a stellar lineup of collaborators including Burna Boy, Popcaan, Jorja Smith, CB, Naira Marley, Villz and Boss Belly.
Here's everything you need to know about J Hus' new album.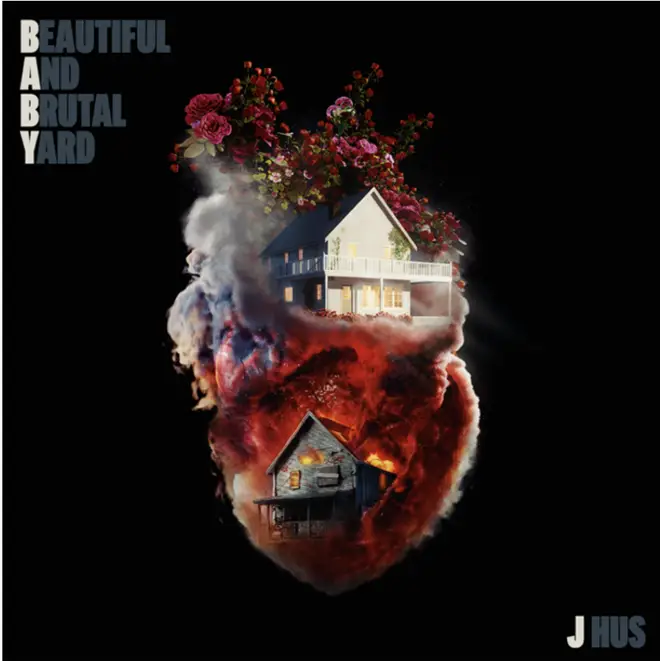 When is J Hus releasing his new album?

J Hus' latest album was released on Friday July 14th.

Following the hit song 'Who Told You' featuring Drake, J Hus is rolling out his latest album to coincide with summer feel-good vibes.

J Hus' album rollout has officially started

He has put up a billboard with a phone number on it and when you call it this happens… pic.twitter.com/OQEnjsdTyf

— UK Rap Daily (@UKRapDaily) May 23, 2023

Now in May 2023, his album is on the way!

Multiple posters advertising his new album have been put up on the streets of London to hint at his new release.

A number has been posted across London, and J-Hus reponds when you call.

Picture: Instagram

After three years, J Hus has returned with new music!

'It's Crazy' dropped on Friday 26 May, which is coincidentally the rapper's birthday.

The song is produced by Fumes and The Elements, and the rapper has released a video in which the artist cruises around town in a black Mercedes Benz.

J Hus - It's Crazy (Official Video)

What songs are on J Hus' new album?

Here's the tracklist for J Hus' new album:

1. Intro (THE GOAT)

2. Massacre

3. Who Told You (feat. Drake)

4. Militerian (feat. Naira Marley)

5. Palm Tree

6. Nice Body (feat. Jorja Smith)

7. Masculine (feat. Burna Boy)

8. Come Look

9. Cream (feat. CB)

10. Comeback (feat. Villz)

11. Alien Girl

12. Fresh Water/Safa Kara

13. My Baby

14. Problem Fixer

15. Killy (feat. Popcaan)

16. It's Crazy

17. Bim Bim

18. Come Gully Bun (Gambian President) (feat. Boss Belly)

19. Playing Chess

J Hus previews an unreleased song on Instagram

Who will feature on J Hus' new album?

Hus has done it again and produced an album full of stellar features.

These include Jorja Smith, Popcaan, Burna Boy, Drake and CB.

J Hus' new album features a wide array of guests - including Burna Boy. Picture: Getty

What is J Hus' new album called?

J Hus' new album is called 'Beautiful and Brutal Yard', that neatly includes the acronym: baby.

Fans had a strong suspicion it was called 'DON'T SAY MILITANCY' after billboards popped up across London.

His previous albums include Big Conspiracy (2020) and Common Sense (2017).