WATCH: Missy Elliott, Busta Rhymes and more celebrate 50 Years of Hip Hop in EPIC Grammys Performance
6 February 2023, 11:17 | Updated: 6 February 2023, 11:21
Hip Hop legends shut down the Grammy Awards last night with their show-stopping performance.
The 2023 Grammy Awards celebrated the 50th anniversary of Hip Hop in style with an iconic performance of many musical legends.
This multi-generational medley featured an array of performers - including Run DMC, Missy Elliott, Nelly, Busta Rhymes, Glorilla and more.
Just before the performance, LL Cool J presented Dr. Dre with the inaugural Dr. Dre Global Impact Award.
What did Viola Davis win a Grammy Award for? Her EGOT explained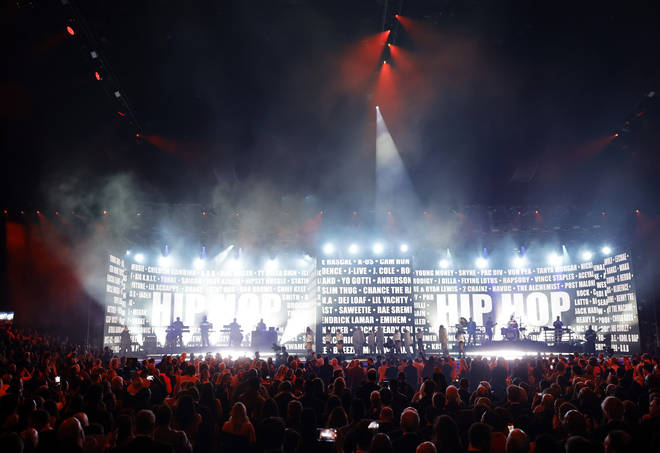 In his acceptance speech, Dre said, "This is the 50th anniversary of hip hop, make some noise for hip hop. And where would I be without it? Where would a lot of people in here be without hip hop?"
Fans reacted to the performance with positivity: "Been waiting for this celebration of 50 years of Hip-Hop and it does not disappoint!"
Another said, "This was so frickin dope. They got so many people sheesh", pointing to all the multi-generational talent included in the celebration.
Quavo performs emotional tribute of 'Without You' for Takeoff at 2023 Grammy Awards
50-year anniversary of hip-hop performance at the #GRAMMYs by some of the greats including RunDMC, LL Cool J, Salt N Peppa, Ice T, Queen Latifah, Wu-Tang, Big Boi, Busta Rhymes, Missy Elliott, Nelly, Too Short, GloRilla, The Roots, and more... pic.twitter.com/HmGB0bvGZX

— Leon Carrington (@LeonCarrington) February 6, 2023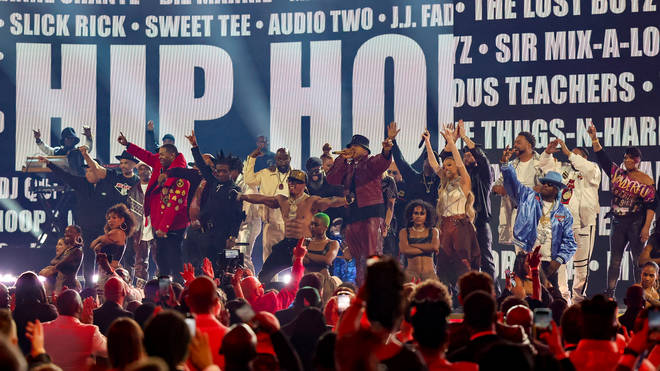 During the 13-minute segment, other musicians were spotted smiling and rapping along to the songs, including SZA and Doja Cat.
The performance featured some of the genre's most influential artists, and among the songs were Run DMC's 'King of Rock', Missy Elliott's 'Lose Control' and Queen Latifah's 'U.N.I.T.Y'.
Newcomer Glorilla finished the performance with her stellar track 'F.N.F. (Let's Go)'.