Fat Joe's Revealed How He Almost Ended 50 Cent And Ja Rule's Beef
19 September 2019, 12:57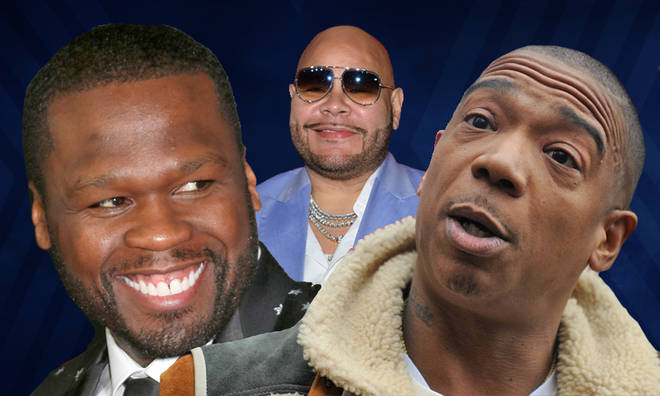 The 'All The Way Up' rapper has explained how he almost ended one of Hip Hop's most notorious beefs!
50 Cent and Ja Rule's long-running rap feud is one of the most talked about beefs in the history of the game - but according to Fat Joe he almost managed to end it a few years ago.
Speaking during his recent interview on The Breakfast Club, 'Lean Back' rapper Fat Joe confessed that he'd spoken to both Fifty and Ja and revealed his plan to bring the pair's feud to an end.
Explaining how he attempted to play peacemaker between the two rappers, Fat Joe said, "I almost squashed the beef. I was going to bring them both out to a concert, 50 was going to do it, and then they went bad on me. Irv & Ja went bad on me saying the beef is till we die."
He went on to say, "Them guys they going to be going 80 years old giving speeches about each other somewhere,… nah they going, I don't want that."
Speaking about his own mindset on Hip Hop beefs that he's had in the past, Fat Joe added, "I'm not gonna beef with a guy for 20 years when it's not going nowhere, I'm just not gonna do it".
Fat Joe famously tried to talk Tekashi 6ix9ine out of the reckless lifestyle he was living in a video clip which went viral following the 23-year-old's arrest on racketeering charges back in September 2018.
With Fat Joe seemingly determined to end rap beef around the world, maybe he can have a word with Eminem and Machine Gun Kelly to see what he can do there!
> Download Our Free App For All The Latest Music News!