What is Drake's Net Worth and is he a Billionaire?
9 October 2023, 12:49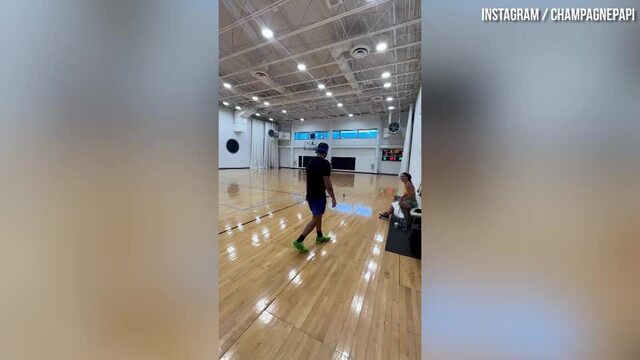 Drake shows off basketball skills
Is Drake a Billionaire? What is Drake's net worth in 2023? Here's everything we know.
Rapper Drake is one of the most well-known musicians across the world, and with fame comes money.
The 36-year-old has just released his latest album 'For All The Dogs', and talk has turned to his net worth and how much Drake really is worth.
So, is Drake a billionaire? How much money is the rapper worth? Here's everything we know.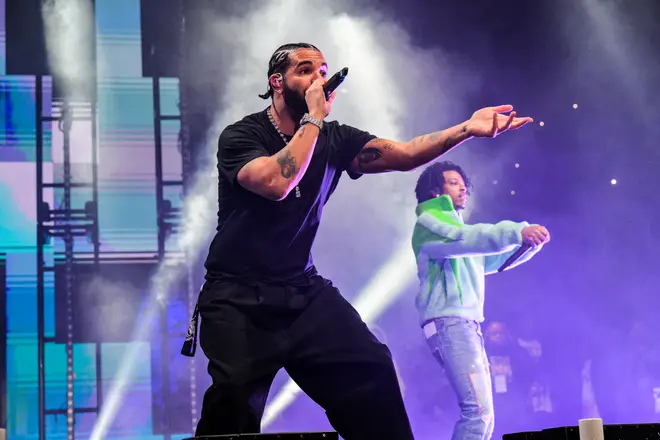 What is Drake's Net Worth?

According to Celebrity Net Worth, Drake is reportedly worth a whopping $250 million dollars.

In addition to this net sum, he was gifted his 'Air Drake' private jet, which is worth $185 million.

His Toronto property is also worth an estimated $100 million.

Drake is one of the richest rappers. . Picture: Getty

Is Drake a billionaire?

Despite his rumoured net worth being around $250 million, some people think that Drake is actually worth a lot more.

In August 2022, pal and fellow rapper Nicki Minaj was onboard Drake's private jet and had a lot to say about Drake's wealth status.

Drake & Nicki Minaj.

Picture: Instagram

"This is what happens when you got a rich - I'm sorry, a very rich, rich, rich, rich - Canadian friend... who is the only billionaire that I know that don't want people to know he a billionaire," Nicki alleges.

Nicki Minaj seemed to further confirm Drake's wealthy status, after she liked a tweet which said "Shoutout to @drake for being a billionaire too, even though you ain't want no one to know", accompanied with multiple laughing face emojis.