DMX ft Jay-Z & Nas 'Bath Salts' lyrics meaning explained
28 May 2021, 14:36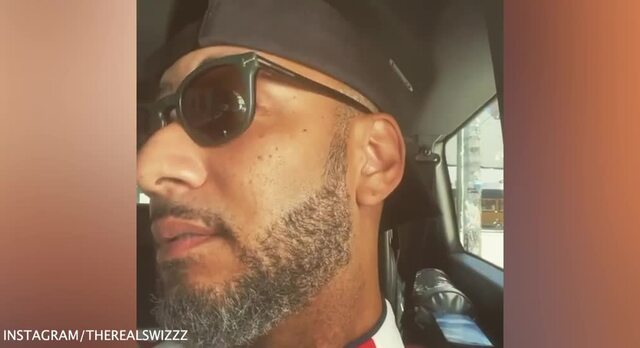 Swizz Beatz promotes DMX 'Exodus' album ahead of release
What are the lyrics to DMX, Jay-Z & Nas song 'Bath Salts'? What do they mean?
DMX's posthumous album 'Exodus' album was released on Friday (May 28). The rapper passed away at age 50 last month, subsequent of a cardiac arrest on April 9th.
The hip-hop legend left behind an irrevocable legacy and has posthumously gifted fans with more music that was unreleased before his death.
Fans have gone wild on social media following the release of the album, with a fan favourite being DMX's collaboration track with Jay-Z and Nas, titled 'Bath Salts'.
Here's a lyric meaning breakdown of the popular track.
"Hov is still livin', Coca Cola's the sponsor (Woo)" - Jay-Z
In 2007, Jay-Z assisted Coca-Cola with the relaunch of its Cherry Coke brand in 2007.
"Jumpin' off boats, hoppin' off another cliff (Woo!)"
Jay-Z went viral with a photo of him and Beyoncé diving off a boat in 2013. The rapper looked awkward in the photo, leading many fans to hilariously react to the photo on Twitter.
"Come be my Kardashian, Queen of the Come Up, uh"
Jay-Z gives a shout out to the Keeping Up With The Kardashians sisters, Kim, Kourtney and Khloe. The trio rose to fame in 2007, following the airing of the series.
The sisters have been in high profile relationships, all have several buisness ventures and have had a tremendous come up.
"Be my Halle Berry, all you need is a catsuit"
In this bar, Jay-Z makes reference to actress Halle Berry who played the role of Patience Phillips / Catwoman in the 2004 film Catwoman.
"All the favour of the days when the paper wasn't major/But love was abundant" - Nas
Nas makes reference to when he was first pursuing his career and he wasn't making a lot of money. However, he has still received love in abundance.
"I'd still be this fly if I worked at Popeye's/That's a whole lotta spinach, whole game full of gimmicks"
In this lyric, Nas is claiming he will still feel his worth if he wasn't rich with a high celebrity status job. Popeyes is an American multinational chain of fried chicken fast food restaurants.
"I say it's spinach" is a twentieth-century American idiom meaning "nonsense" or "rubbish". He also is referring to people in the music industry being fake.
See the full lyrics below.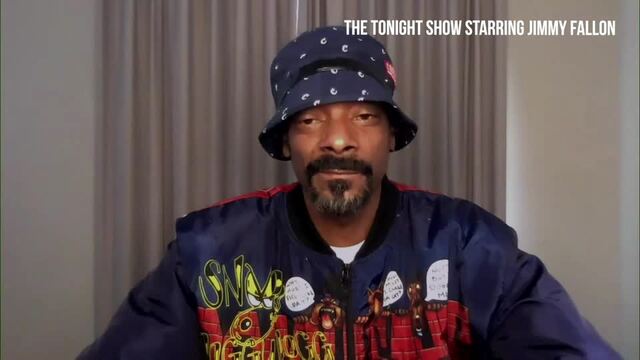 Snoop Dogg Shares the Story of When He First Met DMX
What are the lyrics to DMX ft Jay-Z & Nas 'Bath Salts'?

[Verse 1: JAY-Z & Swizz Beatz]
Hov is still livin', Coca Cola's the sponsor (Woo)
I run up with your boo, uh, Hov is a monster (Oh)
Yeah, huh, they like me like that
Every girl I see wanna be wifey like that
I'm the King of Zamunda, uh, King of the Summer
Come be my Kardashian, Queen of the Come Up, uh
To be loved, Shakespearean
Experience to be us
Jumpin' off boats, hoppin' off another cliff (Woo!)
Every six months, I think I need a new bucket list (Oh!)
Yeah, I think I might need a harem (Say, say!)
I'm way too much, y'all should share 'em (Hands in the air!)
I'm feeling like a baron, all I need is a castle
Be my Halle Berry, all you need is a catsuit
All I need is Heaven, I don't want the hassle
God bless the child that can hold his own, achoo
(Queens, stand up!)


[Verse 2: Nas & Swizz Beatz]
My instincts guide me through this Kurtis Blow culture (Woo!)
Good angel, bad angel sittin' on both shoulders (Uh!)
One be trying to gas me, manipulate me, tempt me (Ow!)
Make me have no soul, so I like to take a tally
All the favor of the days when the paper wasn't major
But love was abundant
Before the God got the God's son upon the stomach
Let these n****s know it was a feeling I would get
From music that they would come with (Talk to 'em, Nas)
Hate start with H 'cause the H come after a G (Right)
They won't say it face to face, they say it after I leave
After the first night at my place, she asked for the keys
It's my season, Garden of Eden, we Adam and Eve
Now we're nekkid in savage hedonism from a lack of belief
I ain't a pastor, pass the Lafite
We ain't in no relationship but do relationship things
No ring, but she slide through when I ring (Hands in the air!)
Ha, let's put success to the side
I'd still be this fly if I worked at Popeye's
That's a whole lotta spinach, whole game full of gimmicks
Make a fool out of yourself for a post on Akademiks
We are not the same, I am a alien
Hovering over your city, shutting down all the stadiums
Wiping out everything in my radius
Don't play with us, y'all ain't made enough


[Verse 3: DMX]
S**t pop off, we don't blow it up till we blow it up
Cats better slow it up, y'all niggas know what's up
My n****s throw it up, we all know that
Got n****s missing the action, where are they at?
See, you n****s never really been duffed out
But you've got enough mouth to get snuffed out
Duke, the rough route
We don't play around here, n****, we grown
Start applying the pressure, give the dog a bone
I'm taking half, it's just that simple
Or I can start poppin' n****s like pimples
I'ma let you call it, you ballin'
Till you get hit with them hot things
Now you're staggerin' and fallin'
I'm holding up the wall
You got more than enough holes in you to fall
You're just wasting a n****s time, come on, man
I got s**t to do, like hit your crew
Might hit your crib, what that b**ch gon' do?
Not a damn thing, but go with the program
Beast on that b**ch like Conan -- bo-nan
I'ma go where no man has ever gone, n****
When it's on, it's on, I'll let you know in a f**kin' song
I got nothing to hide, but you got a reason to run
Come through like (gunshots), till the squeezin' is done
And that's just squeezing one, imagine if we all let go
And turn your whole block into death row (Woo!)