Fans think DDG just dropped a huge clue amid Halle Bailey pregnancy rumours
15 November 2023, 16:23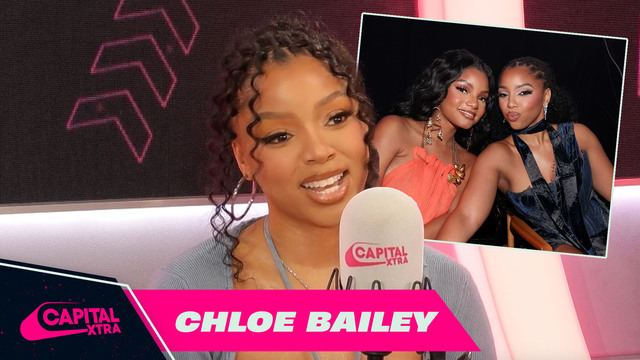 Chloe Bailey on her relationship with sister Halle, her love life & her new music 🎵
Has DDG dropped a hint to confirm the Halle Bailey pregnancy rumours?
Halle Bailey fans think that her boyfriend DDG has dropped a massive hint to confirm rumours whether or not she is pregnant in a new video.
The rapper posted a Snapchat video of the pair enjoying a luxurious holiday at a tropical island, where DDG unintentionally showcased Halle's stomach.
Eagle-eyed fans took to Twitter to repost and speculate on these videos of Halle and DDG, leading to some believing that Halle may be pregnant.
In a video posted from DDG's snapchat story to Twitter (X), one fan posted 'evidence' to suggest that Halle may be expecting.
The video, which has had over a million views, shows DDG covering parts of the camera with his hand, and 'accidentally' showed Halle with a fuller stomach.
One fan even zoomed into DDG's sunglasses, which shows a woman baring resemblance to Halle with a fuller-looking belly.
Some fans took the videos and picture as confirmation of their thoughts of whether or not Halle is expecting, due to months of speculation before this.
A month ago, Halle seemed to fuel speculation that she is pregnant after she and DDG were papped running errands wearing suspiciously oversized clothing.
In August 2023, Halle's sister Chloe appears to respond to these rumours, and said: "Y'all better keep my sister's name out your mouth. Thank you. Amen, hallelujah."
Halle Bailey and DDG have not responded to publication's request for comment.