Megan Fox breaks silence on Machine Gun Kelly cheating rumours
20 February 2023, 11:15
The actress has reactivated her Instagram account to share her side of the Machine Gun Kelly cheating rumours.
Actress Megan Fox has addressed cheating rumours between her and fiancé Machine Gun Kelly.
The 36-year-old star deleted all pictures of the rapper last week and posted a cryptic update about 'dishonesty' - leading fans to believe there had been some infidelity.
Fans believed that MGK cheated on Fox with his tour guitarist, Sophie Lloyd, and now Megan has set the record straight.
Megan Fox and Machine Gun Kelly spotted at marriage counselling office amid cheating rumours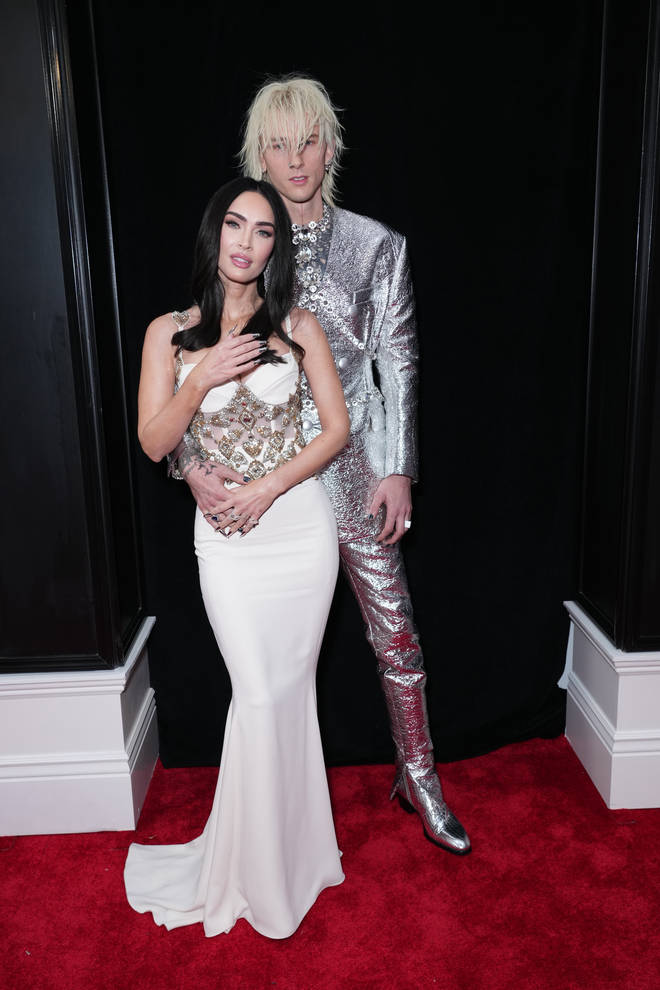 Megan set the record straight and reactivated her Instagram to share her statement.
"There has been no third party reference in this relationship of any kind. That includes, but is not limited to... actual humans, DMs, AI bots or succubus demons."
She added: "While I do hate to rob you of running random baseless news stories that would have been much more accurately written by ChatGPT, you need to let this story die and leave all these innocent people alone now."
Machine Gun Kelly and Megan Fox's relationship timeline: pictures, videos & more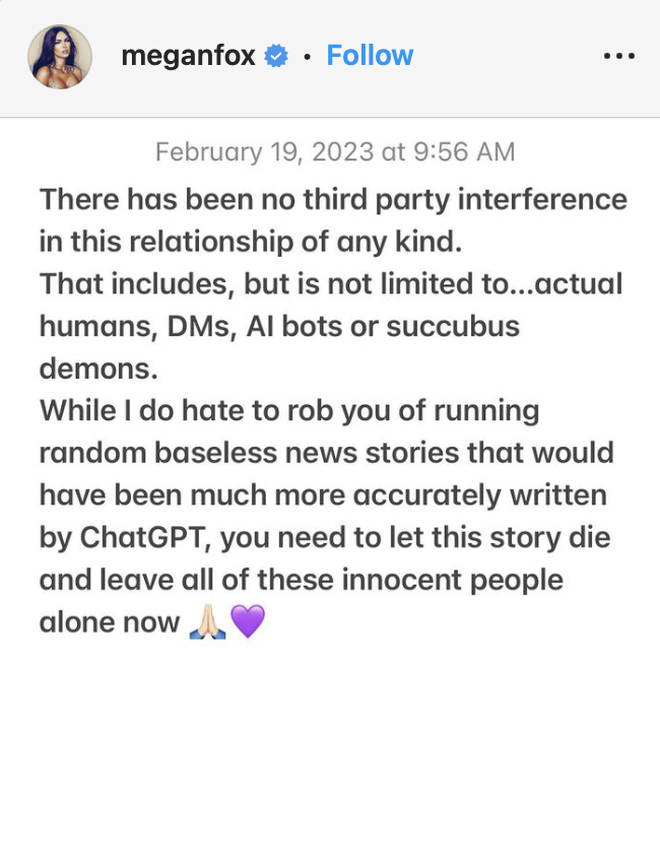 The pair were spotted last week possibly patching things up at a marriage counselling office, after their three year relationship was hit with infidelity rumours.
MGK and Megan are reportedly on the rocks as Megan removed her engagement ring, but are rumoured to have not 'officially' ended their engagement.
Megan has turned off all comments on her Instagram post, and MGK has not yet commented on the statement.