Kylie Jenner accused of promoting animal cruelty with 'disturbing' lion head dress
23 January 2023, 13:22 | Updated: 23 January 2023, 16:02
Kylie Jenner shows off week of outfits
Kylie has upset fans over sporting a realistic lion head dress at Paris Fashion Week.
Kylie Jenner has been called out by fans for "normalising animal cruelty" after wearing a dress with a life-sized faux lion head attached to it at Paris Fashion Week.
The reality star wore the controversial outfit to Schiaparelli's Haute Couture show today (Monday 23rd January), and fans were quick to call the look "disgusting" and "sick" regarding the lion head.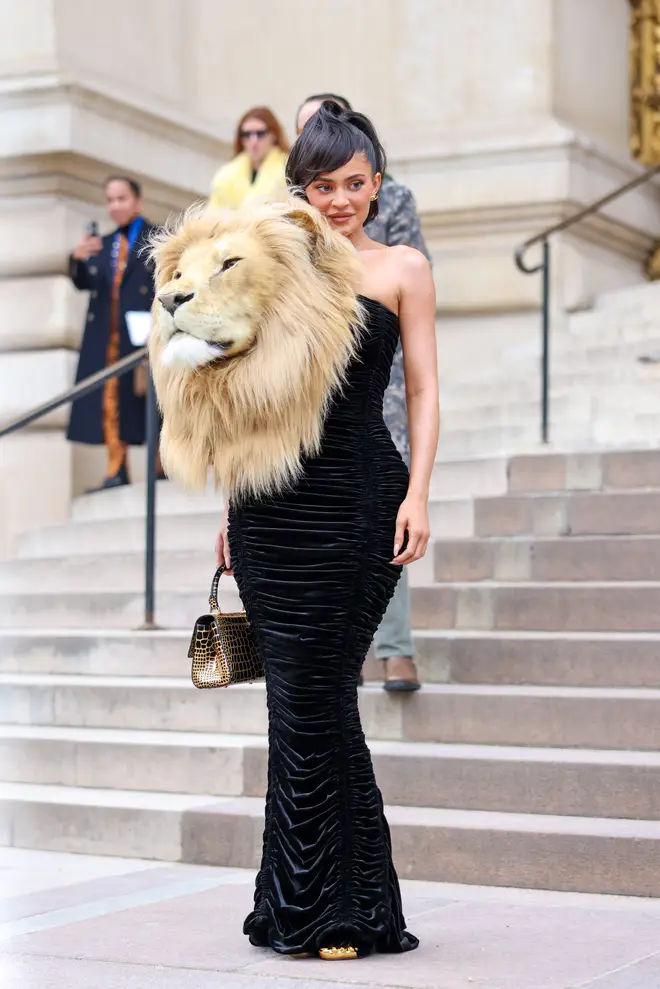 In a post on Instagram, Kylie called the lion head a 'faux art creation constructed by hand using manmade materials', but that didn't stop social media calling it in bad taste.
"BEAUTY AND THE BEAST. thank you @danielroseberry and @schiaparelli for such a special morning," wrote Kylie, "wow i loved wearing this faux art creation constructed by hand using manmade materials. beautiful beautiful".
Fans soon took to social media to share their thoughts on Kylie's divisive dress.
"Glorifying animal hunting is not the one", one user commented underneath Kylie's post. Another said "So sad to see celebrities in such platform normalise animal cruelty."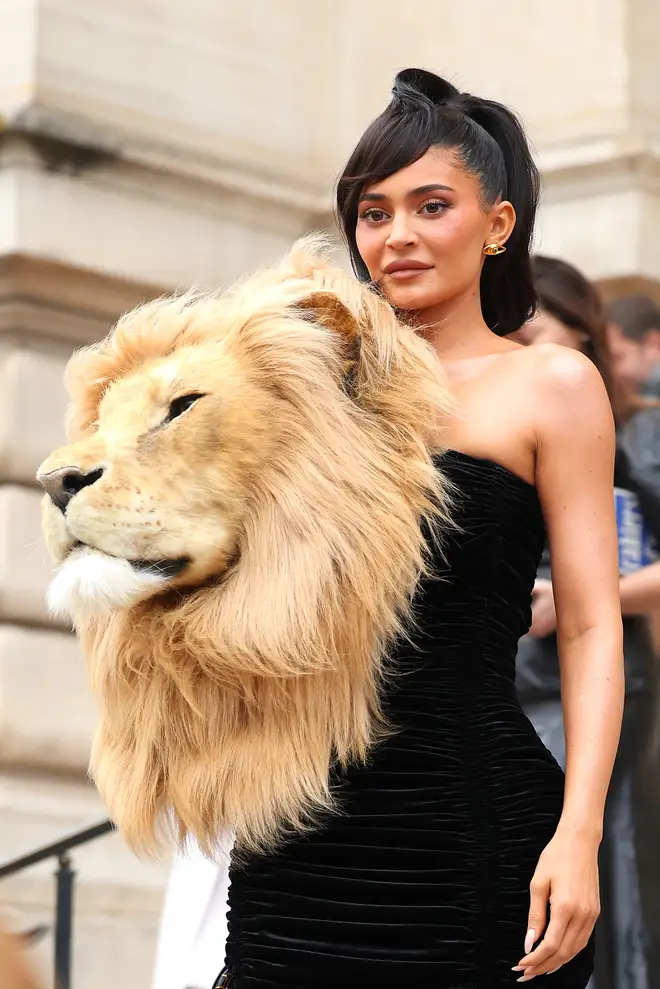 One social user wrote, "The world today has only 20,000 lions", adding that her outfit is a "grave insensitivity towards a critical animal."
Another wrote, "This is literally promoting more hunting of animals," with one user questioning, "Are you okay? You are literally promoting animal hunting. Clearly famous doesn't mean smart or conscious. Does it?"
Kylie maintained in the caption that she was a fan of the look and said "beautiful beautiful" alongside a love heart emoji. At the time of writing, she is yet to address the backlash directly.
In other news, Kylie recently announced her son's name - Aire Webster - in a string of pictures posted to Instagram of her and her baby.