Kylie Jenner kids: how old are they & what are their names?
16 September 2022, 16:51 | Updated: 23 January 2023, 12:03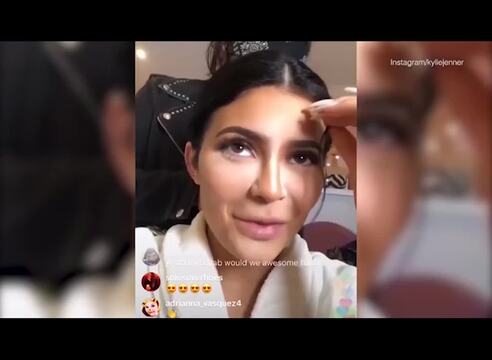 Kylie Jenner reveals the very traditional name she nearly picked for baby Stormi
How many children does Kylie Jenner have? Here's a rundown on the reality star's children.
Kylie Jenner and Travis Scott have had an on-off relationship since 2017, but a constant in their life has been parenting their children together.
Jenner has been vocal on her experiences with parenthood, after giving birth to her daughter Stormi back in 2018.
She told older sister Kim, who has four kids, that "Everyone says you change completely when you become a mom, but I really feel the same, just better."
Kylie Jenner finally reveals son's name and fans are shocked at its alleged meaning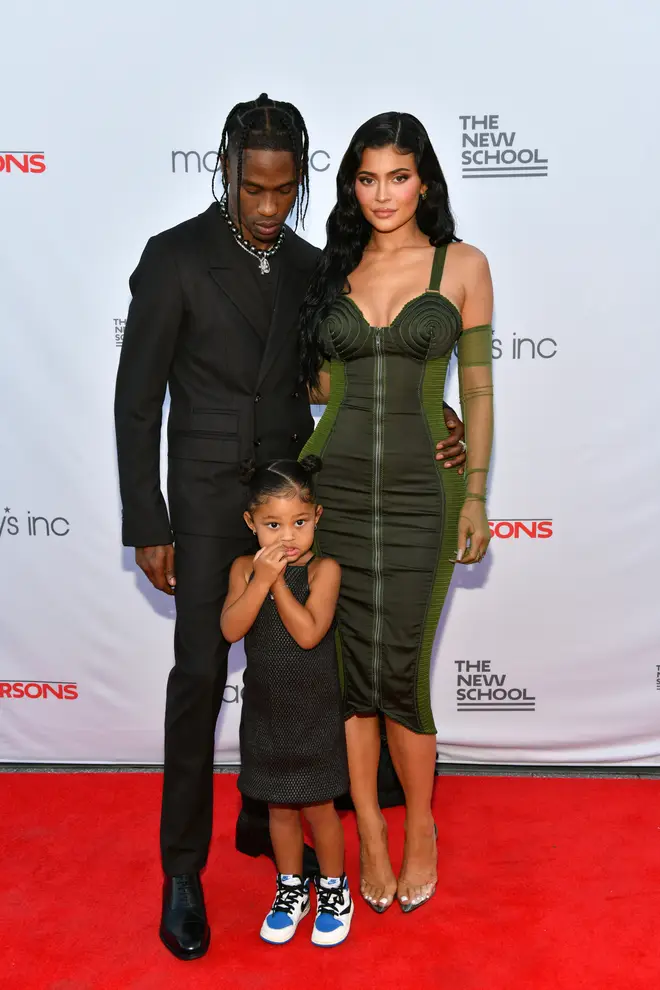 Kylie gave birth to her first child when she was only 20-years-old. She told Interview Germany that she "always knew I wanted to be a young mother."
Jenner's children have been partially kept out of the limelight, but do make occasional appearances on her social media and on the Hulu show The Kardashians.
From her low-key pregnancy to her first-born, to the mystery surrounding her newest arrivals name, here's all we know about Kylie Jenner and Travis Scott's children.
Kylie Jenner reveals the name she was almost given instead of Kylie
Stormi Webster

Kylie Jenner and Travis Scott welcomed their first child, a daughter, on Februraru 1st 2018.

They kept the pregnancy low-key, and announced the arrival of Stormi via a YouTube video titled "To Our Daughter".

Stormi is four-years-old and doesn't have a middle name.

Kylie Jenner, Travis Scott and Stormi.

Picture: Getty Images

Kylie revealed the reason she chose the name Stormi, by saying that: "Storm was on there — just Storm. And then, I was like, I kinda want '-ie' like me, so then I did Stormie with '-ie'."

They only finalised the spelling when writing the birth certificate, and announced the name to the public five days after her daughter's birth.

Since then, Kylie has called Stormi her 'best friend', and she regularly comes with Kylie on shoots and appearances.

Kylie and her daughter Stormi.

Picture: Instagram

Kylie explained her motivation behind keeping the pregnancy a secret: "I knew for myself I needed to prepare for this role of a lifetime in the most positive, stress free, and healthy way I knew how.

"There was no gotcha moment, no big paid reveal I had planned. I knew my baby would feel every stress and every emotion so I chose to do it this way for my little life and our happiness."

Stormi is quite literally Kylie's mini-me, and the pair have praised baby daddy Travis Scott by posting an adorable TikTok of them lipsyncing to 'Mamacita'.

Aire Webster

Kylie announced that she was expecting another bundle of joy in 2021 with a sweet Instagram post.

She captioned the video with a white heart and a pregnancy emoji, and the picture was aptly titled "To Our Son", much like her announcement for baby number one.

Their son was born on the 2nd February 2022.

Kylie and Travis during their son's pregnancy.

Picture: Instagram

Kylie and Travis initially named their son Wolf Jacques Webster and announced the news on their Instagram stories.

However, a month later the pair decided it didn't suit their newborn.

The reality star wrote: "FYI our son's name isn't Wolf anymore. We just really didn't feel like it was him," adding, "Just wanted to share because I keep seeing Wolf everywhere."

The announcement of Kylie's son's birth.

Picture: Instagram

In January 2023, Kylie shared her sons name, nearly a year after giving birth to him.

She announced the name in an Instagram post saying "AIRE", which is Stormi's brother's name.

Mum Kris Jenner responded to the post and said, "I love you Aire Webster."

Kylie shared sweet pictures of her son.

Picture: Instagram