Kim Kardashian & Mariah Carey recreate Rihanna's Super Bowl with daughters North and Monroe
21 February 2023, 16:23
The unlikely pair brought their daughters together to film a TikTok recreating Rihanna's Super Bowl routine.
Kim Kardashian and Mariah Carey have teamed up in a viral TikTok with their daughters as they recreated RiRi's iconic Super Bowl dance.
The 42-year-old reality star and 53-year-old singer's children met up to perform a TikTok based off of Rihanna's dance from last weeks Super Bowl performance.
The unlikely duo of Nick Cannon and Kanye West's kids left fans baffled over the connection between them, but fans were here for the link up nonetheless.
Kim Kardashian awkwardly crops J-Lo out of Oprah Winfrey snap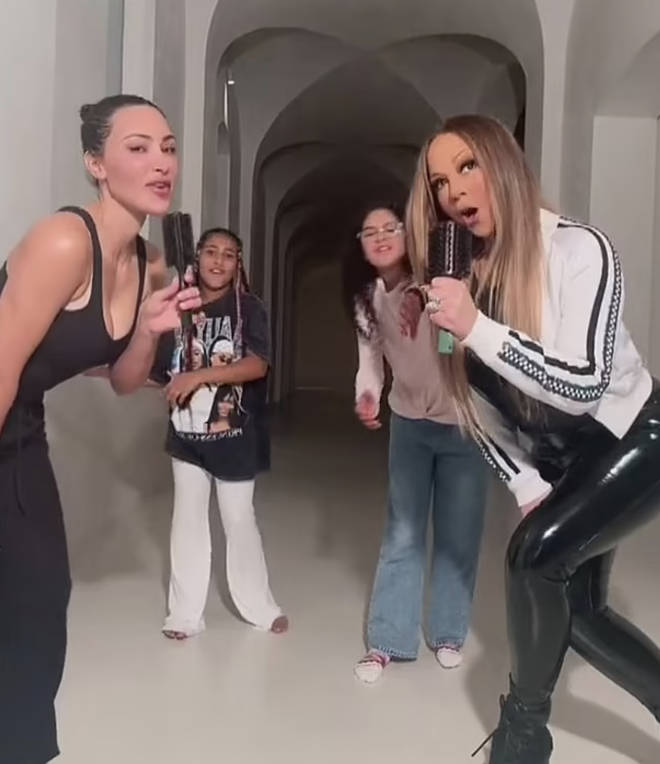 In one of the clips, North, 9, and Monroe, 11, were seen singing and dancing along to the sped up lyrics of "When it's gone, it's gone, it's gone, it's gone/ You're dead wrong, so wrong, so wrong, so wrong/ So just scoo-do-do, scoo-do-do-do.."
Kim and Mariah stepped into frame on both sides of the camera and continue with the lyrics
They lip-synched to the sound and held hairbrushes in their hands as microphones during the hilarious video.
Kim Kardashian criticised after giving lecture at Harvard Business School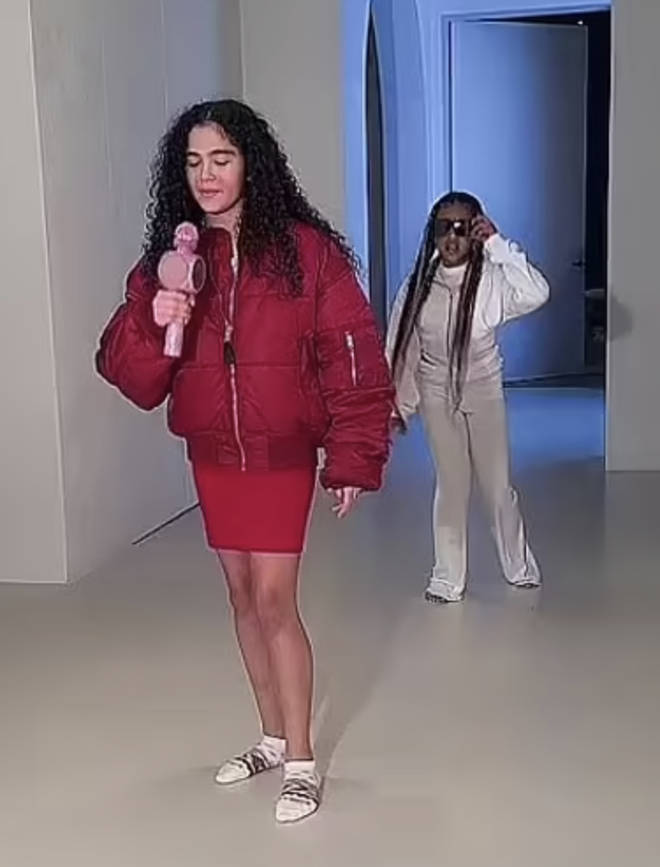 The viral video now has over 11 million views, with the caption reading, "We love you @rihanna Happy Birthday xoxo Roe and North."
Mariah Carey's daughter was dressed in all-red, possibly mimicking RiRi, and North appeared to be her backing dancer dressed in all-white.
We're so here for this unlikely collab!