Kim Kardashian awkwardly crops J-Lo out of Oprah Winfrey snap
31 January 2023, 12:14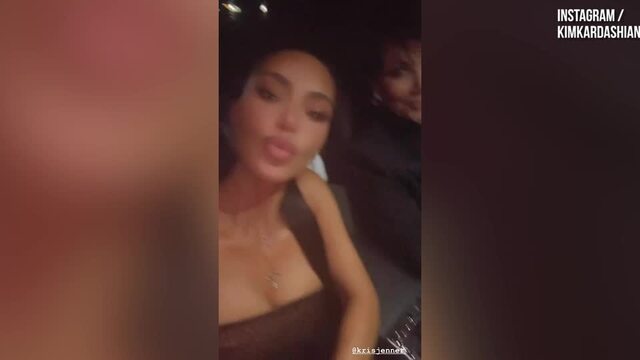 Kim Kardashian enjoys time with Kris Jenner in the car
Kim Kardashian cropped out Jennifer Lopez in a snap with Oprah Winfrey in a bizarre move.
Kim Kardashian has hilariously cropped of Jennifer Lopez out of a picture of them alongside Oprah Winfrey.
The trio were at a party celebrating the 25th anniversary of Anastasia Beverly Hills, a makeup brand, where they took the picture.
Other celebs were at the party including Kris Jenner, Sofia Vergara and Heidi Klum inside the exclusive party.
Kim Kardashian leaks her family group chat - and someone is missing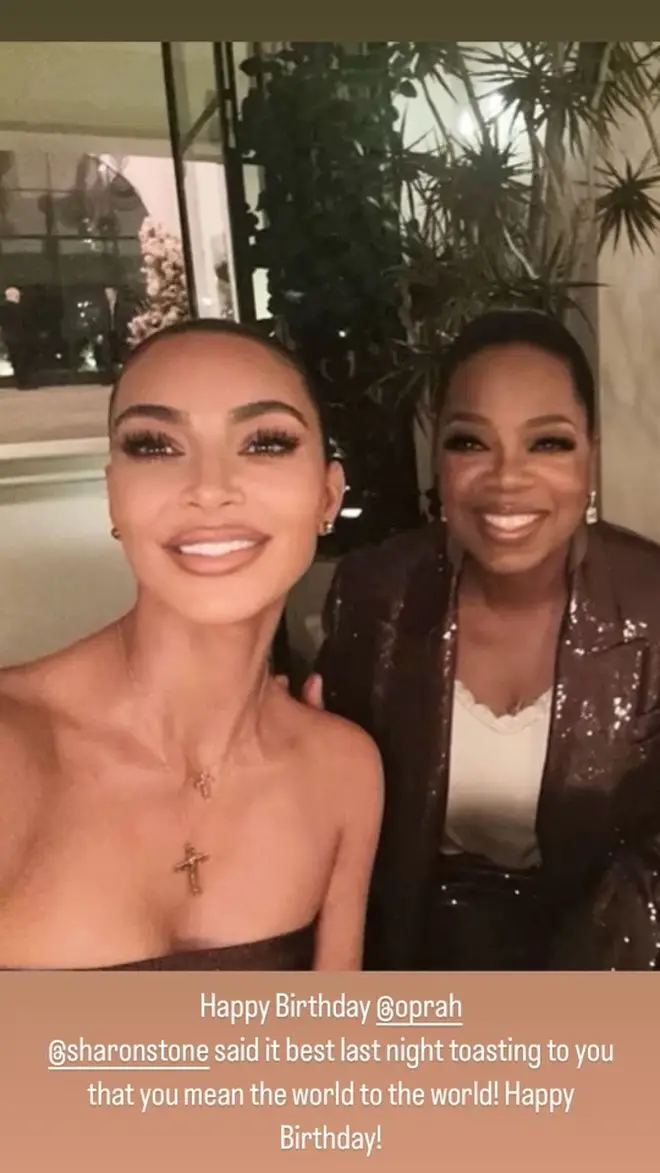 J-Lo shared a glimpse into the celebration over on Instagram, and shared a string of pictures besides Kim and Oprah, who turned 69 at the weekend.
Lopez posted a picture of the event on her socials alongside her with Oprah and Kim, but when it came for Kim to post her version of events, she cropped out Jennifer.
The caption for Kim's zoomed-in snap read, "Happy birthday @Oprah. @Sharonstone said it best last night toasting to you that you mean the world! Happy birthday!"
Pete Davidson removes Kim Kardashian tattoos as he 'moves on' with Chase Sui Wonders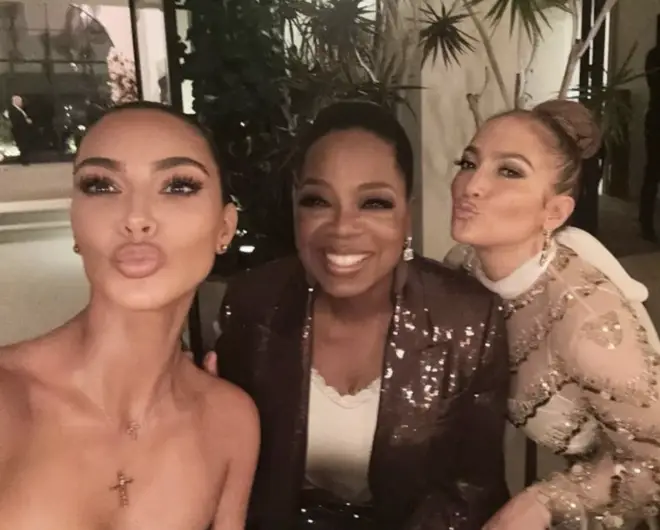 The mum-of-four then followed up with a more in-depth look at the party, with a carousel of pictures on her grid.
Kim then quickly deleted the picture then re-uploaded the original version that included J-Lo in the footage.
Fans were quick to notice Kim's cropping skills with one saying: "I was questioning why JLO added you in her pics and you didn't," accompanied by a string of laughing face emojis.
Jennifer Lopez addresses viral leaked video from wedding to Ben Affleck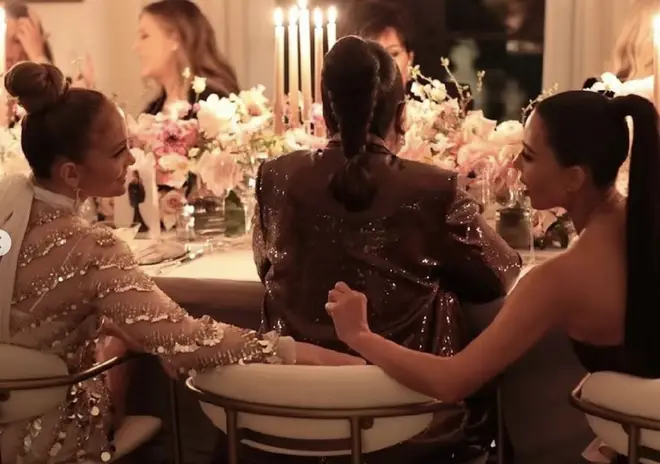 Another said: "WHY ARE U REPOSTING THIS A MILLION TIMES KIM" after she was caught out with the cropping fail.
Clearly Kim thought otherwise to not include Jennifer Lopez in the pictures, and re-uploaded the same string of pictures but with her included.
In other news, Kim has kept a low profile so far this year - besides appearing at a few events she is taking time with her four children.