Is Kim Kardashian the next Bachelorette? Fans speculate after cryptic prank
13 July 2023, 16:32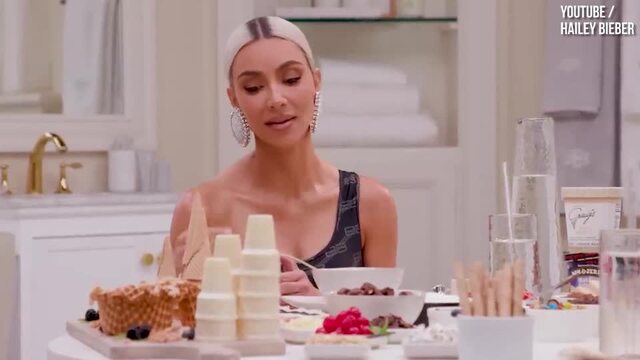 Kim Kardashian always keeps receipts
Singleton Kim Kardashian teased to her family that she will star in the hit reality show.
Kim Kardashian hilariously pulled off a prank to her famous family declaring that she is taking part in the reality show The Bachelorette.
The 42-year-old stunned her family after she unlisted the help of an executive from TV company ABC to help convince her family she would appear on the reality show.
Kim revealed she had some "very important news," as someone guesses she's pregnant but she dismisses that by saying, "No, by who? The 500 people I'm dating?"
Kim stood up in front of her family to announce that an executive from the show, Rob Mills, asked her to partake in the show: "I'm gonna do the show The Bachelorette!" she quipped, as Kylie immediately said, "Stop you're lying."
The whole family appeared speechless as Kylie asked "You're going to do The Bachelorette?" as Khloe dismissed it saying, "Kim, 100% you're not doing it."
Kourtney added in dismay, "There's no way you're doing The Bachelorette," as momager Kris had other thoughts.
Kris was quick to shut down Kim's new appearance and said it is "not happening."
The momager even called Rob Mills, the executive Kim enlisted to be in on the prank, to which he confirmed the news.
More speculation occurred from fans and the family alike, until Kim admitted that it was all a prank to lighten the mood.
"I'm kidding. It was a prank. The head of Disney was in on it," Kim admitted to her family.
In a confessional, Kris wasn't too happy: "These kids love a good prank, and I'm always the victim of the prank, I'm always the subject of the prank."
As for why Kim decided not to sign up for the dating show, she joked: "I'm too busy with my singing career, doing a Christmas album. Who has time for the Bachelorette."