Kim Kardashian slammed for cutting off hairstylist Chris Appleton's awards speech
26 April 2023, 11:19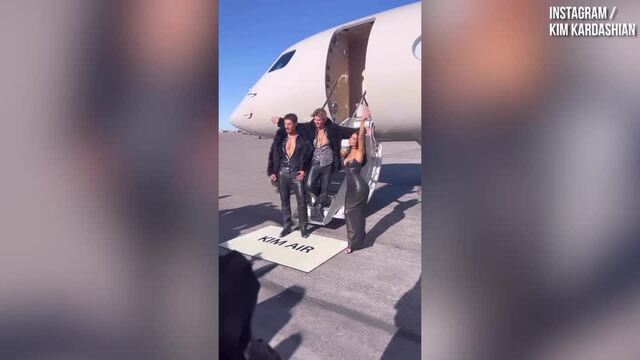 Kim Kardashian does photoshoot in front of private plane
The reality star has left fans divided after cutting off her hairstylist Chris Appleton's speech at an award ceremony.
Kim Kardashian has left fans shocked after interrupting pal and hairstylist Chris Appleton during an acceptance speech at the Daily Front Row's Fashion Los Angeles Awards.
The 42-year-old reality star presented the 39-year-old hairdresser with the hair stylist of the year award during the ceremony, with daughter North West in tow.
After stepping aside to let Appleton accept his award, the SKIMS founder then interrupted him, asking if she could have the microphone to say something "really quick", and fans have slammed the reality star for doing so.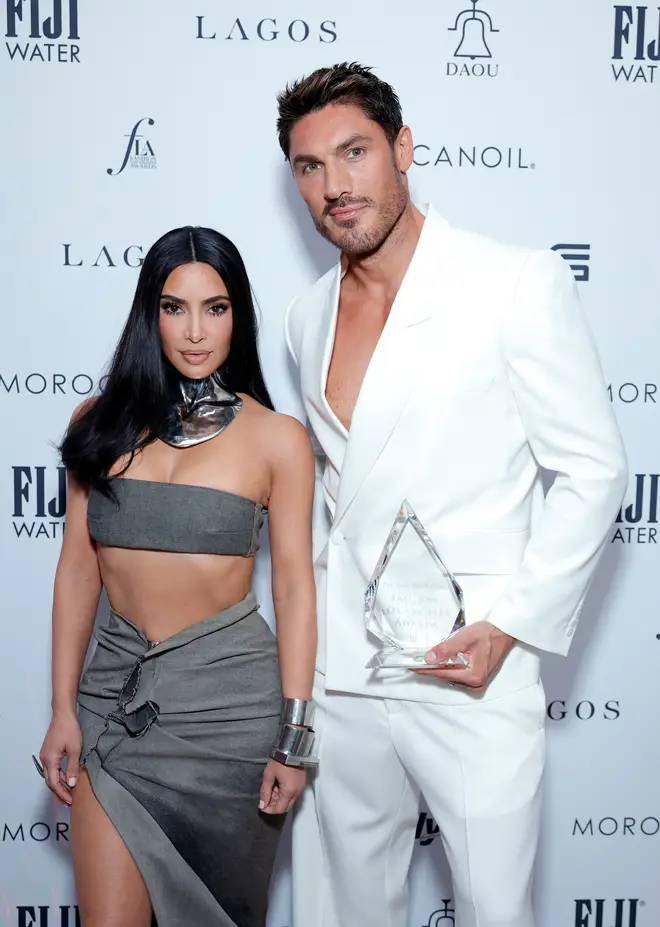 "Can I just say one thing really quick," Kardashian said as she walked over to the microphone from where she was standing off-stage with daughter North.
The star of Disney+ The Kardashians then used the opportunity to tell the audience how "happy" she is of Appleton's relationship with actor Lukas Gage.
"I'm so happy he's in a relationship right now and that it's, like, out there, because I'm so tired…" Kardashian quipped.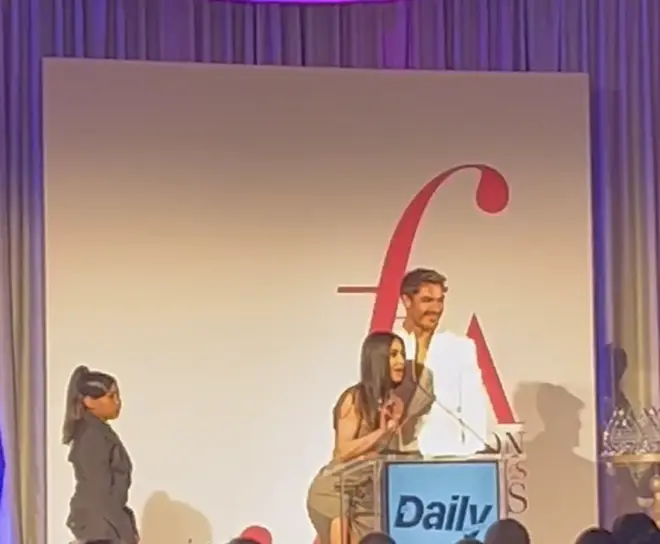 The reality star was then interrupted by Appleton, who joked that "Kim, it's a secret still."
After a brief moment of awkwardness, she continued by telling the audience that she's happy Appleton is taken as she is "so tired of all my girlfriends and guy friends asking me if you're available and who my hot guy is who is always with me."
The moment was posted on TikTok, and has now been viewed nearly three million times, and has left fans upset that Kim used the moment to make it about herself.
"Could've easily post what she said on her story, no need to cut him," one user wrote underneath the TikTok.
Another said: "HOW DO I MAKE HIS RELATIONSHIP BUZZ ABOUT ME?" referencing speculation and rumours that have been going viral about Chris and Lukas' relationship.
Chris Appleton and Lukas Gage have been dating for a few months, and have reportedly tied the knot, although there has been non confirmation from either Gage or Appleton.