Usher serenades Kim Kardashian during Las Vegas show
25 April 2023, 14:25 | Updated: 25 April 2023, 14:28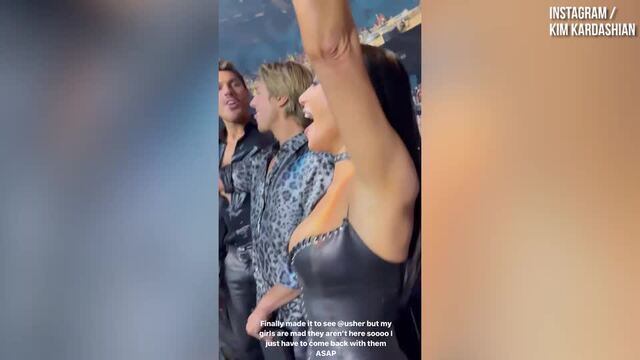 Kim Kardashian enjoys Usher concert
Kim Kardashian was serenaded by none other than Usher during his concert show in Las Vegas.
Usher has been seen giving Kim Kardashian an unforgettable evening after wooing her during his Las Vegas residency.
The reality star was due to to see him six months ago for her birthday, but finally attended his 'My Way The Las Vegas Residency' on Saturday night (22 April).
Kim was recorded singing along to Usher hits when he came directly up to her and serenaded her during the show.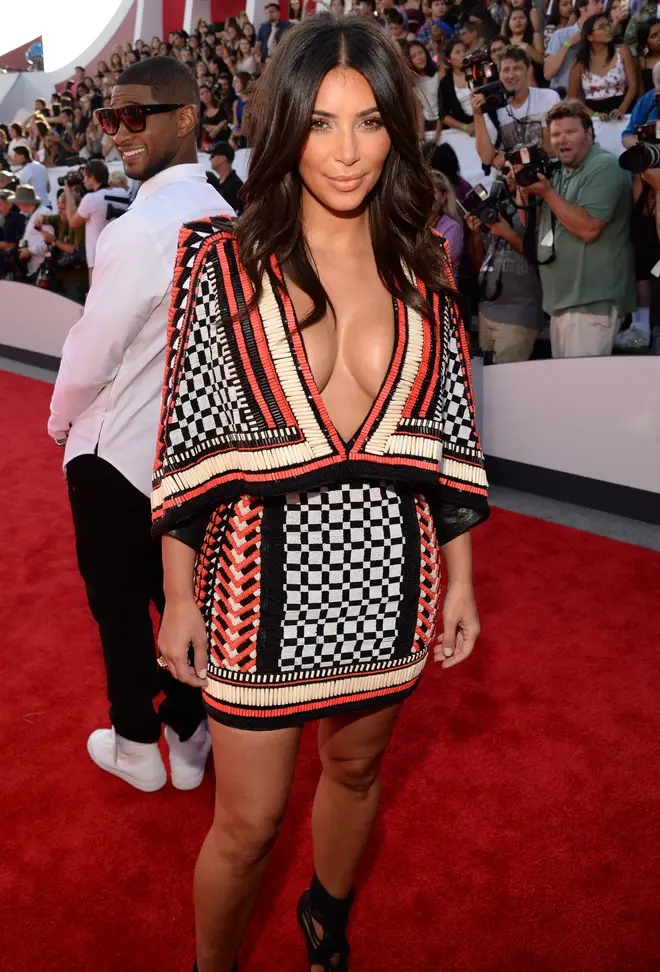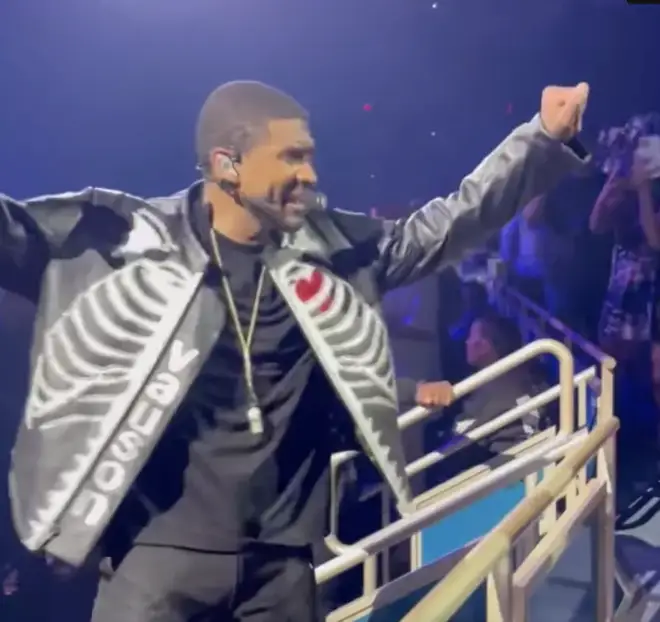 Usher was seen wearing a black leather skeleton designed leather jacket while Kim wore a lace-up black mini-dress accompanied by a choker.
The singer approached Kim's table and addressed her by her name, remarking: "You made it!"
Kim documented her night over on her Instagram stories, and wrote: "Finally made it to see Usher but my girls are mad they aren't here soooo I just have to come back with them ASAP."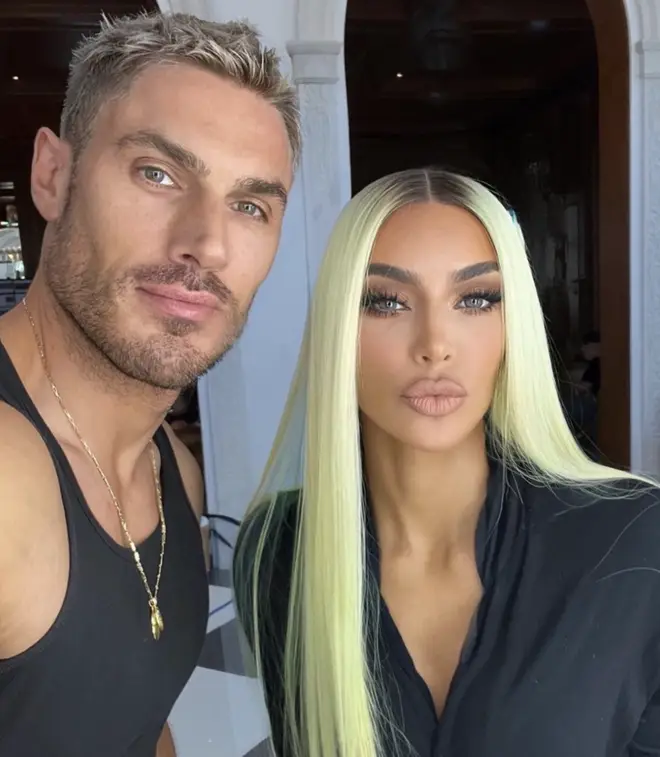 Kim was third wheeling on her trip to Vegas, and was spotted with pal and hairstylist Chris Appleton and his fiancé Lukas Gage at the concert.
This concert date also saw actress Teyana Taylor join Usher onstage for a number, and danced around in a leotard and boots with the singer.
Kim was previously meant to see Usher back in October, but high winds meant that their plane could not land and they had to postpone the concert.