Khloe Kardashian & Tristan Thompson's 10-month-old baby boy's name 'revealed'
5 May 2023, 10:32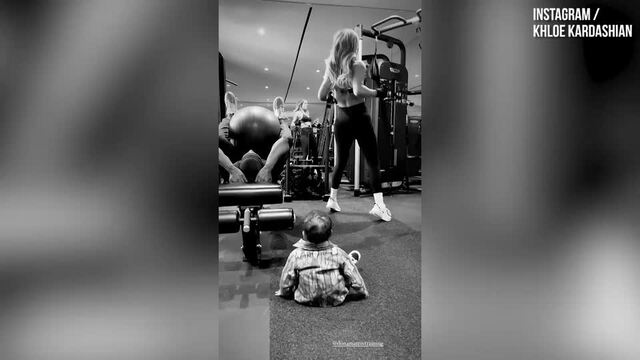 Khloe Kardashian's son watches her work out
10 months after their son was born, Khloe Kardashian and Tristan Thompson have revealed his name.
Khloe Kardashian and her on-off boyfriend Tristan Thompson's 10-month-old son's name has finally been revealed according to reports.
Their little boy was born in July 2022 via a surrogate, and have previously been teasing that their son's name begins with a 'T' - much like their older child, True, 5.
Now, it seems that the couple have called their baby boy Tatum Robert, according to the US Sun.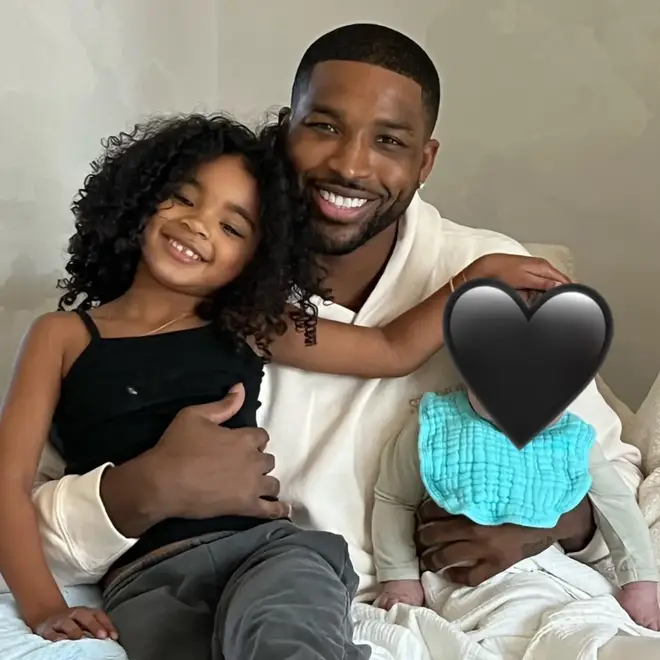 An insider told the outlet this week that: "There was talk about whether it should be Tatum Robert or should it be Robert Tatum."
Khloe's father, Robert Kardashian, passed away in 2003, and has named her son after him.
The source continued that "Some in the family were leaning more towards Robert, because it honors her dad and her brother," however Khloe used his name for the middle name.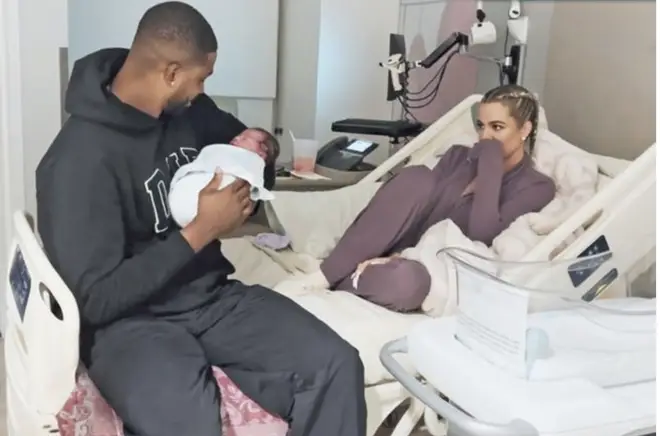 Reportedly, momager Kris Jenner was keen for the baby to be called Robert, and was "steering Khloe towards that."
"It took Khloe a little while to settle on the name but ultimately she went with Tatum Robert, which is in keeping with Tristan and True's names starting with a T."
The source also spoke about the intentions behind Kardashian's sons name: "Khloe wanted a name that was kind of unusual but not too out there and also keeping with the T theme."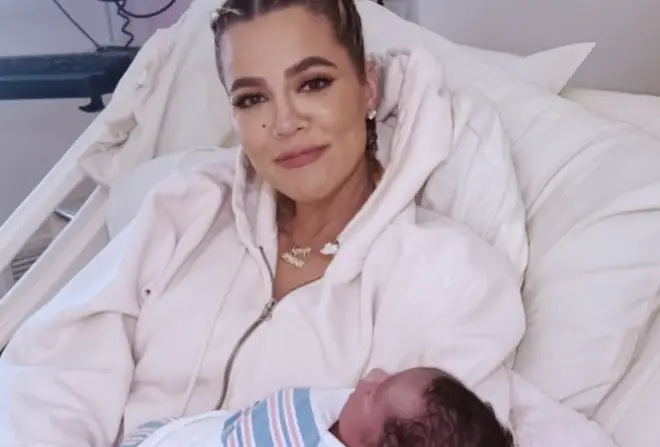 Last month Khloe revealed why it had taken her so long to reveal her baby boy's name, and told The Jennifer Hudson Show that because he was delivered via surrogate, "I did not know what I was going to name him."
"I wanted to meet him and feel him out a little bit, and so at first he didn't have a name."
Khloe and Tristan are reportedly waiting for the third season of The Kardashians to air before revealing their sons name publicly.