Khloe Kardashian responds to claims she shaded Blac Chyna over daughter Dream
14 July 2023, 11:36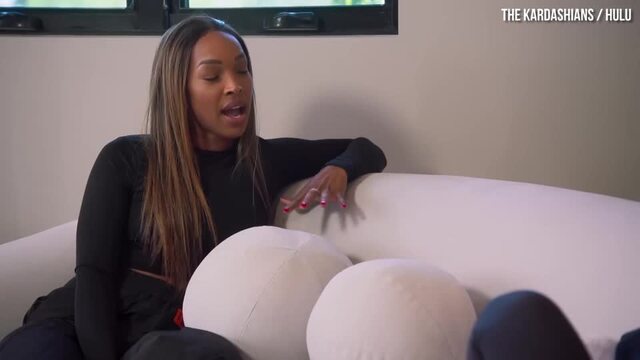 Malika encourages Khloe Kardashian to let out her emotions
The reality star set the record straight over claims she shaded Blac Chyna over her and Rob Kardashian's daughter Dream.
Khloe Kardashian has shut down claims she shaded Blac Chyna over the parenting methods of her daughter Dream, who she shares with Khloe's brother Rob.
The 39-year-old took to his Instagram stories to slam salacious headlines that suggested she criticised Blac Chyna in the most recent episode of The Kardashians.
She said she felt like a third parent to Dream in the Disney+ show, and clarified her comments on her personal social media.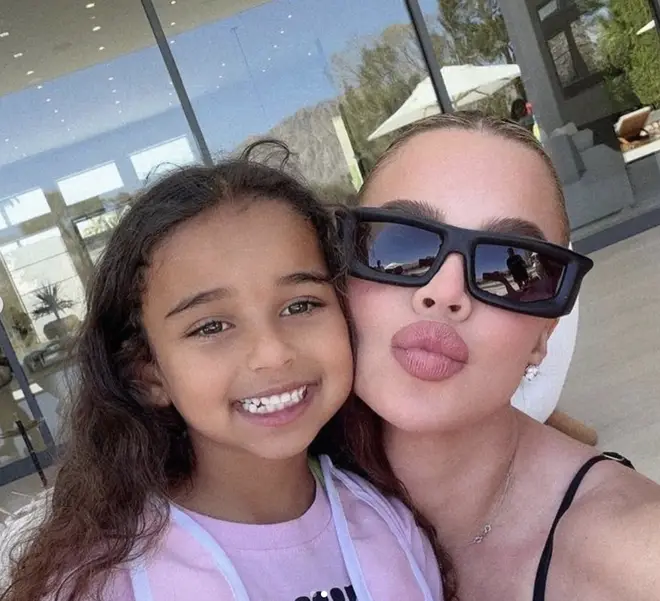 "It saddens me to see clickbait headlines that are taken out of context or twisted to be something it's not," Khloe wrote shortly after the episode aired.
She continued: ""I love ALL of my nieces and nephews more than I can express. Dream and I are particularly close. My brother and I are extremely close. I am with Dream all the time because I'm with my brother all the time. I love her beyond measure."
"I wholeheartedly believe that it takes a village to raise a child. Life is full of ups and downs and I am proud that we have a family that can lean on one another."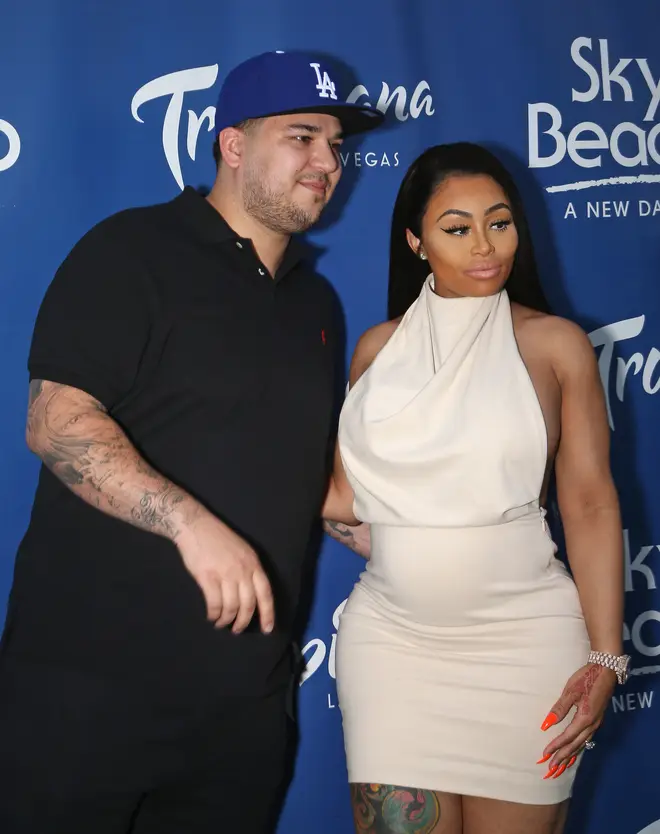 The reality star continued: "That's what family does. We are a tribe and all of us will always be there for one another. Especially the babies."
She also noted how Dream's 6th birthday party was ruined from the ongoing speculation, and said "I hate how something so sweet as Dream's 6th birthday is getting twisted."
She praised Dream's parents and added that "Rob is doing the best he can as a parent and in life. Angela is doing the best she can as a parent and in life."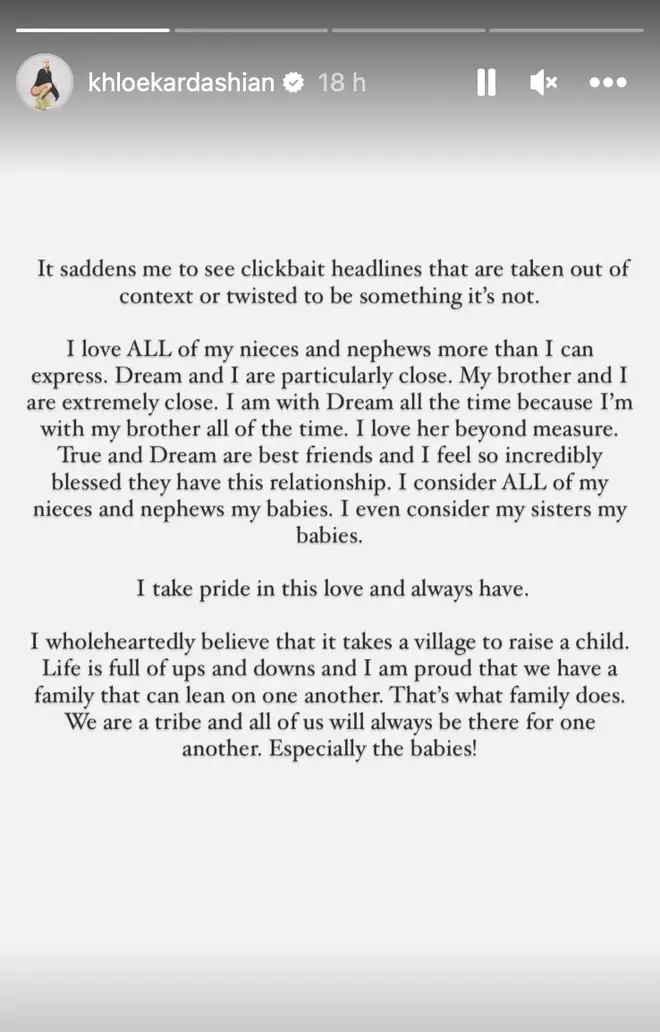 Last year, Blac Chyna attempted to sue the Kardashian family for $100 million, to which Khloe referenced this in her post.
"I'm sure the narrative of 'The Kardashian's VS Chyna' is more fun to read about but there really is nothing there anymore. We all want to move on from the negativity.
"The focus is on Dream and her happiness and making sure she feels unconditional love at her mommy's house, her daddy's house and any family members house for that matter."
Did Byron Messia Just Tease A Chris Brown Collaboration? 👀 | Capital XTRA