Kendall Jenner hits back at Photoshop claims from viral bikini snap
17 February 2023, 15:08
Fans believed that the model edited a recent Instagram post after seeing the size of her hand.
Kendall Jenner has responded to photoshopping accusations after fans believed she edited a bikini picture and were confused by her 'bizarre' long hand in the Insta pictures.
The now-viral pictures had fans baffled over the snaps, which included one picture of the model squatting on the ground in a bikini.
The size of Jenner's hand caught her followers attention, and led to them believing she had edited the picture before posting.
Kendall Jenner slammed for making her assistant hold her umbrella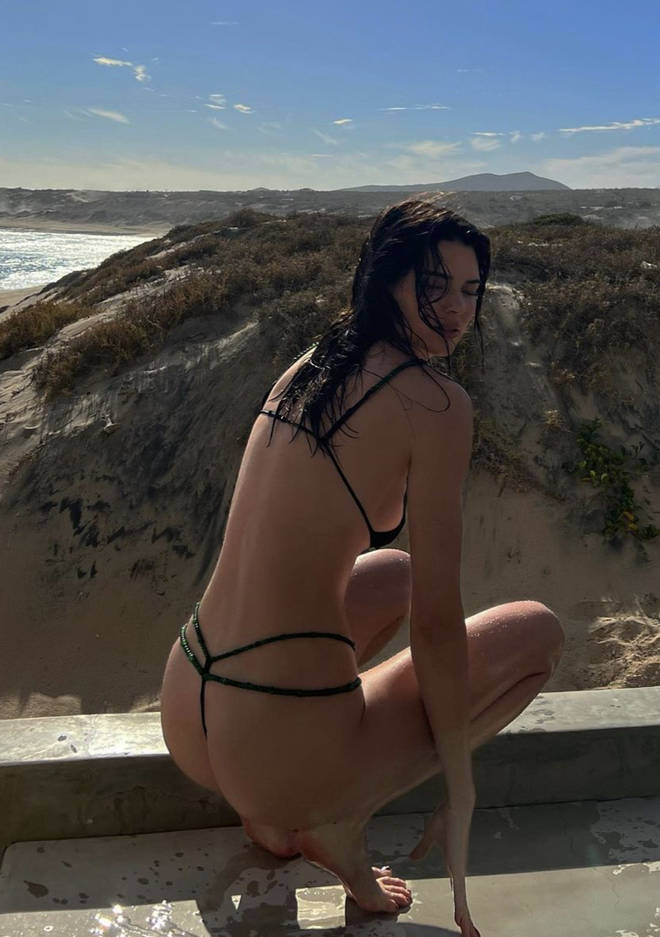 Many fans also pointed out that her fingers seemed long and blurry, with one saying, "What up with the hand tho."
Another said: "What is wrong with your fingers?"
Kendall has now addressed the photoshop claims with the help of BFF Hailey Bieber, who put the rumours to rest in an Instagram story.
Kendall Jenner roasted by fans over $7000 'scrotum' jacket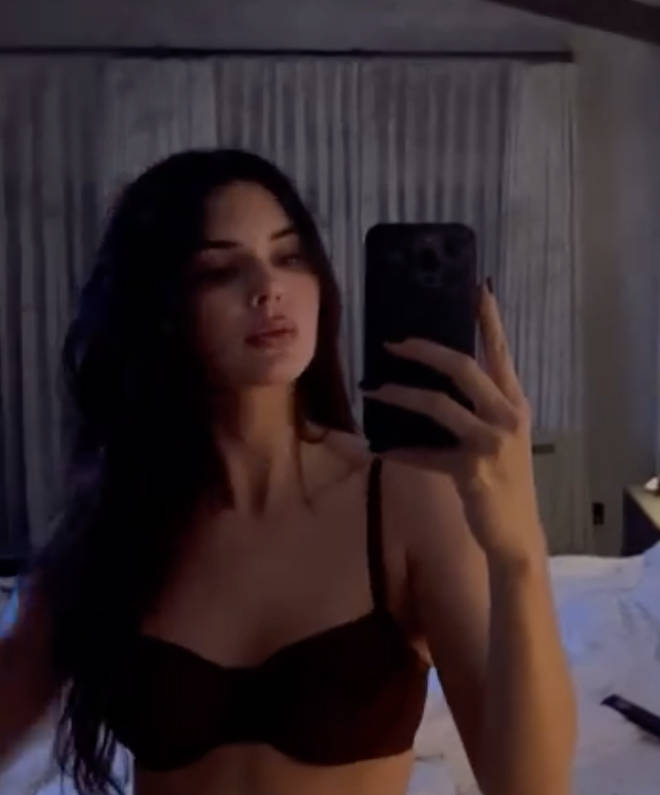 "We're sitting her analysing," Bieber said in her Instagram story uploaded Wednesday 15 February.
She then zoomed in on Jenner's hand and said, "Look how bizarre her hand looks normally!"
The Kardashians star then stretched out her hand to show its true size as she laughed, "It's crazy."
Are Harry Styles and Kendall Jenner dating?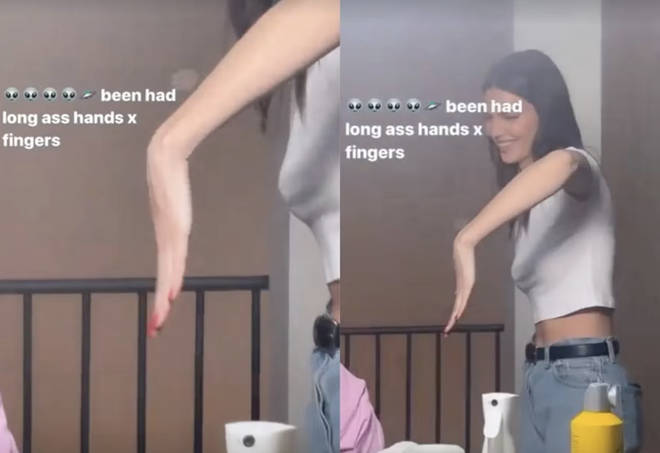 "This is live, live footage of the hand!", Hailey quipped and said that Kendall has always "had long a** fingers and hands."
Just this week, Khloe Kardashian was praised for posting filter-free bikini pictures on Instagram.
The reality star has previously admitted to filtering her pictures, and has now taken an opposite approach to her Insta account.