Kendall Jenner slammed for making her assistant hold her umbrella
16 January 2023, 16:17 | Updated: 16 January 2023, 17:24
Kendall Jenner rings in the new year with horse-riding
Kendall has been roasted after being papped with her assistant holding her umbrella for her.
Kendall Jenner has been slammed by fans for not holding her own umbrella during a rainy walk in Los Angeles, California over the weekend.
Her assistant was seen holding a black umbrella over her head as she made her way from a car.
Fans responded to these pictures and called her "out of touch" after seemingly hiring someone to hold her umbrella.
Kendall Jenner roasted by fans over $7000 'scrotum' jacket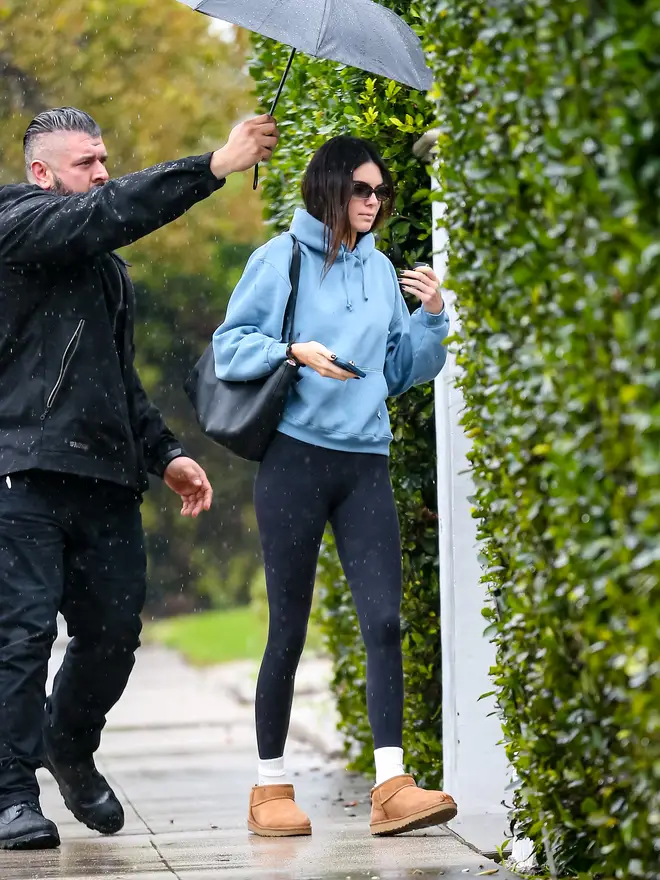 In snaps obtained by this tabloid, Kendall was seen walking through a rainstorm as a member of staff shielded her with an umbrella - despite wearing a hooded jacket.
The man was dressed in a raincoat whereas the 26-year-old kept it casual in a light hoodie, leggings and Uggs.
These pictures circulated on a popular forum, where users slammed Jenner for her behaviour.
The real reason behind Kendall Jenner and Devin Booker's split revealed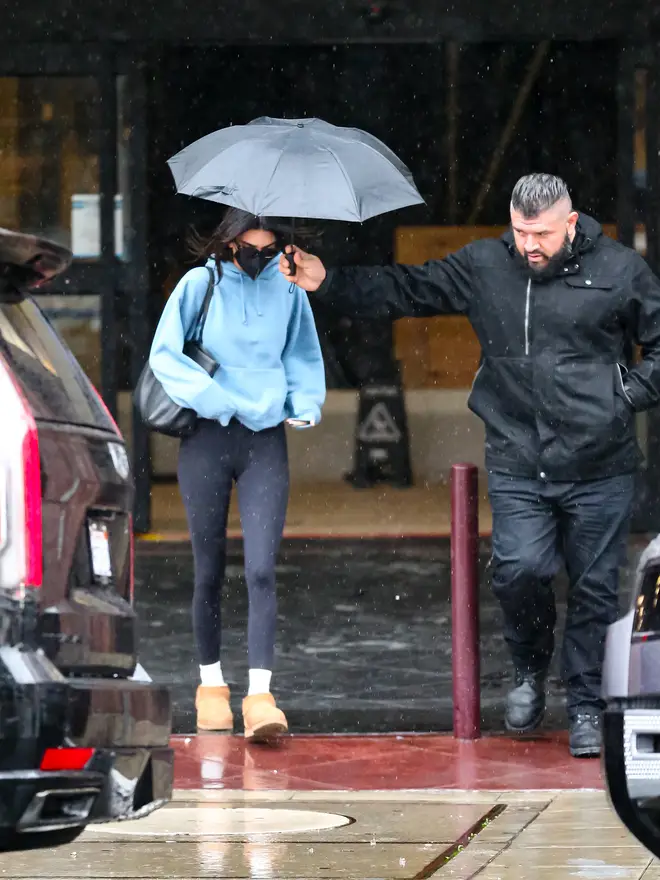 "I don't care how rich I am but I would feel so bad letting someone hold my umbrella for me while they are getting soaked," one person commented.
Another said "She really thinks she deserves this treatment" as another said that Kendall "didn't care" about her staff.
Kendall is back in LA after her new year's celebration in Aspen, Colorado with sister Kylie and pals Hailey and Justin Bieber.