Cardi B & Nicki Minaj Memes: Feud Sparks Hilarious Viral Moments
1 November 2018, 12:43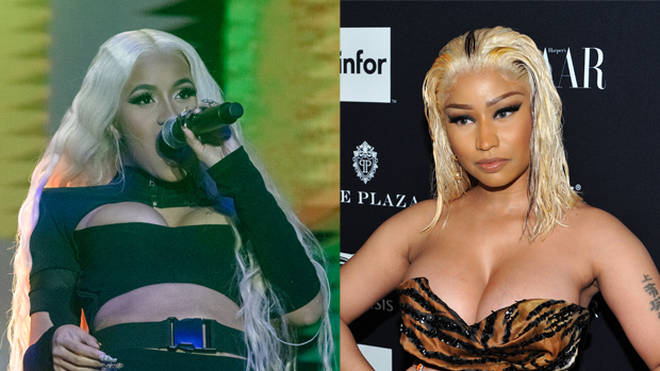 The feud between Cardi B and 'Queen' rapper Nicki Minaj has sparked some of the funniest memes of the year....
Cardi B and Nicki Minaj's feud is slowly turning into one of the biggest Hip-Hop battles in recent years.
The war of words, which has spanned over months, resulted in their infamous altercation at New York Fashion Week.
It has also resulted in a series of hilarious memes and viral videos, with fans seeing the funny side of the situation.
Fans were quick to make #NickiStoppedMyBag memes, after Cardi B accused Nick Minaj of attempting to stop her earning money and working with other artists.
Following Cardi B's latest viral Instagram rant about Nicki Minaj, fans have been editing the clips to create hilarious memes for a variety of situations.
See the best Cardi B and Nicki Minaj memes below:
Cardi B and Nicki Minaj publicly agreed to end their feud, following a huge clash on social media earlier this week.
Nicki Minaj sparked their latest war of words during her Queen Radio show, where she claimed Cardi B was a liar and said she was willing to pay $100,000 for video footage of their fight.
While Cardi B responded to Nicki Minaj with 10 consecutive Instagram videos about their feud.