Ice Spice dating history: From Drake & Caleb McLaughlin to Pete Davidson
16 October 2023, 14:19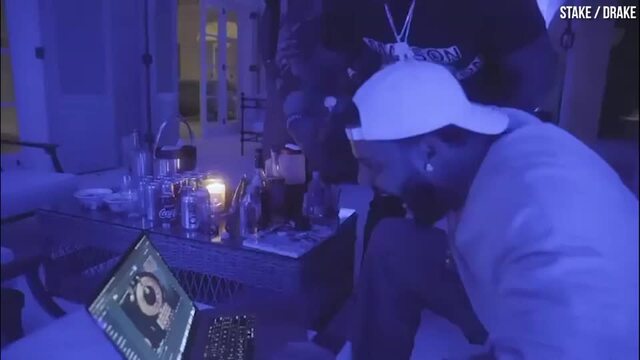 Drake announces new live event
Who is Ice Spice dating? Who has she been previously linked to? Here's all we know about the Bronx-based rapper.
Emerging rapper on the block Ice Spice has been making headlines recently, thanks to her chart-topping tunes and shout-outs from the likes of Cardi B and Drake.
The 23-year-old is fairly new on the rap scene, however she is busy making her mark, and there has been lots of speculation over her relationship status.
She has kept her previous relationships private, however she has been linked to a few famous men...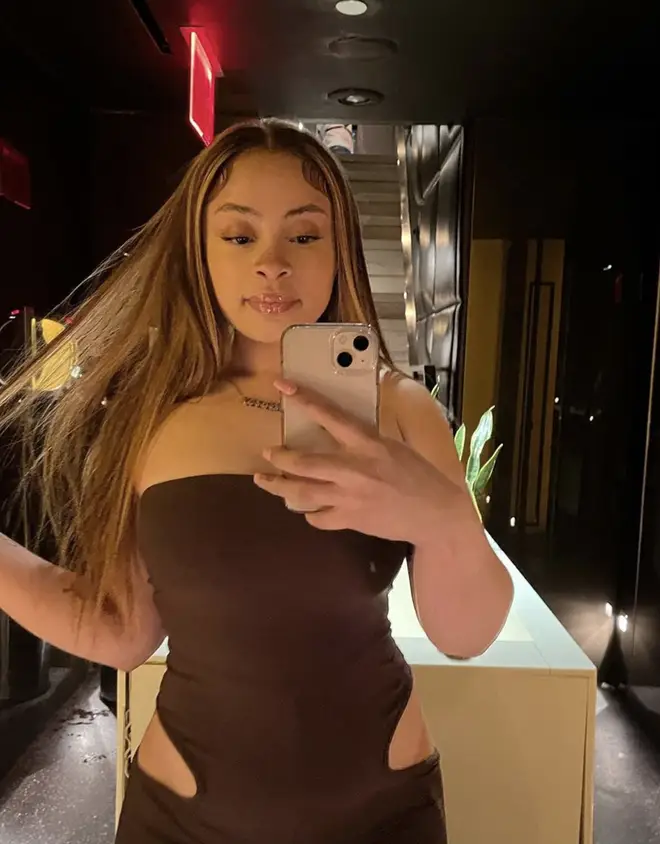 Mystery Person

In October 2023, Ice Spice revealed that she is currently in a relationship - but won't say who.

In an interview with LA Times, the rapper explained that she doesn't want to disclose who it is that she's dating as she wants fans "to keep their focus on what I'm here for, which is music."

Ice Spice pictured alongside Rema and Pete Davidson. Picture: Getty

Pete Davidson

Pete Davidson was mistakenly linked to Ice Spice. Picture: Getty

In February 2023, rumours began swirling online that Hollywood Lothario Pete Davidson was dating Ice Spice.

Fans took to Twitter as the speculation took over the internet - however, the rumour was entirely false and started by this Instagram account.

Lil Tjay

Ice Spice has been linked to the rapper. Picture: Getty

Ice Spice and Lil Tjay have sparked romance rumours after the rapper bought an expensive Valentines gift for the 'Bikini Bottom' rapstress.

On Valentines Day, a celebrity jeweller posted a video to Instagram of a watch he made for Ice Spice at the request of Lil Tjay.

The watch is a rose gold Richard Millie RM-05, which normally sells for tens of thousands of dollars.

The watch costs tens of thousands of dollars.

Picture: Instagram @bennydajeweler

In the clip, the diamond-encrusted watch shines as the jeweller dishes out all the details.

It didn't take long for fans to start speculating if this gift was a Valentines Day gift from Tjay to Ice Spice, especially around the romantic season.

The pair have collaborated in the song "Gangsta Boo", so who knows what this means...

Drake

Picture: Instagram

Ice Spice had been spotted partying with Drake in Toronto, where videos of the pair closely together have been causing fans to take notice of the New York rapper.

This led to fans speculating that the pair were an item and rumoured to be dating.

"Are Ice Spice and Drake an item?", one fan wrote on Twitter.

Ice Spice responds after her alleged 'sex tape' leaks on Twitter

Ice Spice and Drake were seen together in Toronto.

Picture: Instagram

Despite their apparent closeness, Drake has now unfollowed the 'Munch' rapper on Instagram.

Drake had co-signed her song on Insta last month, which gave lots of kudos to her career, however, now it seems that Drizzy is no longer close with the rapper.

Ice Spice is still following Drake on Instagram, and addressed the unfollow: "He did [unfollow]," she admitted. "I don't know why though."

"It's OK," Ice Spice continued. "It's all love."

Caleb McLaughlin

Caleb and Ice Spice were spotted together recently in New York.

Picture: Getty Images

Ice Spice was reportedly dating the Stranger Things actor Caleb McLaughlin.

According to an insider, the pair had been seeing each other for a few weeks. "Ice Spice and Caleb are dating and are really into each other," they said.

Caleb gained recognition for playing Lucas Sinclair in the Netflix show Stranger Things.

The pair do follow each other on Instagram, but have not commented on the rumours. They were even pictured together recently at Cardi B's party in New York.