The Weeknd new album 2020: release date, songs, tracklist & everything you need to know
29 November 2019, 13:57 | Updated: 10 January 2020, 16:24
The Weeknd, real name Abel Tesfaye, has confirmed the news all XO fans have been waiting for since the release of 'Starboy' - a brand new album is on the way. Here's everything we know.
The Weeknd has announced that he's working on his fourth studio album. After releasing 'Starboy' back in 2016, the 'I Feel It Coming' hitmaker is returning to the game with a brand new project, supposedly named 'Chapter 6'.
During a performance at the launch of HXOUSE, an 'artistic incubator' in Toronto founded by XO creative director La Mar Taylor, The Weeknd - real name Abel Tesfaye - appeared to reveal the album's title and confirmed its upcoming release.
"Chapter 6, coming soon," he told the crowd. Tesfaye's latest project, his 'My Dear Melancholy' EP, dropped in 2017 and housed hits including 'Wasted Times' and 'Call Out My Name'.
'My Dear Melancholy' was said to have been inspired by his split with ex-girlfriend Selena Gomez, while his on-again-off-again relationship with model Bella Hadid has also ended - could we expect another break-up album with 'Chapter 6'?
Here's everything we know about The Weeknd's new album so far.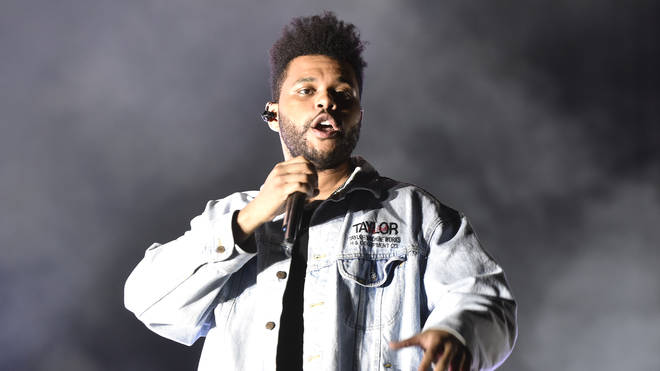 How many songs are on it?

At the end of November 2019, The Weeknd released the first two singles from his new album, 'Heartless' and 'Blinding Lights'.

'Blinding Lights' was teased in a Mercedes Benz advert that aired on German TV. According to ASCAP, the track is written and produced by The Weeknd, Belly and the singer's long-serving producer DaHeala.

His last release, 'My Dear Melancholy', was an extended play and was made up of six songs.

In January 2019, Abel featured on French DJ Gesaffelstein's song 'Lost In The Fire', where he took a shot at his former friend Drake.

His last studio album, 2016's 'Starboy', consisted of a hefty 18 tracks including the title track, 'I Feel It Coming', 'False Alarm' and 'Die For You'.

If we assume 'Chapter 6' will be a full length album, we're looking at anything between 10 and 20 tracks, if his previous projects are anything to go by.

When will it be released?

On 21st November 2019, The Weeknd reactivated his Instagram account after it lay deactivated for months, prompting many to believe the album is fast approaching. His bio reads "loading..." but the page has no posts.

On 6th August 2019, The Weeknd tweeted a picture of himself with the caption, "album mode full effect," suggesting the process is in full swing.

The tweet landed just hours after news broke of his alleged split with on-off girlfriend Bella Hadid, so fans are hoping for some long-awaited, nostalgic Abel vibes... *insert eye emojis*.

On 31st July 2019, The Weeknd posted a cryptic billboard showing his 'XO' logo with a skull above it, and the words 'WHERE DREAMS COME TRUE."

This prompted many fans to believe that this album is close to completion, and the hype is very real.

In March 2019, The Weeknd posted on his Instagram account to announce that "Chapter 6 is getting cooked."

During a show in his home city of Toronto in November 2018, The Weeknd confirmed that his new album is "coming soon".

"I wanna let you guys know, being in Toronto these past two days… I haven't been this inspired in years, I got to tell you," he said. "I'm working on my my album right now. 'Chapter 6' coming soon, let's get it!"

No official release date has been announced yet.

What is it called?

The 'Can't Feel My Face' hitmaker referred to the new album as 'Chapter 6' on stage during the aforementioned November performance.

Around the same time, he cryptically tweeted: "some chapters are smaller than others. not this next one though…"

The official name is yet to be confirmed.

What does the artwork look like?

No official cover art has been unveiled for The Weeknd's new album, but the singer has alluded to what the artwork may look like.

In November 2018, Abel reposted the artwork of a cartoonist who specialises in Weeknd-themed designs on Instagram.

"love this. Vl" he captioned the black-and-white image, which features Abel's iconic hairstyle layered on top of his current 'do.

@abelasacartoon/Instagram.

Picture: @abelasacartoon/Instagram

Who is featured on it?

No features have been confirmed yet.

On 'Starboy', The Weeknd collaborated with the likes of Daft Punk, Future, Kendrick Lamar, Lana Del Rey and esteemed producer Max Martin, so these names could potentially make another appearance.

One name fans are keen to see alongside Abel's on a tracklist is that of his Toronto teammate, Drake. The pair have collaborated before - 'Live For', 'The Zone', 'Crew Love' - but are rumoured to have fallen out over a certain Hadid sister. Could the duo put their differences aside for a long-awaited OVOXO collab?