The Weeknd new album 'After Hours': tour, songs, release date, tracklist and more
18 October 2021, 16:57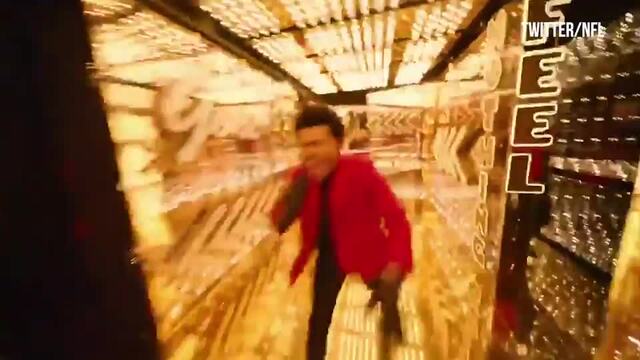 The Weeknd's close camera work delivered the meme of Super Bowl LV
Able is heading out on tour in the summer of 2022 after delaying his tour dates.
The Weeknd has announced that he's moved the dates of his After Hours tour to summer 2022.
After releasing 'Starboy' back in 2016, the 'I Feel It Coming' hitmaker - real name Abel Tesfaye - returned to the game in early 2020 with his record-smashing fourth studio album After Hours.
The tour was originally scheduled to take place in June 2020, and was then to relaunch in January of next year. However, the tour has been moved again due to the ongoing pandemic.
The Weeknd's 'My Dear Melancholy' EP dropped in 2017 and housed hits including 'Wasted Times' and 'Call Out My Name'.
The record was was said to have been inspired by his split with ex-girlfriend Selena Gomez, while his on-again-off-again relationship with model Bella Hadid has also ended.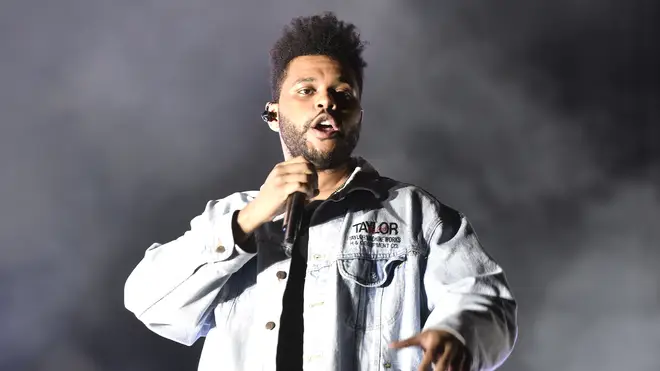 When is the tour?

The Weeknd's 'After Hours' tour was originally scheduled to kick off in the summer of 2020, just a few months after the accompanying album of the same name's release.

However, due to the pandemic, the arena tour was moved to the beginning of next year, and has now been rearranged once again to the summer of 2022.

"The 'After Hours' tour dates are moving and will commence in the summer of 2022 due to constraints of arenas and the desire to do something bigger and special for fans that will require stadiums," the singer announced in a statement on social media.

"New dates forthcoming. Current tickets will be refunded automatically and all ticketholders will be given priority to buy tickets for the stadium shows when they go on sale."

How many songs are on it?

On the week of the album's release, Abel revealed the tracklist for 'After Hours', which consists of fourteen songs including 'Heartless', 'Blinding Lights' and 'Scared to Live'.

The 'After Hours' tracklist consists of fourteen songs including 'Heartless', 'Blinding Lights' and 'Scared To Live'.

Picture: Instagram

The Weeknd released the title track of the album, 'After Hours' (19 Feb) shortly after revealing the record's name.

At the end of November 2019, The Weeknd released the first two singles from his new album, 'Heartless' and 'Blinding Lights'.

'Blinding Lights' was teased in a Mercedes Benz advert that aired on German TV. According to ASCAP, the track is written and produced by The Weeknd, Belly and the singer's long-serving producer DaHeala.

The Weeknd - After Hours (Audio)

The Weeknd - Heartless (Audio)

The Weeknd - Blinding Lights (Audio)

His last release, 'My Dear Melancholy', was an extended play and was made up of six songs.

In January 2019, Abel featured on French DJ Gesaffelstein's song 'Lost In The Fire', where he took a shot at his former friend Drake.

His last studio album, 2016's 'Starboy', consisted of a hefty 18 tracks including the title track, 'I Feel It Coming', 'False Alarm' and 'Die For You'.

What is it called?

The Weeknd's new studio album is called 'After Hours'.

Abel revealed the title during a video uploaded to Instagram in February 2020, captioned 'Album Title'.

The 'Can't Feel My Face' hitmaker referred to the new album as 'Chapter 6' on stage during the aforementioned November performance.

Around the same time, he cryptically tweeted: "some chapters are smaller than others. not this next one though…"

What does the artwork look like?

The Weeknd has unveiled the official cover artwork for his new album 'After Hours' after posting it on his socials (18 Feb).

The cover features a portrait of Abel with blood covering his mouth, nose and face.

The Weeknd has unveiled the artwork for his new album 'After Hours'.

Picture: Instagram

In November 2018, Abel reposted the artwork of a cartoonist who specialises in Weeknd-themed designs on Instagram.

"love this. Vl" he captioned the black-and-white image, which features Abel's iconic hairstyle layered on top of his current 'do.

@abelasacartoon/Instagram.

Picture: @abelasacartoon/Instagram

When will it be released?

The Weeknd's new album 'After Hours' was released on March 20th.

A week after The Weeknd released his album, he posted several teaser clips on his Instagram. As expected, Abel delivered three new tracks called, "Nothing Compares," "Missing You," and "Final Lullaby."

On Wednesday (Mar 4) The Weeknd released a short film for his 'After Hours' album. Watch below.

The Weeknd - After Hours (Short Film)

On 21st November 2019, The Weeknd reactivated his Instagram account after it lay deactivated for months, prompting many to believe the album is fast approaching. His bio reads "loading..." but the page has no posts.

On 6th August 2019, The Weeknd tweeted a picture of himself with the caption, "album mode full effect," suggesting the process is in full swing.

The tweet landed just hours after news broke of his alleged split with on-off girlfriend Bella Hadid, so fans are hoping for some long-awaited, nostalgic Abel vibes... *insert eye emojis*.

On 31st July 2019, The Weeknd posted a cryptic billboard showing his 'XO' logo with a skull above it, and the words 'WHERE DREAMS COME TRUE."

This prompted many fans to believe that this album is close to completion, and the hype is very real.

In March 2019, The Weeknd posted on his Instagram account to announce that "Chapter 6 is getting cooked."

During a show in his home city of Toronto in November 2018, The Weeknd confirmed that his new album is "coming soon".

"I wanna let you guys know, being in Toronto these past two days… I haven't been this inspired in years, I got to tell you," he said. "I'm working on my my album right now. 'Chapter 6' coming soon, let's get it!"