The Weeknd & Selena Gomez Have Split Up But Fans Are Excited For This Reason
31 October 2017, 10:35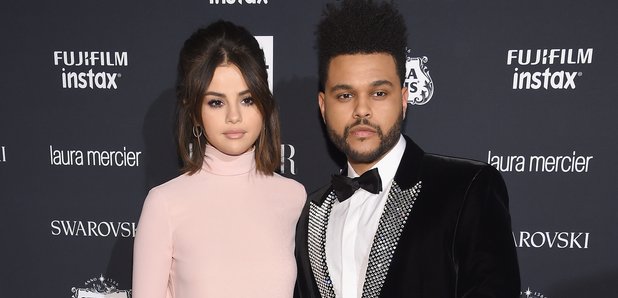 The couple have reportedly called it quits on their 10-month romance.
The Weeknd and Selena Gomez have broken up after 10 months of dating, E! News has confirmed.
Sources close to the couple - who got together in January - claim the relationship has "been hard for months."
"It's been hard for them to come to the realization that this is the direction things were heading," the insider said.
"They have been open and honest about it and where they were going. Distance definitely played a factor."
The news comes after the 'Good For You' singer was pictured hanging out with her ex-boyfriend, Justin Bieber, on multiple occasions in recent days.
However, the insider says Bieber "did not play a factor" in the termination of Gomez' relationship with The Weeknd, real name Abel Tesfaye.
Fans soon took to Twitter to discuss the news - most notably, the prospect of potential break-up music on the way from the 'Starboy' hitmaker.
"Bring back Trilogy vibes" wrote one user, in reference to the singer's 2012 album.
"This new music is about to be so good" said another, followed by a stream of crying emojis.
THE WEEKND AND SELENA GOMEZ BROKEUP. YALL KNOW WHAT THAT MEANS???

MOST FIRE ALBUM DROPPING WITHIN THE NEXT COUPLE MONTHS

— i¢y (@johntrappleseed) 29 October 2017
Now that Selena is back with JB, I hope that The Weeknd comes back with fire sad emo life music

— Beckky (@xobeckky) 30 October 2017
with Selena Gomez and The Weeknd breaking up, he about to drop TRILOGY II and quit making that weak ass Hollywood music he been dropping

— оке (@GiftSama) 30 October 2017
So Selena Gomez and The Weeknd broke up and I'm excited for the music he's gonna drop. Bring back Trilogy vibes

— Christina (@christytweets_) 30 October 2017
Monnnn... If The Weeknd and Selena truly broke up..... I am so here for The Trilogy vibes

— Lady Lupus (@QueenPAC32) 30 October 2017
me waiting for the weeknd and selena to break up so he can release a trilogy part 2 pic.twitter.com/zsKJ6sJ8gC

— Jesse (@jesselarkin3) 30 October 2017
Both Abel and Selena are yet to publicly respond to the reports.
The Weeknd previously dated model Bella Hadid for over a year before they broke things off in November 2016.
The 20-year-old socialite has recently been romantically linked to the 'Reminder' singer's long-time friend and collaborator, Drake.