The Weeknd & Ariana Grande 'Die For You' remix lyrics meaning revealed
24 February 2023, 13:17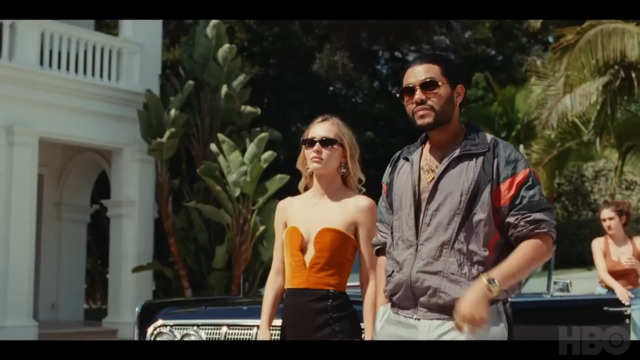 Lily-Rose Depp and The Weeknd head to "the gutters of Hollywood" in new trailer for The Idol
Here's a breakdown of the lyrics for The Weeknd and Ariana Grande's latest remix of 'Die For You'.
The Weeknd has released a remix of his 2016 track 'Die For You' - with frequent collaborator and pop singer Ariana Grande.
It's release was revealed after Grande shared a snippet on her social media of her part of the song earlier this week, and has now been released.
'Die For You' marks their fourth collaboration together, after 'Love Me Harder', 'Off The Table' and 'Save Your Tears'.
Here's a breakdown of the lyrics behind 'Die For You'.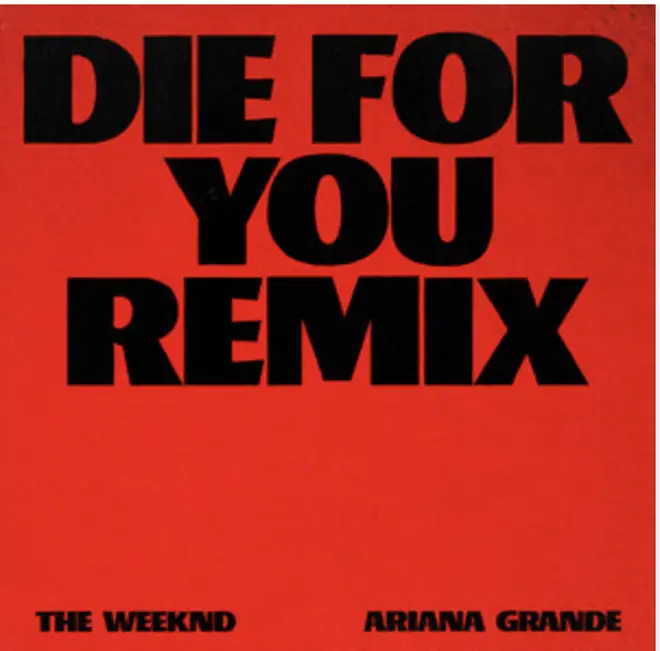 "And yes, I'm blamin' you"
This lyric in Ariana's verse directly mirrors that of The Weeknd's - he sings "I'm not blamin' you".
Ariana reveals that the other side of the story is the opposite to how The Weeknd originally put it in the 2016 version.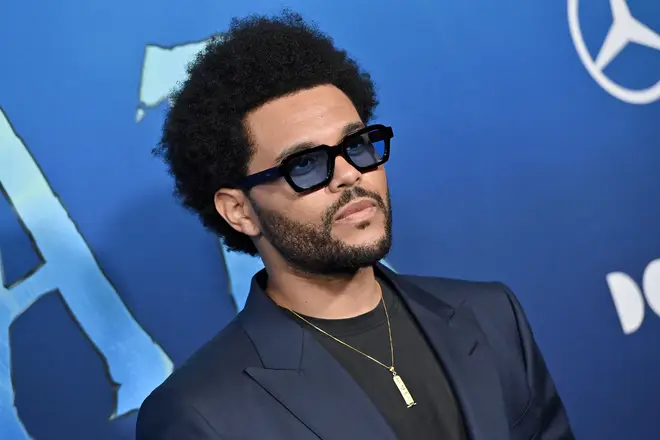 "And I know you deserve it"
Ariana is both paraphrasing the first pre chorus from The Weeknd, but also possibly referencing the 2015 song 'Earned It'.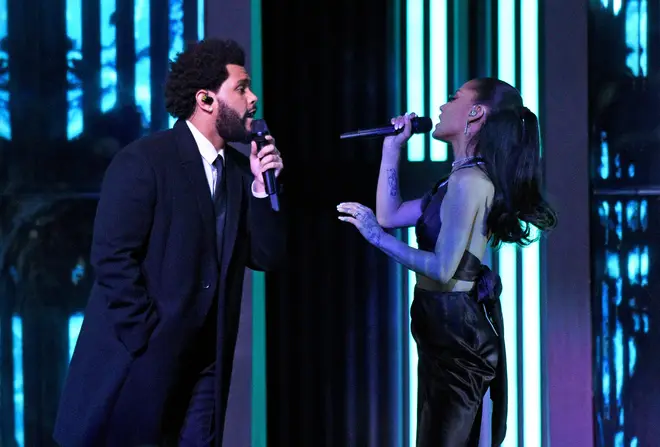 Here are the full lyrics for the remix of 'Die For You' by The Weeknd and Ariana Grande:
[The Weeknd:]

I'm findin' ways to articulate the feelin' I'm goin' through
I just can't say I don't love you
'Cause I love you, yeah
It's hard for me to communicate the thoughts that I hold
But tonight, I'm gon' let you know
Let me tell the truth
Baby, let me tell the truth, yeah

You know what I'm thinkin', see it in your eyes
You hate that you want me, hate it when you cry
You're scared to be lonely, 'specially in the night
I'm scared that I'll miss you, happens every time
I don't want this feelin', I can't afford love
I try to find a reason to pull us apart
It ain't workin', 'cause you're perfect
And I know that you're worth it
I can't walk away, oh

[The Weeknd (Ariana Grande):]

Even though we're goin' through it
(Aah, ah)
And it makes you feel alone
Just know that I would die for you (Ooh, ooh)
Baby, I would die for you, yeah

The distance and the time between us
The distance and the time
It'll never change my mind
'Cause baby, I would die for you
(I would die for you)
Baby, I would die for you, yeah

[Ariana Grande:]

I'm finding ways to stay concentrated
On what I gotta do
Baby boy, it's so hard 'round you
And yes, I'm blaming you
And you know I can't fake it, now or never
And you insinuating that you think we might be better
Better me and you
Yeah, I know you do (Ooh, oh)

You know what I'm thinkin', see it in your eyes
You hate that you want me, hate it when you cry
It ain't workin', 'cause you're perfect
And I know you deserve it
I can't walk away

[The Weeknd (Ariana Grande):]

Even though we're goin' through it
(Even though)
And it makes you feel alone
Just know that I would die for you
(I would die for you)
Baby, I would die for you, yeah

The distance and the time between us
It'll never change my mind
'Cause baby, I would die for you, uh
(I would die for you)
Baby, I would die for you, yeah
(I would die for you)

[The Weeknd:]

I would die for you, I would lie for you
Keep it real with you, I would kill for you, my baby
I'm just sayin', yeah
I would die for you, I would lie for you
Keep it real with you, I would kill for you, my baby
Na-na-na, na-na-na, na-na

[The Weeknd (Ariana Grande):]

Even though we're goin' through it
(Ooh, oh, boy)
And it makes you feel alone
Just know that I would die for you
Baby, I would die for you, yeah

The distance and the time between us
It'll never change my mind
'Cause baby, I would die for you
Baby, I would die for you, yeah
Oh, babe