Tekashi 6ix9ine's Face Without Tattoos Has Been Mocked Up By An Artist
30 September 2019, 10:57 | Updated: 30 September 2019, 11:50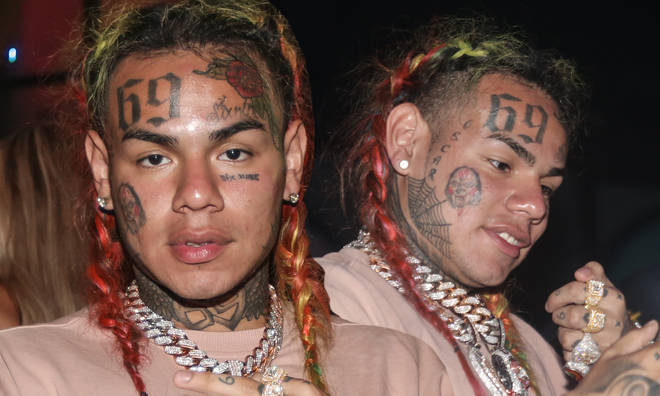 The incarcerated 'FEFE' rapper is covered from head-to-toe in tattoos, and now, an artist has revealed what 6ix9ine would looks like bare-faced - and without his rainbow hair.
We still have a few months go until the verdict Tekashi 6ix9ine's ongoing trial is announced, as well as whether he'll enter witness protection or not.
The 23-year-old rapper has been testifying in court over numerous racketeering, violence and gang related crimes following his arrest at the end of last year.
In order to potentially reduce his sentence, the 'FEFE' rapper has reportedly been cooperating with police by giving them information on his former Nine Trey Blood gang affiliates, causing him to be labelled a "snitch".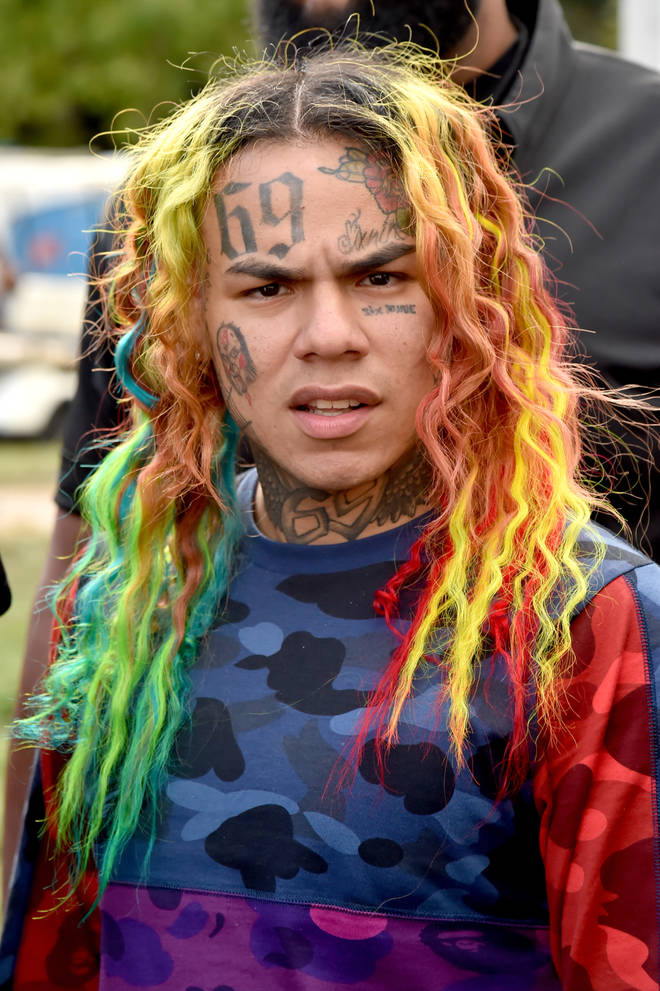 6ix9ine, real name Daniel Hernandez, could be offered witness protection. However, his extensive tattoos and rainbow-coloured hair would be a very obvious giveaway.
Mitchell Wiggs, an artist, has used Photoshop to mock up an image of what the New York native would look like without his inkings - which, according to an expert, would take at least a year to remove through laser.
Kelly Rheel, founder and owner of Flash Lab Laser Suite, said: "You're looking at a year-long process, minimum."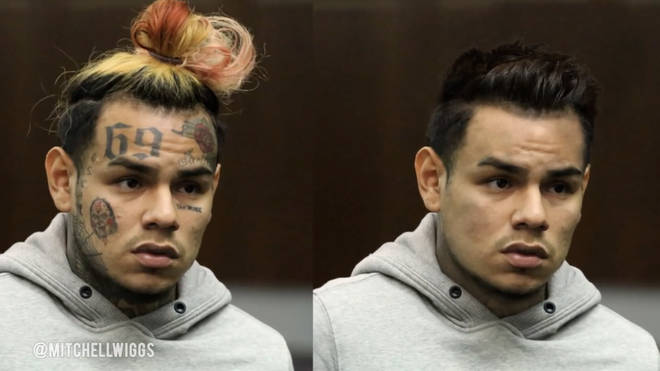 "That's why a witness protection program for this gentleman might be a little tricky, unless he gets a really good concealer. Plenty of dancers and models get really great makeup that covers up their tattoos while they're undergoing removal."
Rheel also explained that the removal process can bring on cosmetic side effects. "It's going to look like he's got the plague," she says. "You look like you're infected. You're red, you're itchy, inflamed, blistered. Lasers are no joke."
Last week, it was reported that 6ix9ine will choose not to receive witness protection following his potential release, instead choosing to pay for round-the-clock security.