What Is Racketeering And What Are The Tekashi 6ix9ine Allegations?
25 February 2019, 14:13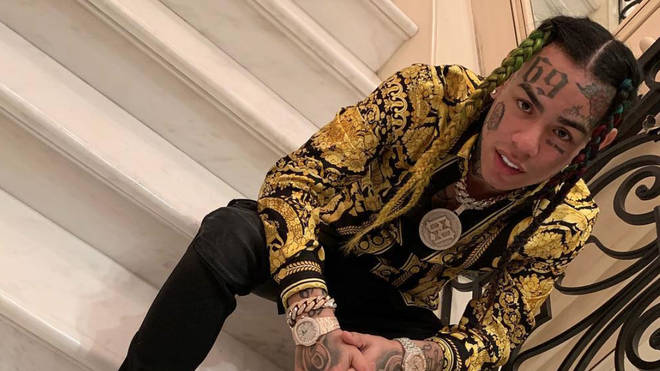 Rapper Tekashi 6ix9ine faces between 32 years and life in jail over racketeering offences.
On Monday 26 November, 2018, the 'BEBE' musician - whose real name is Daniel Hernandez - pleaded not guilty to the charges, but was denied bail.
Tekashi 6ix9ine's "Mysterious" Real Meaning Behind His Name Revealed
What is racketeering and what's the punishment?
Racketeering refers to an organised criminal act, usually committed through means of extortion or coercion.
In the US, the law defines 35 different crimes that constitute as racketeering, including kidnapping, gambling, drug dealing and arson.
Since the Racketeer Influenced and Corrupt Organisations Act (RICO) was introduced in the 1970s, many notorious criminals and members of criminal enterprises have been arrested.
American financier Michael Milken was indicted on 98 counts of racketeering.
To be arrested under the RICO act, a suspect has to demonstrate a "pattern of racketeering", meaning federal agencies usually have surveillance in place for some time.
As well as lengthy prison sentences of around 20 years, culprits usually get handed a hefty fine of up to $25,000 (just over £19,000).
What charges does Tekashi 6ix9ine face?
Tekashi 6ix9ine faces life in prison, stemming from his involvement with New York gang, Nine Trey Bloods.
The gang, also known as Trey Way, has been mentioned by the rapper on Twitter.
It's not the first time Tekashi 6ix9ine has faced charges; he previously evaded jail for child sex charges in 2015.
According to a report in Rolling Stones, US attorney Michael Long said: "This defendant participated in multiple acts of violence."
Other US reports state that authorities have been carrying out a five-year federal investigation against the rapper, and he also faces charges including drug dealing, involvement in an armed robbery and conspiracy to commit murder.