Tekashi 6ix9ine's Laser Tattoo Removal Would Take At Least A Year, Expert Reveals
25 September 2019, 11:03 | Updated: 25 September 2019, 11:05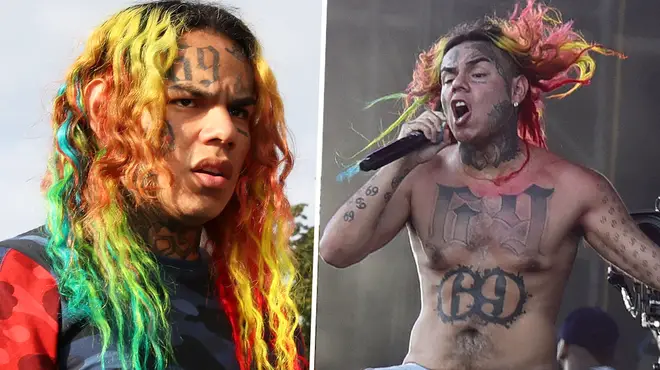 Rapper Tekashi 6ix9ine will have to undergo a year-long process to get all his tattoos removed, according to a specialist.
Tekashi 6ix9ine, 23, may potentially go into witness protection if he is released from jail. However, the federal authorities believe if he does get released under witness protection, the rapper will have to get his tattoos removed.
After 6ix9ine's trial last week (Sept 17), the public learned that the "FEFE" rapper exposed details about his former gang Nine Trey Bloods.
Many people have turned against the rapper for cooperating with the feds. Therefore, could possibly cause a dangerous situation when he gets out.
The rapper will have to conceal his identity, including removing the recognizable tattoos that cover his face, neck, arms, and abdomen.
Complex spoke to tattoo removal expert, Kelly Rheel, who revealed that 6ix9ine's best option is to undergo PicoSure laser tattoo removal.
Kelly Rheel is the founder and owner of Flash Lab Laser Suite, which has been labeled by specialists as the most advanced and effective laser treatment available today.
The Flash Lab Laser Suite owner said "You're looking at a year-long process, minimum," Rheel revealed.
She continued "That's why a witness protection program for this gentleman might be a little tricky, unless he gets a really good concealer. Plenty of dancers and models get really great makeup that covers up their tattoos while they're undergoing removal."
The tattoo removal expert explained that the removal process bring on cosmetic side effects. "It's going to look like he's got the plague," she says. "You look like you're infected. You're red, you're itchy, inflamed, blistered. Lasers are no joke."
What do you think of Tekashi 6ix9ine potentially getting his tattoos removed ?