Tekashi 6ix9ine To Fund Huge Face Tattoo Removal In Potential Witness Protection
24 September 2019, 11:37 | Updated: 24 September 2019, 11:39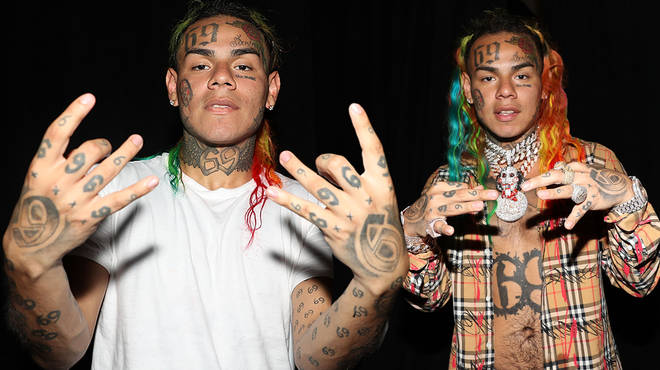 Rapper Tekashi 6ix9ine may be subjected to witness protection if he is released from jail. However, the rapper will have to remove his "infamous" tattoos to make him less recognisable.
Tekashi 6ix9ine is partially recognisable due to his outward and obvious tattoos on his face and body. The "FEFE" rapper has multicolour hair, tattoos all over his face, and a pattern of "69" markings on his arms, making his appearance distinctively unique.
However, the federal authorities believe if he is under witness protection when he is released from prison, he will need to get his tattoos removed.
The 23 year-old rapper is likely to go into witness protection after he is released from jail, due to the circumstance of him cooperating with the federal authorities.
Many people from hip-hop community believe Tekashi 6ix9ine will not be accepted after "snitching" to the police.
According to Uproxx, Tekashi 6ix9ine will need to take money out of his own pocket to have his tattoos removed.
Many fans believe that Tekashi's tattoos will cost a large amount of money for the to get removed, as there are many. Other fans also believe the tattoos still will not be completely faded after they get removed. Therefore, 6ix9ine will still be identifiable.
The New York Times obtain a quote from Jay Kramer, a former FBI official, stating "Prosecutors have indicated he could enter the witness protection program," but that "it is unlikely the United States Marshals Service, which runs the witness protection program, would pay for the removal of Mr. Hernandez's [Tekashi's real name] signature face tattoos."
What do you think Tekashi 6ix9ine will look like once his rainbow-coloured hair dye grows out and his tattoos are removed ?