Trippie Redd Trolls Tekashi 6ix9ine In The Most Savage Way In New Music Video- WATCH
3 June 2019, 17:45 | Updated: 5 October 2020, 11:31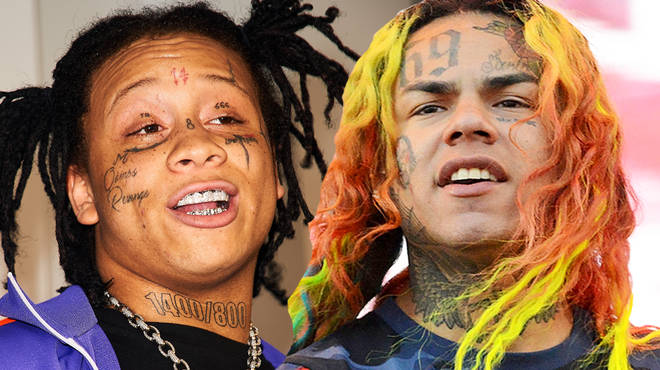 Trippie Redd has trolled Tekashi 6ix9ine in his new music video. The Ohio rapper had social media beef with the "GUMMO" rapper before his arrest.
On Friday (May 31st) Trippie Redd released visuals for his song "Under Enemy Arms". Many fans believe the 19 year-old Ohio rapper threw shade at Tekashi 6ix9ine, from a "suggestive cameo" in the new video.
During the video, a rainbow, multi-coloured haired rat makes an appearance. Tekashi has been accused of "snitching" which is the equivalent to being a "rat" in his racketeering case.
Tekashi is infamously known as "Snitch9ine" since many artists such as YG, Fat Joe, Offset and Meek Mill have addressed Tekashi allegedly cooperating with the police.
The lyrics read: ""I wish the enemy harm (Harm)," he spits.
He continues to rap "Huh, b*tch I'm a star (Star)/Foreign lil' whip and I'm whippin' this car (Car)/I might just park in the yard (Yard)/Catch the opps lackin', I rip em apart (Yeah)/F*ck it, I got 'em hard."
It seemingly is directed at Tekashi 6ix9ine since they had beef for months prior to Tekashi's arrest.