YG Savagely Trolls Tekashi 6ix9ine During His Coachella Set With 'Stop Snitching' Sign
16 April 2019, 12:19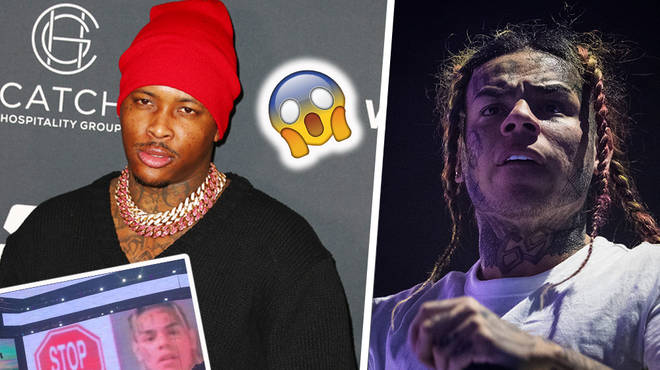 YG has shocked his fans by trolling Tekashi 6ix9ine during his "stop snitching" Coachella set, where he used the rapper's mugshot...
YG's performance is one of many highlights from the four-day Coachella festival, with each artist surprising fans with amazing sets, surprise guests and the ultimate performance.
However, YG's performance is known for the major shade he threw at Tekashi 6ix9ine for 'snitching'. The Brompton rapper also addressed his close friend Nipsey Hussle's death during his set.
The Stay Dangerous rapper debuted a brand new song for the crowd at Coachella. The song addresses 'snitches' and YG expresses how he feels about people cooperating with the police.
The west coast rapper, "Stop Snitching" and dedicating it to everybody's favorite rainbow-haired troll.
Since last spring, YG and Tekashi 6ix9ine haven't been on good terms and started beefing. YG took shots at 6ix9ine in his 'Suu Woop' single which went on to appear on his 'Stay Dangerous' album.
Tekashi 6ix9ine retaliated and addressed YG during his Breakfast Club interview. The two would go on to beef to close out the summer on social media.
In November 2018, Tekashi 6ix9ine got handed into jail on federal racketeering, weapons, murder conspiracy, and drugs charges. The "Fefe" rapper was reportedly served 47 years, but due to alleged cooperation with the police, he may be released by 2020.
In other Coachella news, the first weekend featured some noteworthy moments, including the premiere of Childish Gambino's new movie with Rihanna, performances by Ariana Grande, Khalid, and others.
>
>
>