Tekashi 6ix9ine's Legal Team Finally Reveal The Truth Behind Snitching Rumours
27 November 2018, 10:40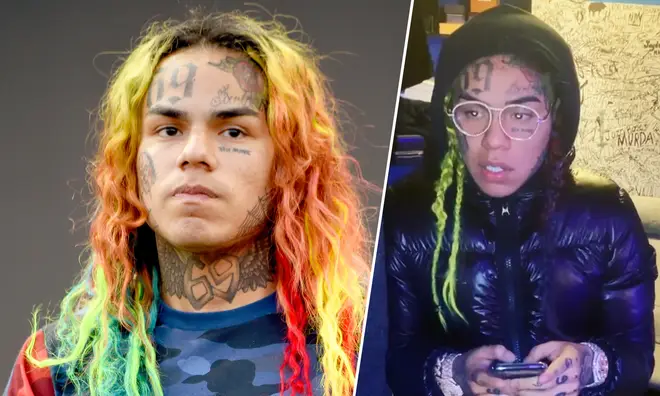 The 22-year-old rapper was denied bail and moved to a secret location in jail last week amid safety fears, following his arrest on RICO charges.
Tekashi 6ix9ine's legal team have spoken out after the 22-year-old rapper was accused of snitching following his arrest.
6ix9ine was taken into custody on racketeering charges last week, later being denied bail and placed in general population at a Brooklyn's Detection Centre.
The 'GUMMO' star was then transferred to a new facility following alleged threats from his fellow inmates. TMZ reported that the new location was "a federal facility that is regularly used to house witnesses who cooperate with the feds."
He was reportedly moved from his initial jail cell after he allegedly asked to be separated from the Crips and the Bloods behind bars and into a section alongside "neutral inmates", i.e. non-gang members.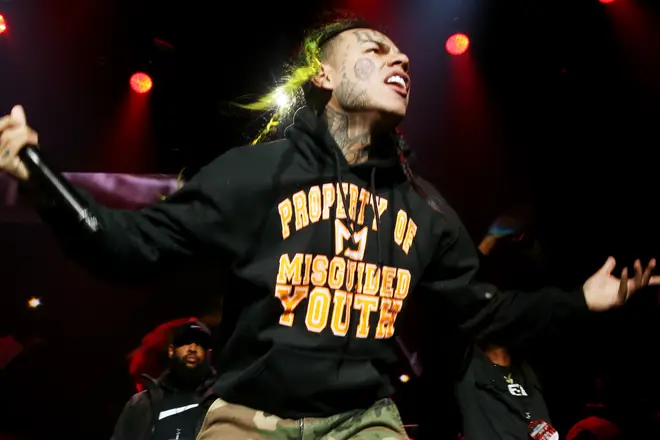 However, 6ix9ine's lawyer Lance Lazzaro has denied allegations that the rapper - real name Daniel Hernandez - has been ratting on his old crew.
Lazarro informed The Blast that 6ix9ine is "Not giving states evidence" and claims the recent transfer to the new facility was made  "due to threats" from inmates rather than snitching on his co-defendants.
Meanwhile, despite the rapper delaying the release of his new album 'Dummy Boy' due to "unforeseen circumstances", the project leaked online this week.
6ix9ine is currently facing a life sentence in prison after being hit with six federal charges, including racketeering, armed robberies, drug trafficking, shootings and more.