Everything we know about Rihanna's second pregnancy
6 March 2023, 12:57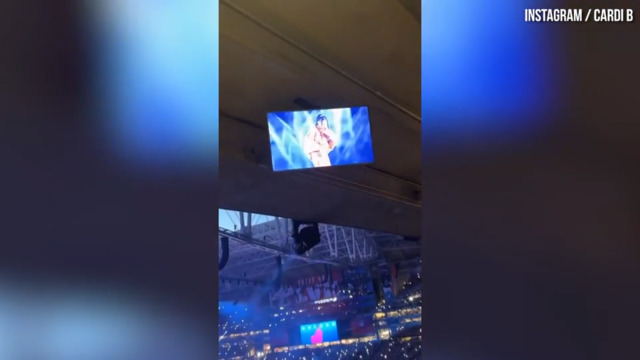 Rihanna performs at Super Bowl half-time show
Here's everything we know about Rihanna's second pregnancy!
Rihanna has just announced her second pregnancy at the Super Bowl halftime show, and we couldn't be more excited!
The superstar - who already shares a son with boyfriend A$AP Rocky - made her return to the stage in her first solo performance since 2016, and also subtly announced her pregnancy in the 13-minute mashup of hits.
Riri's reps went on to confirm the news of her pregnancy to this outlet after the show, and here's all we know so far.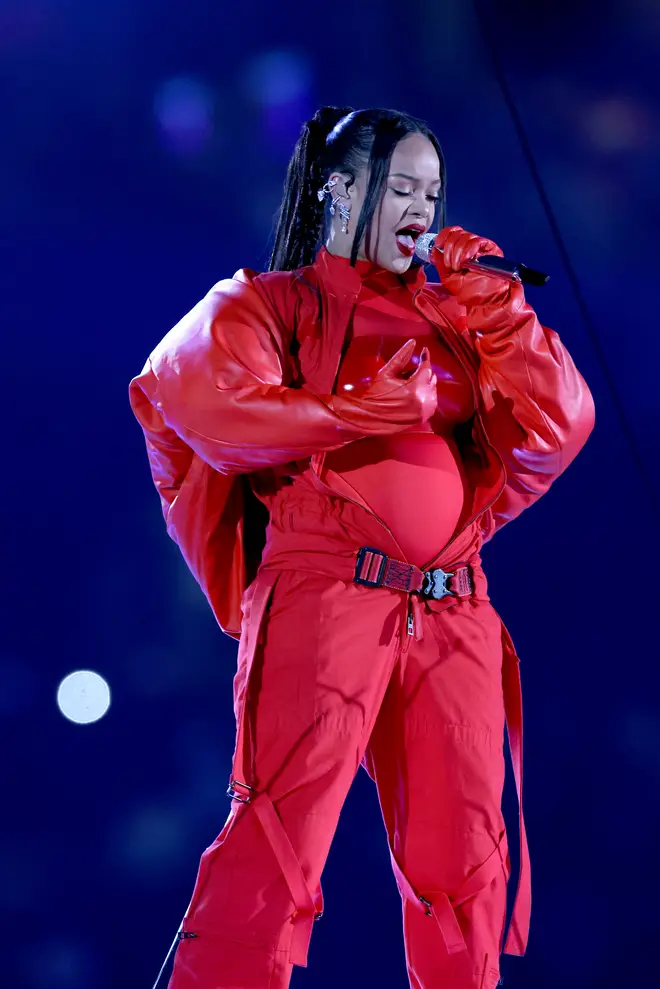 When is Rihanna's due date for her second child?

So far, no official due date has been confirmed for Rihanna's pregnancy.

It is believed that she is past the four-month mark, as she initially announced her first pregnancy at that point too.

She could be expecting a summer baby, but there's yet to be any official confirmation.

Rihanna gave birth in May 2022 to her first child - a boy, whose name has not been announced yet - with A$AP Rocky.

Riri cradled her baby bump during the performance.

Picture: Getty Images

Is Rihanna pregnant with a boy or girl?

Riri hasn't spoken about her second pregnancy as of yet, so it is not known whether she is expecting a baby boy or baby girl.

She also didn't reveal her baby's gender the first time, so it's unlikely the singer will share it publicly this time around.

Rihanna and Rocky became proud parents less than a year ago to their gorgeous son, who was debuted by Rih on TikTok at the end of 2022.

Rihanna has a baby boy born in 2022 with ASAP Rocky.

Picture: TikTok

Riri said about her experience with motherhood that "having a kid honestly unlocks another side of life where you're now in the matrix with the people who've already had kids."

What is the name of Rihanna's baby?

Rihanna is yet to reveal the name of her first child, and told the Washington Post back in November that she and A$AP "just didn't get around to [announcing] it yet, really".

"We've just been living," she added, "But I guess there's a certain freedom that comes with kind of just like getting it out there."

We'll update this page with all the latest info!

Rihanna and Rocky are expecting their second child! Picture: Getty

How many children does Rihanna have?

Rihanna currently has one child, and is expecting baby number two.

The singer gave birth to her first child, a son, in May 2022.

She is yet to share the name of her son, and has shown him in a TikTok video and now a Vogue cover shoot.

Rihanna announced her pregnancy in the most iconic way possible. .

Picture: Getty

When speaking to British Vogue in February 2023, RiRi said that she was open to having more kids.

"Listen, I'm down for whatever. My wish would be I would like to have more kids but whatever God wants for me, I'm here." I guess now Rocky's got his son, you can have whatever you like next?

"I'm open," she says. "Girl, boy. Whatever."

What has Rihanna and ASAP Rocky said about the pregnancy?

Although the pair have not publicly spoken about the pregnancy as of yet, a source has told this outlet all about the news.

"They wanted another baby and were trying, but the pregnancy came sooner than expected!", it revealed.

"Rihanna and ASAP are so thrilled to be parents again", the insider said.

Rihanna and Rocky pictured before the birth of their first child. Picture: Getty

"They love their family and are so happy to be adding another member."

In an Instagram post in March 2023, RiRi uploaded snaps of her son with the caption: "my son when he found out his sibling is going to the Oscars and not him."

She is performing at the 2023 Oscars as she is nominated for an award for the song 'Lift Me Up'.

Rihanna shared an adorable snap of her 10-month-old son.

Picture: Instagram

We can't wait to hear all about the pregnancy RiRi and Rocky!