Nicki Minaj Accidentally Exposes Kenneth Petty As Her 'Husband' On Queen Radio
13 March 2019, 10:50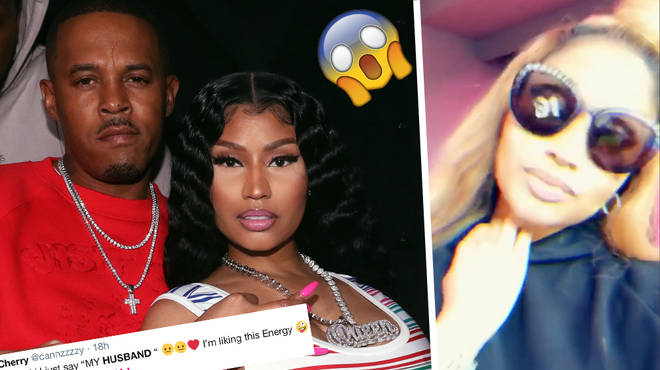 Nicki Minaj has revealed a lot of secrets on Queen Radio about her and her boyfriend Kenneth Petty, but she just dropped the biggest bomb ever...
When Nicki Minaj is on Queen Radio, you know some tea is about to be spilt. Whether it's updates on love life, revealing wanting children and deep secrets in Nicki's life, Queen Radio is where you find out the juiciest news. So far, Nicki Minaj has dissed Cardi B, announced new music, premiered new music and so much more on the show.
Nicki Minaj recorded a live show in London for Queen Radio yesterday (Mar 12th). Although the show wasn't as eventful as others, for the most part, the superstar dropped one secret that made it worth the wait for fans.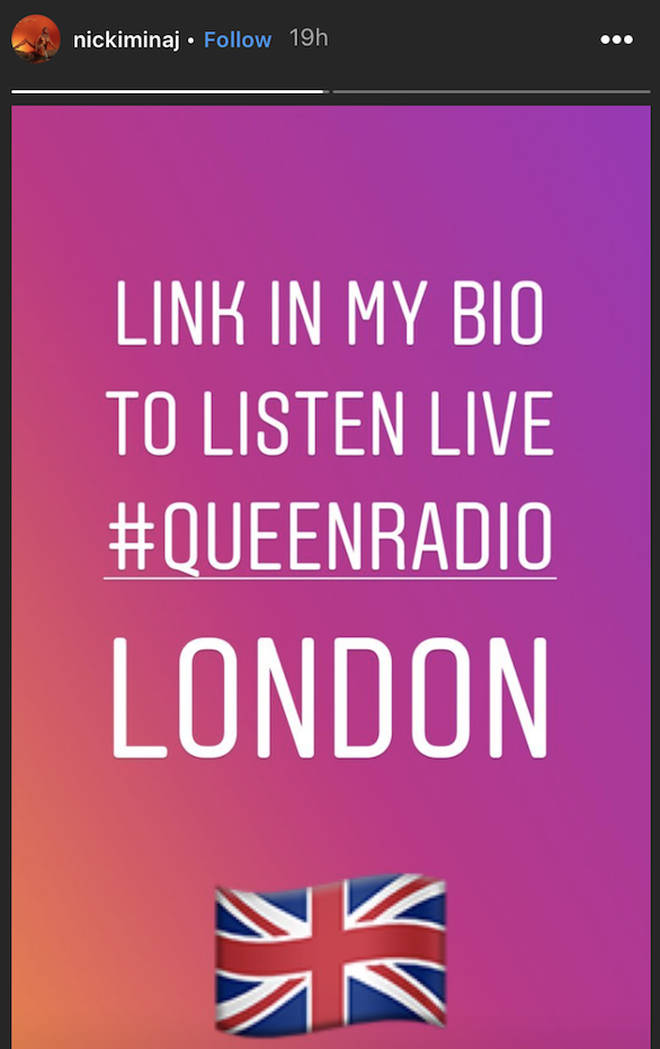 The Barbie Dreams rapper let a big secret slip out of her mouth with ease. Nicki began talking about her relationship with her boyfriend Kenneth and let the cat out the bag, referring to him as her "husband" while speaking about him on-air.
On Nicki Minaj's Queen Radio recorded live in London yesterday, she revealed details of the couples intimacy. Nicki reveals:
"Every night when I get out of the shower, my husband takes this really good lotion that we just bought, and he massages my feet, and rubs them, and he rubs each toe individually, and the heel, and the ball of my foot, and he does it all," said the rapper on Queen Radio.
Fans love having an insight into Nicki's intimate life with her boyfriend Kenneth Petty. The "Barbz" have taken social media by storm after Nicki called Kenneth Petty her "husband".
Nicki has been open about how close the couple are. The Queen seems to be extremely comfortable with Petty, sharing photos of them on Instagram loved up. Nicki has also revealed to her fans that she would be down to have a baby with her longtime lover.
Minaj and Petty only began dating last year after knowing each other for years. It appears as though their relationship may have already entered its next stage because many fans are curious after Nicki referred to Kenny as her husband. 
The Chun-Li rapper received a lot of backlash once she announced Kenneth Petty is her boyfriend, mostly for his criminal background.
Whether he's Nicki's husband or her boyfriend, Nicki makes it clear that the two are heading in a long-term direction. The couple are happy and loving life at the moment.