Nicki Minaj Fans Savagely Chant For 'Cardi B' After Show Cancelled: WATCH
11 March 2019, 12:03 | Updated: 11 March 2019, 12:05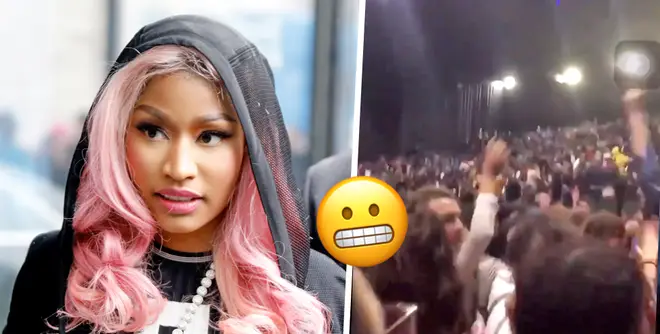 Nicki Minaj's French fans were furious after they were left alone inside the venue as her show with Juice Wrld was cancelled due to technical issues.
Nicki Minaj's European tour came under fire recently after her one of her performances had to be cancelled last minute due to technical issues and now the same has happened in the French city of Bordeaux.
Fans were already inside the venue when an announcement was made revealing that neither Nicki nor her touring partner Juice Wrld would be appearing on stage and they weren't happy about it, chanting for "Cardi B" as they left the venue.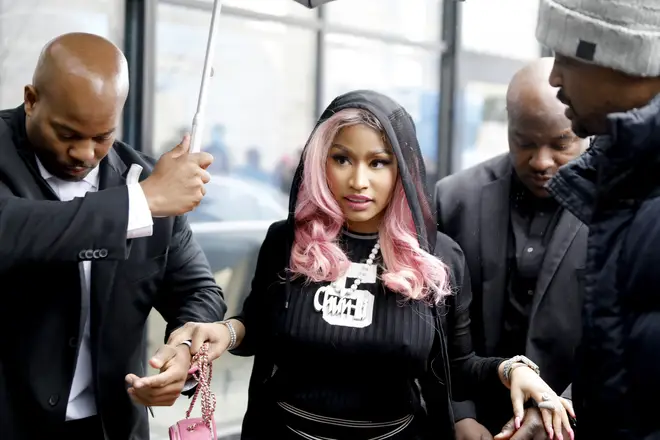 Nicki Minaj and Cardi B have had a rollercoaster relationship over the last few years, erupting into a physical altercation at Paris Fashion week where Cardi threw a shoe at the 'Queen' rapper.
Whilst the pair's ongoing feud seems to have died down, Nicki's fans stoked the fires once more as they chanted Cardi's name following the cancelled show .
Nicki later posted a video on her Instagram attempting to explain the situation and also posted a statement revealing that she was actually backstage with Juice Wrld ready to perform before the venue reportedly pulled the show.
Another flop in the basket . Nicki Minaj cancels yet another show probably embarrassed by upcoming videos of the stadium being empty & on top of that your "fans" leave screaming cardi's name throw the WHOLE tour away 😹⚰️#NickiWRLDTour hang it up sweetie pic.twitter.com/gslHQRxzsC

— DANGEROUS ARIANA ⚫️ (fan account) (@MessyAG1_) March 9, 2019
The statement on Nicki's Instagram account read, 'The Arkea Arena of Bordeaux refuses that the show will take place tonight for technical reasons. Nicki Moinaj and Juice Wrld were at the room waiitng to be able to give the concert.'
Both Nicki Minaj and Juice Wrld had already soundchecked earlier that day where everything seemed fine, however Nicki later claimed that the venue didn't have enough power for the show.
> Download Our Free App For All The Latest Nicki Minaj News!