Nicki Minaj Ignites Baby Rumours After Claiming She's "Ready To Risk It All"
6 March 2019, 13:02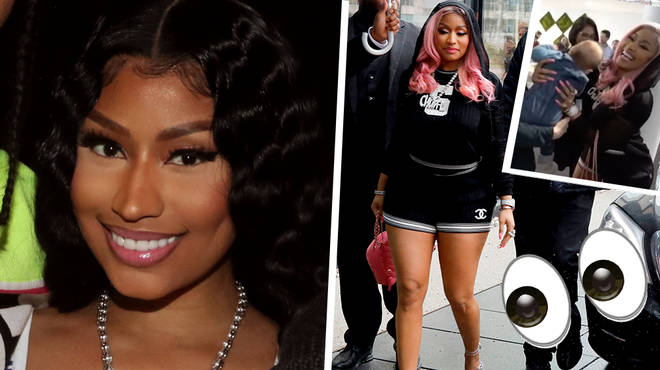 Nicki Minaj is in absolute awe of cute children right now as the rap star has serious baby fever...
Nicki Minaj's tour "Nicki WRLD Tour" is still popping off in Europe, but Nicki means business. When she has to be somewhere, she is there. Nicki Minaj showed up to Tidal's Norway office, and meanwhile, she gets flabbergasted by an adorable baby who's mother brought the child into the office.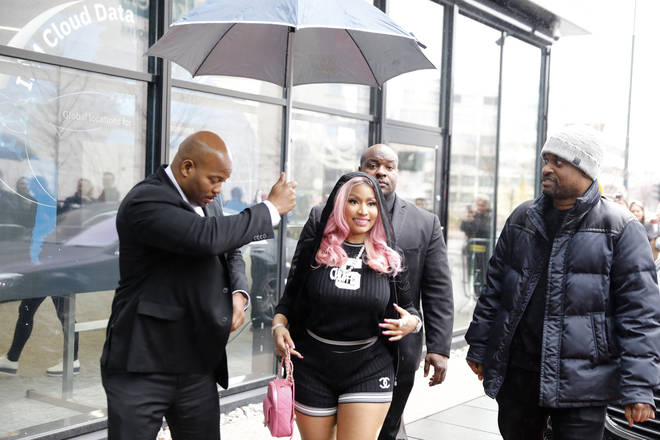 The Barbie Dreams rapper posted video clips of her visit to Tidal, on her Instagram page where she reveals "I can't wait for us to be a lot broader and expand and I know that we'll do that".
She continues to say "Just be positive and all that stuff." However, Minaj becomes distracted during her motivational speech by a cute baby in the crowd. Minaj asks the woman holding him, "You brought your baby to work?" Everyone in the crowd laughs as the woman responds, "Yes." with a smile on her face.
The "Chun-Li" rapper approaches the woman and tries to catch the babies attention. She expresses to the woman that she is "obsessed with babies. Obsessed.", in Nicki's own words.
Nicki looked like she desperately wanted to hold the baby boy so bad. Minaj couldn't help but ask "Can I hold him?". The crowd chuckles as Nicki is in total awe of the baby, she continues "And he's not even crying". She then pointed and showed the baby where to look while saying "say hi to the cameras."
The Queen of Rap couldn't help but post the baby that she saw at Tidal headquarters. The rap star took to Instagram to post the video showing herself in awe of the baby that was brought into work. The 26 year-old rapper captioned the video "Stopped by the @tidalheadquarters in Norway yesterday & it was worth every second. I wanted to hold the baby so bad but I was afraid to ask 😩😂 little cutie omg 😍😍😍😊 #CanThisPassForMyChild🤣🤦🏽‍♀️ when you're contemplating taking the baby & risking it all 🤔". Nicki's cuddle with the little boy is testament to the rapper wanting to have one of her own.

Early February, Nicki joked about being pregnant on Queen Radio. The rapper had to quickly clear up any rumours as her fans went insane at the idea of Nicki being pregnant. She denied her pregnancy and cleared up any rumour that suggested she was.
Fans on social media have been going insane over Nicki Minaj being broody and suspect that she will make a family of her own soon.