Nicki Minaj Posts Explicit Pictures Amid Backlash For Dating "Registered Sex Offender"
11 December 2018, 12:30
The 'Queen' rapstress confirmed her relationship with new boyfriend Kenneth 'Zoo' Petty on social media with a number of racy photos, before responding to backlash after it was reported he is a former sex offender.
Nicki Minaj has spoken out in defence of her relationship with her new boyfriend - and registered sex offender - Kenneth 'Zoo' Petty. 
The 36-year-old rapper and her new boo confirmed their romance with a series of racy selfies on Instagram on Monday (10th Dec) after it was revealed that the pair were once childhood sweethearts.
According to TMZ, Nicki first became involved with Petty when she was a 16-year-old living in Queens, and she allegedly calls him one of her "first loves."
However, Petty has a controversial past. Court records obtained by TMZ show that he was convicted of first-degree attempted rape back in April 1995, allegedly using a sharp object during the assault.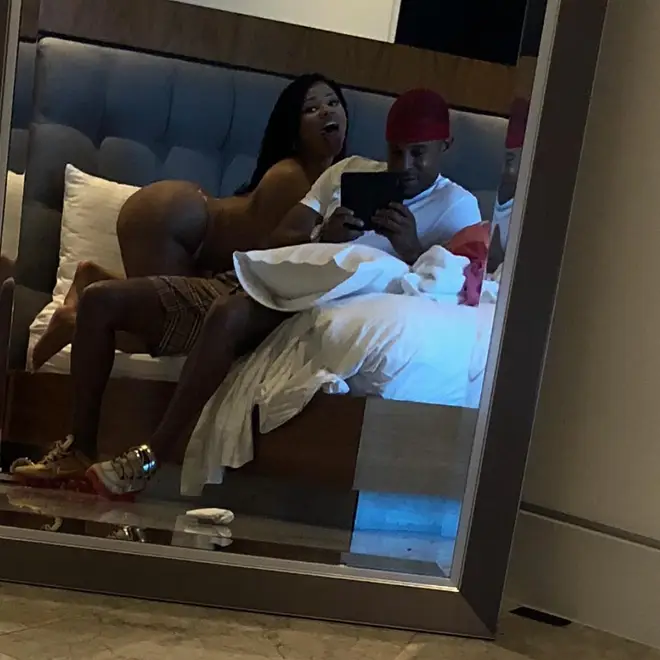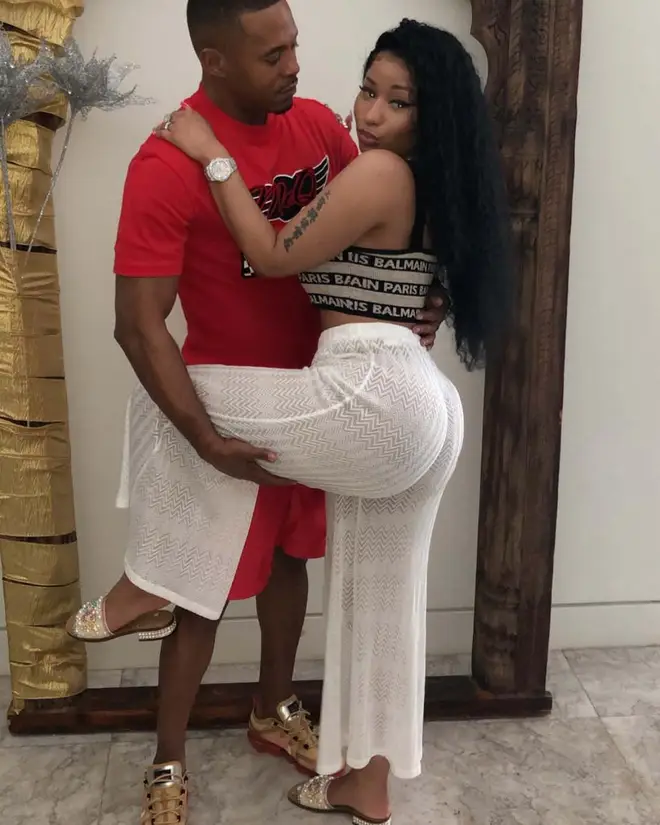 He was 16-years-old at the time, as was his victim, and he served four years in prison for the crime. However, years later, Petty allegedly landed back in jail for seven years for first-degree manslaughter, releasing in 2013.
Minaj later confirmed the allegations, writing on Instagram, "He was 15, she was 16...in a relationship. But go awf, Internet. y'all can't run my life. Y'all can't even run you own life."
"Oh, they wanna talk? Let's give'm something to talk about. *Shania Twain voice*" she captioned an image of herself perched half-naked next to Petty.
The 'Chun-Li' rapstress also posted a barely-there selfie posing in her walk-in wardrobe with her jeans pulled down, writing "I'm thicka than peanut butter- he nuttin' like Skippy now."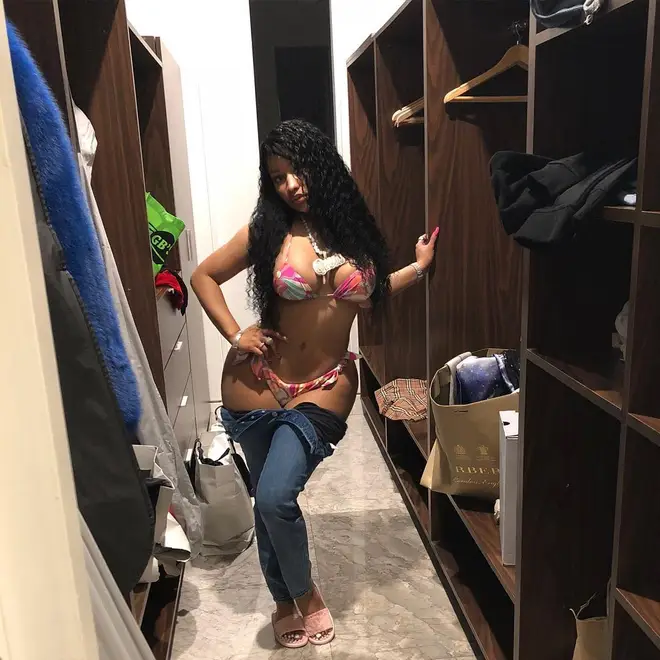 Minaj sent the rumour mill spinning last week after posting pictures of Petty on social media, before he appeared in a video of them jet-skiing together.
Nicki has since disabled comments on her Instagram pictures after fans commented with concern on her new relationship. The rapper's previous boyfriends include Meek Mill, Nas and Safaree Samuels.